USA Wine Ratings: Bridging the Gap Between Top Brands and Trade Buyers
08/06/2021 The connection between award-winning wine and the trade community is what the USA Wine Ratings works so hard to foster, said Sid Patel, CEO of BTN.
Wine producers and winemakers around the world are fixated on creating the best styles and blends of their wines. But however hard they work to get their products right it will all come to nothing unless they can find sommeliers, wine buyers, or wine store managers and assistants who can equally believe in what they are making in order to use and sell them in their outlets.
It's that connection between award-winning wine and the trade community is what the organizer Beverage Trade Network aims to strengthen with 2021 USA Wine Ratings.
Winning a medal in an international drinks competition has long been regarded as key to getting into the minds of the most important drinks buyers who might end up listing and stocking your brand. The USA Wine Ratings looks to take that to the next stage in two key ways.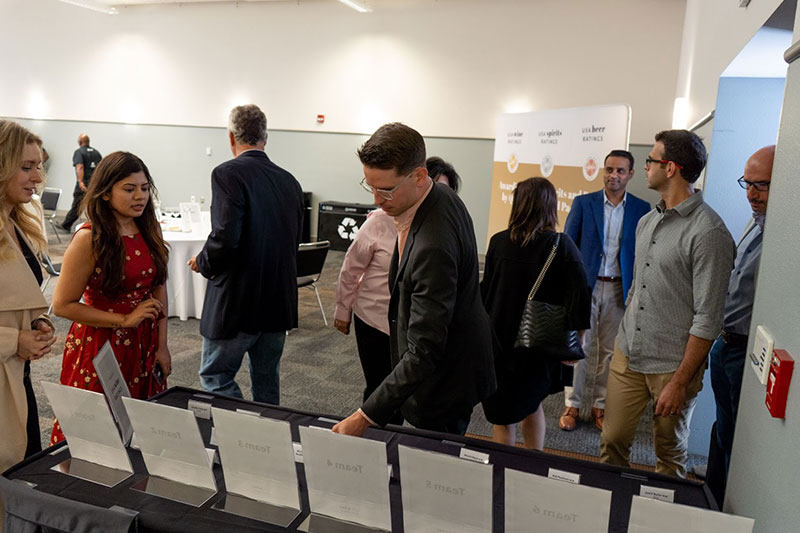 Judges enter the venue and take their name pins and badges. The event is all set to take place in person this July. Only professional wine tasters are involved in the judging process.
Influential judges
First, its judges are made up of some of the most influential national and regional wine buyers and masters of wine – arguably the world's most prestigious and influential drinks and wine market in the world. By tasting, sipping, and assessing your products the judges are also the ones that will potentially then go on to then pour and serve them in their outlets.
Here are a few of the judges:
Mollie Battenhouse MW, Master of Wine, National Director of Wine Education at Jackson Family Wines
Ashley Hausman MW, Master of Wine, Educator, Consultant, Sommelier at Mistral Wine School
Kryss Speegle MW, Master of Wine
Susan R Lin MW, Master of Wine and Head of Wine Expertise for online fine wine retailer Belmont Wine Exchange
Tim Hanni MW, Master of Wine
Martin Reyes, MW, Master of Wine and Founder Of Reyes Wine Group
Peter Marks MW, Master of Wine, Partner & Vice President at Napa Valley Wine Academy
Roger Bohmrich MW, Master of Wine
Pat Andress, Wine Product Developer, Trader Joe's Company
Henry Brimo DipWSET, Wine Category Manager - Southeastern Grocers, Jacksonville, Florida
Bruce Abbott, Wine and Spirits Category Manager at Brown Jug Alaska, Fairbanks, Alaska
Patrick Farrell, MD, MW, Master of Wine
Olga Crawford MW, Master of Wine
Bob Paulinski MW, Master of Wine, Founder and President, Stellar Bottles LLC
Clare (Brown) Tooley MW, Master of Wine and Director of Wine Development for Lionstone International
Dan Philcox, Liquor Sales Manager – Albertson's Companies (Shaw's / Star Market)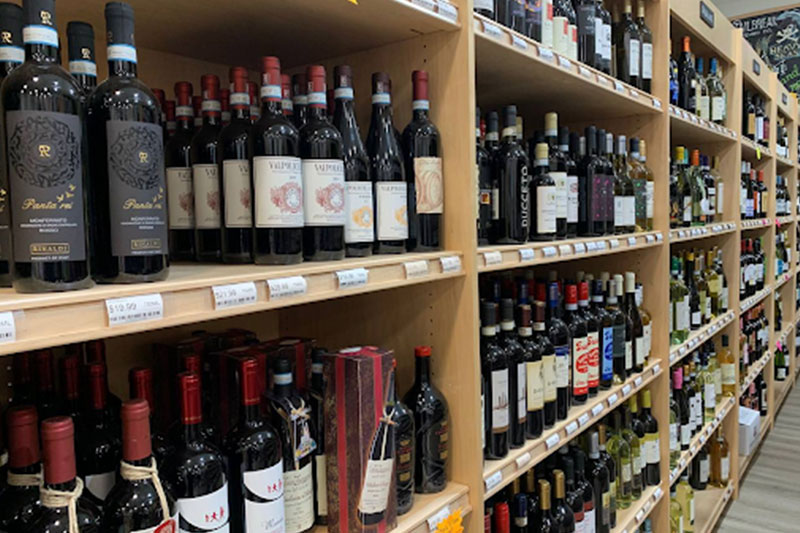 Picture of a wine store in Maryland, USA showing the competition producers face. Getting in front of the trade buyer and then being able to see your package is a great benefit as buyers will later be able to recognize the brands they liked. USA Wine Ratings rates by quality, value and package - exactly how trade buys and how their consumers purchase.
Secondly, the USA Wine Ratings is now supported by the launch of the Los Angeles Drinks Guide, Chicago Drinks Guide, New York Drinks Guide, and San Francisco Drinks Guide that has been introduced this year by the event owners, the Beverage Trade Network, to act as a platform to help promote and share the stories of the brands, wineries and importers of the products that make up is medal and trophy winners.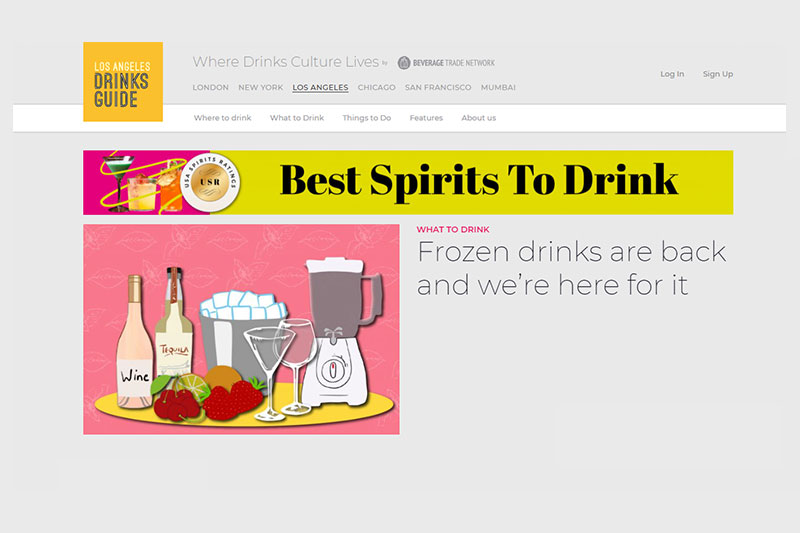 Picture of Los Angeles Drinks Guide
The Guide also goes behind the scenes at many of the city's top bars, pubs, and restaurants to talk first hard to those working there and share their experiences of what drinks are selling and why.
If you would like to find out more about the USA Wine Ratings then click here.

You can find the full list of judges here.
Get your wine brands rated by Quality, Value, and Packaging. Currently, we are accepting international and domestic submissions under the early bird offer. Enter your wines now!