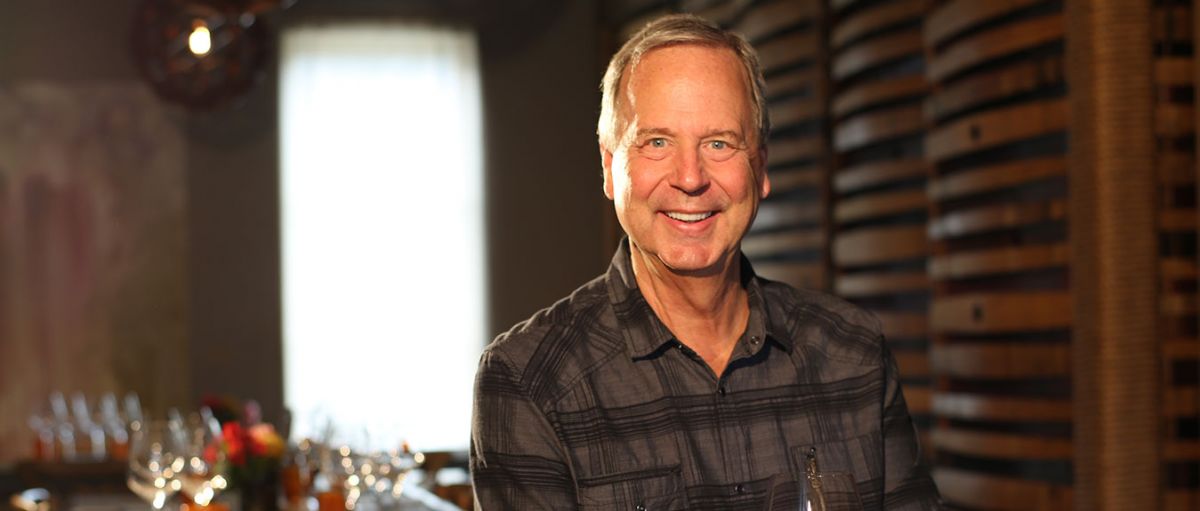 Tim Hanni MW: USA Wine Ratings Reviews Wines in the Way Consumers Do
26/04/2021 Tim Hanni MW explains how USA Wine Ratings brings consumers closer to wines they are genuinely going to like.
Tim Hanni MW is one of the most influential figures in the global wine industry for the breakthrough research and work he has done on analyzing how we taste and enjoy wine.
It's what makes him such a central figure in the USA Wine Ratings competition as he has worked with the organizers to ensure this is a competition that is in tune with the wines that consumers want to buy when out shopping in a supermarket or buying a bottle of wine in their favorite restaurant.
Wines that are chosen and bought because we have used all our senses. A competition that assesses wines for their quality, what they taste like, their value for money, and what they look like. Here he explains why he believes it is an event that brings consumers closer to wines they are genuinely going to like.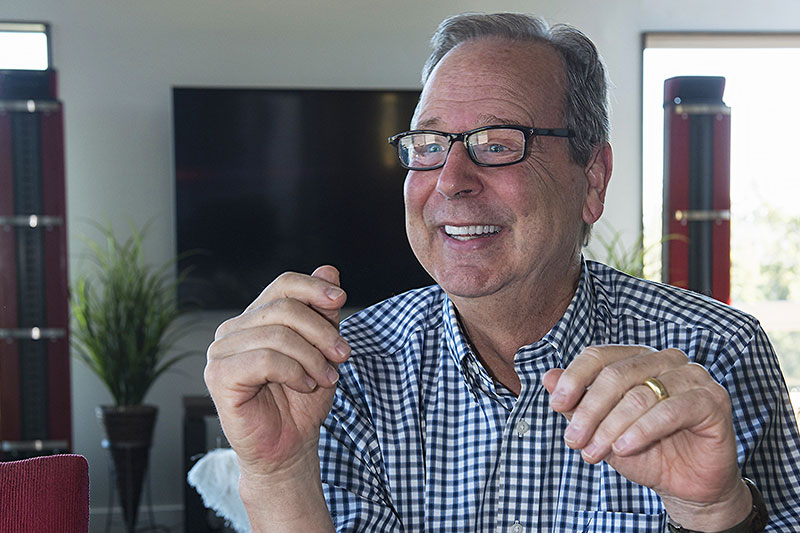 Can you describe your current role and your main responsibilities?
I am president of Calyber LLC, our newly formed company entity combining our wine and hospitality business, Wine Business Education, and the work we do in perception sciences and communications. The goals of the company are to provide consumer insights and market segmentation models via research and technologies for our site www.myVinotype.com and also connected to a new book I am working on, A Treatise on Perception.
What do you find most rewarding about your role and what you can achieve?
Bringing positive disruption and change to the wine industry - and I love what I do. On one level we are providing a really great focus for learning about the business end of wine. The second component is the research, books, and programs providing sorely needed information on perception and communicating about wine.
What do you find the most challenging?
The wine industry is mired in a combination of the wine community's poor communication skills, pervasive "product shaming," and misinformation about wine history and traditions. In my opinion, the next "big thing" for the wine industry lies in revising pervasive misinformation and pseudo-sciences in the wine education system and materials. We are an industry that is overly product-focused and reticent to enact meaningful change in how we view and relate to wine consumers.
How have the last 12 months been for you adapting to life with the pandemic - what changes have you made?
At this point in my life, I have found adapting to life with the pandemic relatively seamless. In January of 2020, I was scheduled for a launch trip to China for the publication of my book, Why You Like the Wines You Like. This is an adapted and translated version of the book I wrote in 2012. Obviously, this and other trips were canceled and I really miss the travel – I have been working in China for over 25 years, since my Beringer/Treasury Wine Estates days, and usually take three to five trips a year. I have also been lecturing around the US and working with many state and regional wine organizations on the consulting and business development front. And I am looking forward to things getting reopened.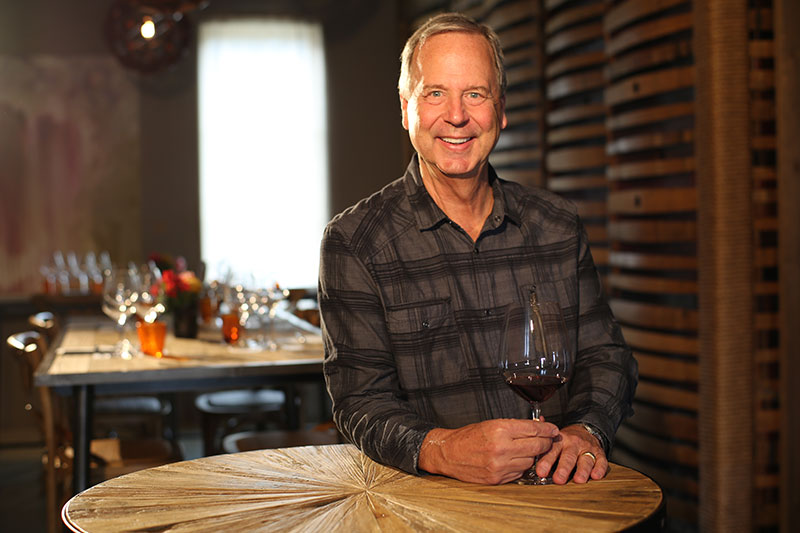 What trends and changes in wine buying habits have you seen in the last year?
The obvious trends and changes are changes in the sales channels brought on by the pandemic. Product categories per se remain stable (dry vs. sweet, red vs. white vs. rose, etc.) but certainly, the point of sale has been monumental. The on-premise channel has been hammered and this historically has been a strong point of sale for luxury and more obscure wines. Retail store sales have been a bit more stable and the consumer trends seem to be showing a tendency for trading down – with economic and job uncertainty. Of course, online habits have changed dramatically with solid increases in sales in this channel.
What do you see as being the key trends for 2021 in terms of the styles of wine being bought and the countries and regions where they come from?
I am hoping the trend will be a return to a modicum of global supply chain normalcy. In terms of wine styles, there is relatively less consumer "migration." Consumers who prefer a certain style; i.e. big reds, dry whites, sweet wines, sparkling wines, dry rosé, etc, tend to stick to their comfort zone. Smart marketers and wine sellers will benefit by understanding the key factors driving consumer preferences and buying behaviors. This in turn opens up opportunities for a greater diversity of products from different countries and regions to compete.
International politics will also be important to monitor and pay attention to. Tariffs, unassociated trade wars, and other political issues can have a big impact on the availability and pricing of wines in any given market. For example, look at the duty fiasco between Australia and China that was created with technology disagreements and resulted in punitive tariffs for Australian wines being sold in China. These dynamics affect the availability and pricing of wines from different countries and regions that ripples around the world.
With so many competitions why do you want to be a judge in USA Wine Ratings?
I have worked with Sid Patel and his various trade shows for many years. I have a great deal of confidence in the USA Wine Ratings program and the quality of the judging body.
What do you think about its judging criteria that judge wines on their quality, but also value for money and design and packaging?
These are all criteria that consumers find important. Thus I find these principles relevant and important. Wine is not enjoyed by consumers in a vacuum, but many wine tasting programs that is how the competitions are conducted. Nothing wrong with the typical processes used for wine tastings, just great to see that value and packaging are included in this program.
Do you think this way of judging is more in tune with how professional wine buyers decide which wines to list?
I think wine buyers are a diverse category of people with a diversity of criteria they employ in their selection process. Many are focused on the technical aspect of products, others the typicality of the products they represent, and still others are specialized for certain styles and regions. I would like to think that price to quality and presentation is always important. But I also know that is not always the case.
[[relatedPurchasesItems-44]]
Why would you encourage producers and distributors to enter the awards?
Producers and distributors are always looking for an edge, and the growing awareness of the USA Wine Ratings should be noted as additional validation for products in the notoriously diverse and crowded marketplace.
Is judging a good opportunity to see what styles of wine are being made that can help you in your day job?
Always a great opportunity, and for me an opportunity to see what is new in the product categories. I also get the chance to see what is going on with my peers in the industry and keep more up-to-date on trends and insights from the judging body.
Enter your brands now and get in front of USA's top buyers. Get your brands rated by Quality, Value and Package.