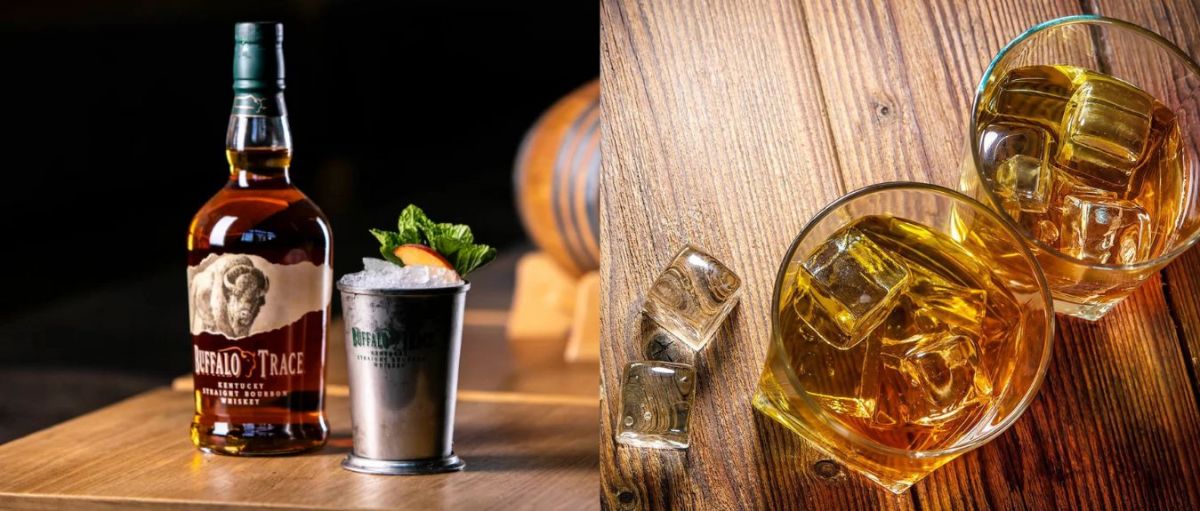 Top 6 Bourbon Whiskies of 2022 to Add to Your Collection
03/08/2022 Take a look at some of the award-winning bourbons to add to your collection, ranging from cocktail-friendly spirits to indulgences worth savoring.
Bourbon is one of the finest types of American whiskey that is distilled from a mash made from corn. Whiskey is popular not only among the people of America but also worldwide.
You can distinguish the uniquely American whiskey bourbon from other whiskies by the layers of oaky, vanilla, caramel, and fruity flavors and its saturated amber hue. The components are up to the distillery, even though creating the ideal draught of bourbon requires a lot of skill, knowledge, and dedication. Some innovative distillers will also choose unique ingredients, lovingly adorning their bourbon with brilliant wintergreen flavors, hints of tropical fruits, or intriguing florals.
[[relatedPurchasesItems-44]]
Many bourbon distilleries also try to honor the tradition by relying on creamy vanilla, delicious caramel, and toffee flavor to achieve that cherished bourbon roundness loved and craved by every bourbon enthusiast. With bourbon whiskey, you will get everything, whether you are looking for a unique modern touch or a perfectly distilled, aged, and flavorful version of the classic spirit. Today several distilleries across the United States offer beautifully crafted bourbons for every taste and price range.
Here are some of the smoothest bourbon whiskeys currently on the market. Add these outstanding bourbons to your home bar today, and enjoy them neat, on the rocks, or mixed into an Old Fashioned!
Loaded Cannon Carlota's Revenge Straight Bourbon Whiskey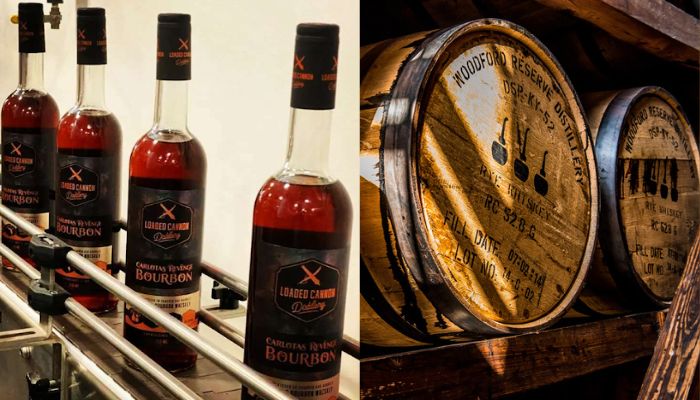 Image Source: Loaded Cannon
The name of the bourbon whiskey is inspired by the stunning Carlota, who was taken hostage on the sun coast by the ruthless pirate Miguel Pascal. It is made from Florida corn and rye in a full copper still. Loaded Cannon Carlota's Revenge Straight Bourbon Whiskey never touches the plastics. With every sip of this Bourbon whiskey, you can relieve the musical notes of the harp with a smooth, melodious flavor worthy of Carlota.
Carlota's Revenge Bourbon was awarded Gold at the 2022 Bartender Spirits Awards - San Francisco. It is the first pure bourbon whiskey made in the region that too in small batches. This Bourbon whiskey is good for sipping with its earthy tones, but you can also mix it with the flavor of your choice.
ABV: 47.5%
Buy: $39.99
Simplicity Cocktails Premium Bourbon Whiskey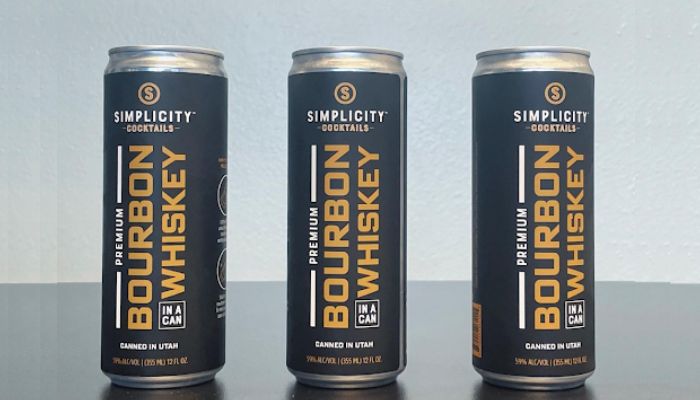 Image Source: Simplicity Cocktails
Simplicity Cocktails Premium Bourbon has a bold flavor with hints of spices which you can enjoy neat around the campfire, on the rocks while tailgating. You can also relax and watch the sunset in your backyard with a glass of cocktail mixed with Bourbon.
Simplicity Cocktails Premium Bourbon Whiskey was awarded Silver at the 2022 Bartender Spirits Awards- San Franciso due to its smooth taste. Simplicity Cocktails crafts its premium bourbon whiskey to make the active lifestyles of Utah's Bourbon drinkers easier. Starting with genuine American bourbon that was distilled in North Carolina, they pack the liquor in resealable cans at their lab in Salt Lake City to make it transportable and convenient so that you can drink it wherever you want.
ABV: 59%
Buy: $16.99
Hood River Distillers Trail's End 10 Year Kentucky Straight Bourbon Whiskey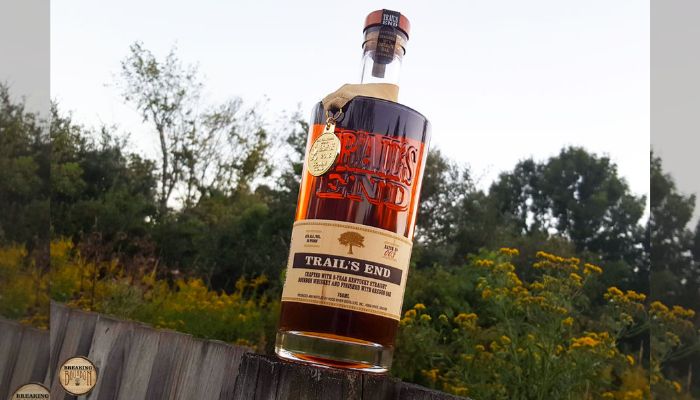 Image Source: Trail's End
A very few selected barrels of 10-year Kentucky Bourbon follow the spiritual route of the Oregon Trail. Hood River Distillers finish their Bourbon in a toasted Oregon Garry Oak cask to increase the notes of vanilla and spice. The Bourbon is completed with glacier-fed spring water from Mt. Hood. This 10-Year Kentucky Straight Bourbon Whiskey fulfills the vision of Hood River Distillers master distiller with its hallmarks of age and heritage that thrives with an origin of its own.
This Bourbon whiskey has also been awarded Gold at the 2022 Bartender Spirits Awards- San Franciso. With every sip, you will get the taste of caramel, vanilla, cherry, and roasted corn. And the aroma of vanilla, caramel, and cherry, with hints of warm summer pine, will fill your nose.
ABV: 52.5%
Buy: $59.95
Heaven's Door Straight Bourbon Whiskey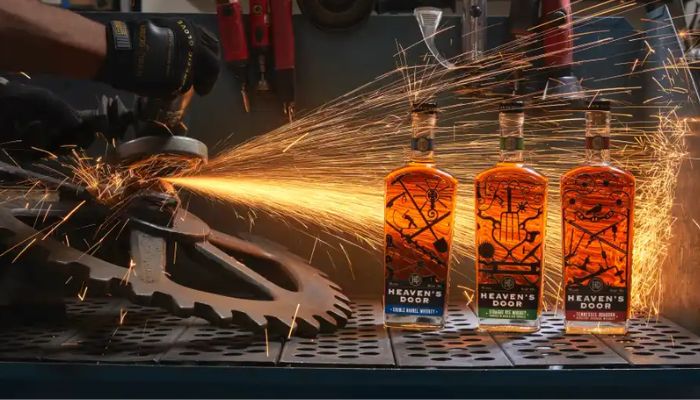 Image Source: Heaven's Door
The Heaven's Door Straight Bourbon Whiskey is distilled and aged entirely in Tennessee for a minimum of 6 years in American oak barrels. To maintain consistency of this aged whiskey Heaven's Door uses the sour mash distillation method and non-chill filleted bottling. It also produces dependable flavor profiles that arise from being matured in single-story warehouses. You can feel the smooth flavor of the Bourbon on the palate with notes of vanilla and baking spices layered with hints of toasted oak.
This Bourbon whiskey was awarded the There is a lot to enjoy with this smooth and easy Bourbon. It has a sweet palate that delicately transforms into a more toasted and spicy affair that can create a pleasing tasting experience. You can best enjoy the Heaven's Door Straight Bourbon Whiskey on the rocks after a long day at work.
ABV: 46%
Buy: $50.00
Stillhouse Black Bourbon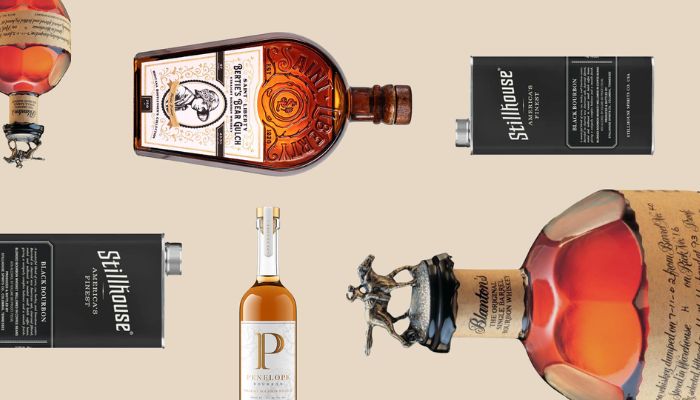 Image Source: Stillhouse
Tennessee-based Stillhouse makes lip-smacking bourbon, like several other renowned southern distillers. The unique packaging and rich coffee flavor that penetrates every sip of Stillhouse Black Bourbon make it different from other Bourbon whiskeys. If you want to try something new, unique, and filled with bold flavor then Black Bourbon can become your favorite whiskey. Fresh coffee aromas with rye and light hints of oak are perceived on the nose of Stillhouse Black Bourbon.
There is a lot of rye and a bold woody flavor in the taste, which is unique and clean. You can also get a small amount of caramel at the end, which can be a pleasant surprise to complete this great beverage. The Daytona 500's official bourbon is Stillhouse.
ABV: 40%
Buy: $27.49
Heaven's Door Bootleg Series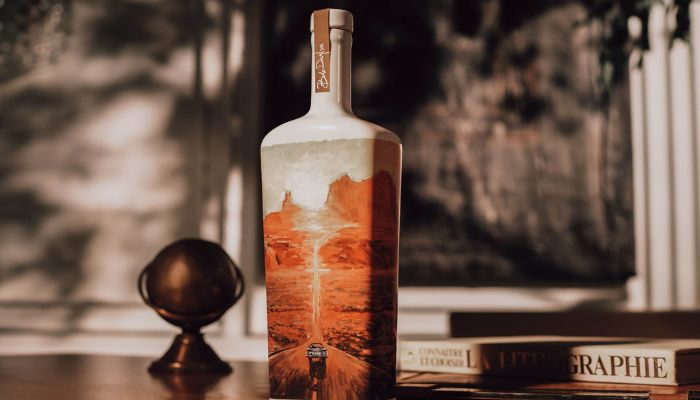 Image Source: Heaven's Door
You might find yourself knocking on Heaven's Door distillery in Nashville to try some of the top bourbons in the region. These Bourbon whiskey bottles are annually released in limited series and named after Bob Dylan's renowned "Bootleg Series" of albums. It allows you to enjoy rare and unreleased expressions of artisan whiskey. The whiskies come in handmade ceramic bottles, have a painting by Dylan, and are packaged in a numbered, custom leather casing to denote their rarity.
In 2021, a 13-year-old Kentucky bourbon aged in Vino de Naranja casks was released as part of Bootleg Volume III. This whiskey, which has a proof of 121.2 and is bottled at cask strength, has a subtly sweet flavor from its time spent in orange wine casks, giving it a rich hue and complex flavor.
Buy: $545.00
If you are interested in whiskey and want to know more about them, visit Bartender Business. Here you can learn about different types of whiskies and some of the best whiskies available on the market. If you are a spirit enthusiast, check out the Bartender Spirits Award to know the award-winning brands and spirits to add to your collection.
Written By Aparna Dutta, Beverage Trade Network
Get rated by Quality, Value, and Packaging by the top trade buyers in the USA. Enter today and avail the early bird offer. Here is how to enter.