Vinoski Winery- Distinctive Wines To Share With Family And Friends
11/05/2018 On this page you will find information about Vinoski Winery
The Vinoski Winery is located at Rostraver Township in Pennsylvania, United States. They produce their quality wines from the first fruits, hand-sorting each grape in vineyard and production facility in Lodi, California.
History
Vinoski Winery is operated in Westmoreland County, PA. Walt Vinoski is an electrical engineer with a PhD in Business Administration and Economics. As the owner of Vinoski & Associates, he is an acknowledged expert in Electrical Power Generation. He travels the world to provide expert opinions on power-generation equipment failures. He has consulted in the Americas, Europe, New Zealand, Australia, Japan and Israel.
Roxanne Vinoski studied Accounting at Randolph Macon University and also works with Vinoski & Associates. The two, who are both natives of South Connellsville, Pennsylvania, married in 1991 and together have three children. During Walt's business travels, he has visited wineries throughout the world developing an appreciation for the finest wines while formulating plans and best practices for his winery.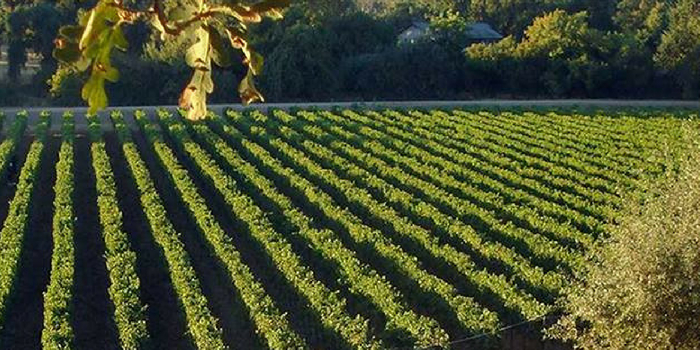 After years of travel, Walt and Roxanne decided to move back to Western Pennsylvania to raise their family. They purchased a home with several acres in Ruffs Dale, PA where they developed their own vineyard and started their own wine production.
Their vision of opening a winery took shape when he and Roxanne partnered in 2007 with a local berry farm to build Greendance Winery in Mt. Pleasant, PA. As partner and winemaker, Walt set the standard for high-quality pure wines. The winery became incredibly successful and grew quickly in popularity. Using both his family experience and his analytical and technical abilities as a scientist and engineer, Walt soon developed award-winning wines under both the Vinoski and Greendance Labels.
The Castle" was purchased by Walt and Roxanne Vinoski in April 2017 to become the Westmoreland County home for Vinoski Winery.
Our Story
Vinoski Winery only make what wine connoisseurs have declared as private reserve class wines. They produce quality wines from the first fruits, hand-sorting each grape in their vineyard and production facility in Lodi, California. They then ferment with the grapes' natural yeasts, and capture only the free-run young wine. They do not press the wines to gain more bulk wine, therefore their wines do not have the astringency from pressing.
Next, they use the finest French oak hand-selected barrels for aging. This process produces a drinkable young wine that can be cellared as desired.
The wines have a firm tannin backbone that stabilizes the wine for decades. All this comes together because they employ natural fermentation techniques that are self-balancing and protect the grape berries' natural acids. In blind tastings, these wines have stood up to wines that sell for ten times the price.
Tastings are held during winery operational hours. The last tasting begins 30 minutes before the close of business.
There are two categories of wine tastings:
$10 for (5) tastings for our Choice wines.
$20 for (5) tastings for our Premium wines.
You are welcome to pick from list of wines or ask for a recommendation. Tell your preference for sweet or dry, white or red wine, and they will be glad to help you choose. Vinoski Winery wonderful team will take you on an educational journey as you taste our excellent wines.
Currently offer: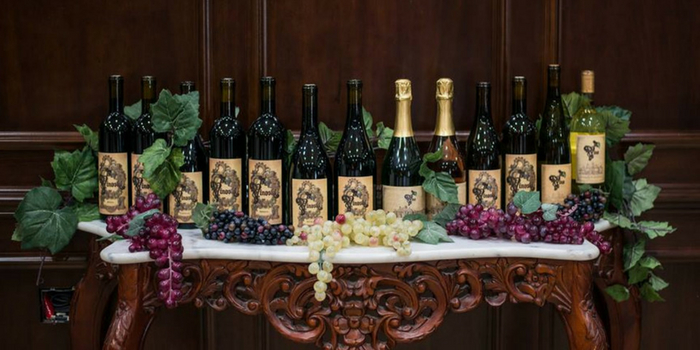 *White Wines*
Chardonnay (2016)
Riesling (2016)
Symphonia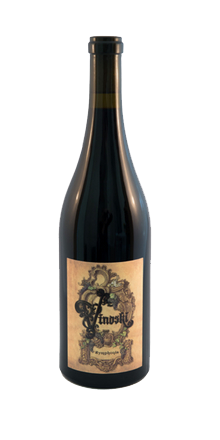 Silky full-body red with a clean fruit-forward taste of plum, blueberry, black licorice, and black pepper.
The Vinoski Symphonia is a cherished blend of wine that nods to our family's Polish heritage. The Polish word "Symphonia" translates to "Symphony" in English. We believe this elaborate blend of Syrah (60%), Zinfandel (24%), Petite Sirah (14%), and Mourvèdre (2%) is analogous to a highly structured symphony orchestra. The Symphonia is a silky full-body red, with a clean, fruit-forward, and jammy aroma. Notable are the plum, blueberry, black licorice, and black pepper tastes.
Blackened salmon or any chunk of beef pairs extremely well with the Symphonia.
The optimal drinking window for the 2014 Symphonia is from production until 2028.
Vermentino (2015)
French Columbard (2016)
*Red Wines*
Merlot (2014 and 2015)
Petit Sirah (2014 and 2015)
Cabernet Sauvignon
Full-body red with hints of tomato, sweet bell pepper, puréed strawberries, and a touch of oak.
In our Cabernet Sauvignon, ripe flambéed dark cherries will carry on and on after the sip. The taste is not sweet, but nicely fruited, with well-rounded tannins more elegant than dense, yet still full-bodied. Hints of tomato, sweet bell pepper, puréed strawberries, and a touch of oak are noted.
This wine will stand up to a prime rib, rib-eye, or Delmonico steak, or a steak salad covered in chunky blue cheese dressing.
The optimal drinking window for the 2014 Cabernet Sauvignon is from production until 2024.
Reserve (2014)
Zinfandel (2015)
Syrah (2014)
*Sparkling Wines*
Sparkling Rosé (2016)
Sparkling Brut (2016)
Vinoski Winery feature live music during the spring, summer, and fall seasons. And, have locally prepared foods available in cooler, and occasionally have guest caterers and food trucks on site. Or, bring your own food. Relax on patio or have a picnic on 33 acre property. If the weather is not the best, will have indoor spaces available for your enjoyment.
Call at 724-872-3333 or visit their website at www.vinoskiwinery.com to book your next private party or event at "The Castle"!
Get rated by Quality, Value, and Packaging by the top trade buyers in the USA. Enter today and avail the early bird offer. Here is how to enter.