Serafino Wines- Specialising In Premium Wines & Italian Varieties
10/05/2018 On this page you will find information about Serafino Wines
The Serafino Wines are located at MCLAREN VALE, AUSTRALIA. It is one of the growing company in Australia.
Company Overview
The Serafino story began in 1964 when Steve (Serafino) Maglieri arrived in Australia from Italy as a passionate teenager full of dreams.
Two years later, with the assistance of his father Giovanni, he planted his first vines in McLaren Vale that now extends to 350 acres, laying the foundation of a winemaking dynasty that today is known as Serafino Wines and overseen by his daughter, Maria.
From the beginning, Steve and his father worked from dawn to dusk seven days a week to produce wines of such outstanding quality that it wasn't long before the accolades began to flow.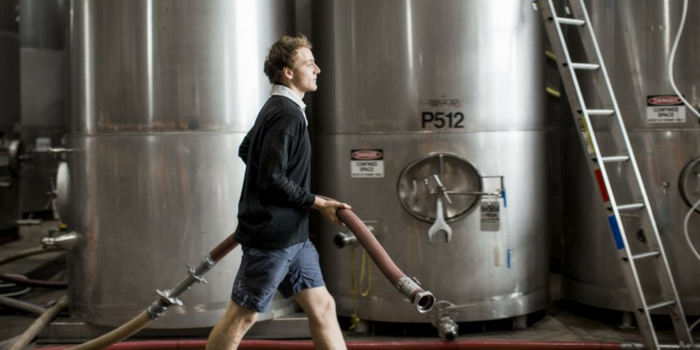 And it's this love that saw him become Australia's "Lambrusco King" in the 1990s, bottling the wine inspired in part by his homeland under his family name. Demand for Lambrusco was so high that at its peak, Steve was producing more than four million bottles a year before selling his company to Mildara Blass in 1998.
As early as 1979, Steve was crowned 'Bushing King' for best red wine in the McLaren Vale Wine Show – an honour he achieved again in 1992 and 2007 - while further national recognition followed in 1997 when he won the trophy for Best Shiraz in the Great Australian Wine Challenge.
Numerous awards have followed including the Trophy for Best Shiraz and Red Wine of the Year at the London International Wine Challenge in 1997 and earning the Trophy for the most consistent Shiraz at the London International Wine Challenge after winning Gold in its class for five consecutive years.
Today Steve's daughter Maria Maglieri is the driving force of Serafino Wines, forging ahead with traditional McLaren Vale varieties as well as exciting Italian-style wines such as Fiano, Lagrein, Vermentino, Sangiovese, Pinot Grigio, Nebbiolo and Primitivo plus the Spanish variety Tempranillo.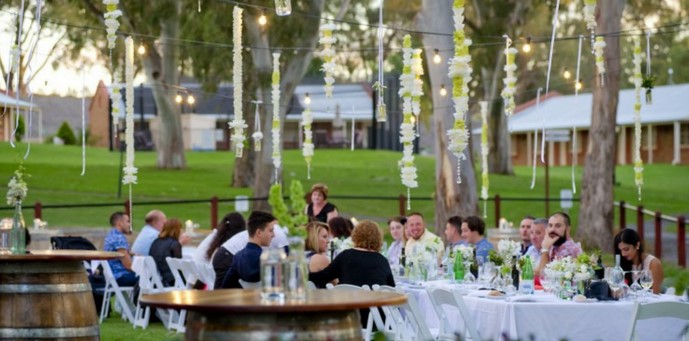 Serafino's rich Italian heritage shines through the names of many wines including Terremoto, the Italian word for 'earthquake' that is also a term of endearment to describe a spirited individual full of life and energy. Friends and family often refer to Steve as 'Terremoto'.
Situated in the heart of McLaren Vale in the stunning Fleurieu Peninsula, it's no surprise Serafino has built its reputation as a tourism destination for award winning wines with the largest Italian varietal portfolio in the region, restaurant, premium conference and function facility and 4 star accommodation.
Nowadays, Steve continues to be the face of Serafino and enjoys hosting local, national and international guests at Serafino Restaurant, and still loves checking the vines, tasting wines and lending a hand inside the winery. He is an active member in South Australia's Italian community, and loves playing golf.
2016 SERAFINO SORRENTO SHIRAZ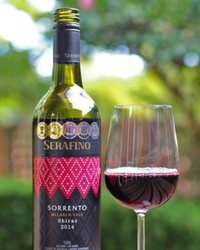 REGION: McLaren Vale
VARIETY: Shiraz
TASTING NOTES: Steve Maglieri's Serafino Sorrento Shiraz, is one the most flavourful McLaren Shiraz's we've seen for quite some time. Spicy and rich on the front palate that then leads to a supreme density consisting of ripe plums and blackcurrants. If you're a McLaren Vale Shiraz lover, this Sorrento Shiraz has your name written all over it. This full flavoured McLaren Vale Shiraz displays lifted cherry, plum and gentle spices. The palate is persistent with elegant fruit, full of flavor and richness. This is a pristine McLaren Vale Shiraz from a great vintage.
ALC/VOL: 14.5
2017 SERAFINO BELLISSIMO MONTEPULCIANO
Magenta red with a purple hue.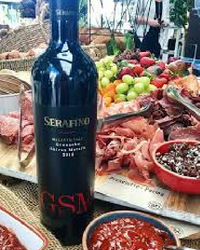 REGION: McLaren Vale
VARIETY: Montepulciano
TASTING NOTES: This exciting variety displays bright energetic red fruits, with soft elegant spices and long persistent tannins. "This wine tastes like purple". This Montepulciano received a Trophy and Gold Medal for "Best Mediterranean Wine" of the Show at the 2017 McLaren Vale Wine Show.
ALC/VOL: 13.5
2015 SERAFINO SHIRAZ - 96 POINTS JAMES HALLIDAY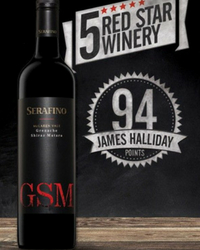 Deep, bright purple with a medium bodied palate.
REGION: McLaren Vale
VARIETY: Shiraz
TASTING NOTES: The palate displays distinctive McLaren vale Shiraz regional characters. The generosity of bright red fruits across the palate including blackberry, blueberry, and violets intertwined with spicy fine grained tannins. This Shiraz was included in the 2017 James Halliday Top 100 Wines.
ALC/VOL: 14%
Submission ends June 30, 2021. Enter your wines today to get them rated by quality, value, and packaging. Enter your wines