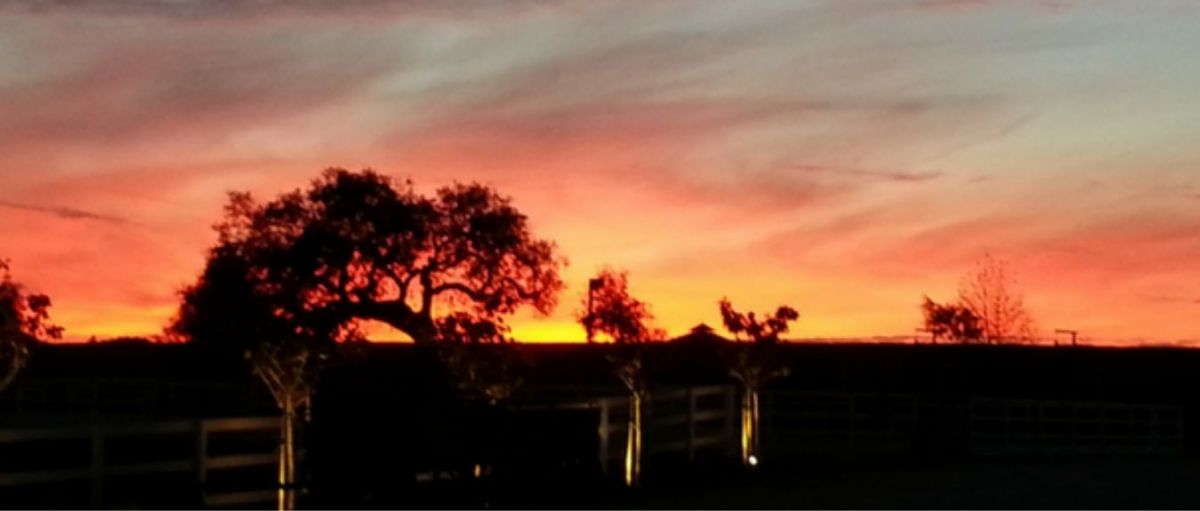 Pegasus Winery - Raised in the Heart of Lexington
03/12/2019 Pegasus Estates has been making big, luscious Gold Medal winning Cabernet Sauvignon in the Santa Ynez Valley since 2010
Pegasus Estate Winery was founded by Michael and Peggy Crowley in 2006 in the Santa Ynez Valley of California's Central Coast.
The Pegasus vineyard
Pegasus vineyard is surrounded by 400 rose bushes, 100 various fruit and nut trees including apples, plums, peaches, pears, cherries, nectarines, persimmons, almonds and walnuts. Bordering their 450 foot wide creek bed was planted 5,000 Honeysuckle Vines & adjacent to the vineyard is an old growth Eucalyptus grove & a flowing field of grosso lavender.
Pegasus 2011 Estate Cabernet Sauvignon is a beautiful expression of the culmination and creativity of the Crowley's pursuits of fine wines and their love of horse's and of the extraordinary talents of the region's ultimate winemaker, Ken Brown. This is a unique and extraordinary experience, available in extremely limited production…garagiste at its absolute finest.
" Pegasus Estate Winery strongly supports charitable events and one of our specific areas of interest are Children's Hospitals events. As such we are major contributors to exclusive events that help support the fundraising efforts of local Children's Hospitals of California along with other charitable foundations."
Check out Wines by Pegasus Estate Winery: Click Here
Check out Award Winning Wines by Pegasus Estate Winery: Click Here
---
---
About Pegasus Estate Winery
The winery shares its property with Crowley's boutique equestrian center, complete with its prize-winning thoroughbred racehorses. The elaborate estate is the culmination of Michael and Peggy's dreams, all achieved through years of persistence and determination.
Michael Crowley was raised in the heart of the Bluegrass Country in Lexington, Kentucky. He grew up among the greatest horse racing athletes in the country. After graduation, Mike later became involved in Pharmaceutical Sales, which brought him the opportunity to live all over the world including Helsinki, the UK, Israel and France. His travels made him fall in love with his second greatest passion in life – wine. Mike spent a fair amount of time in the Bordeaux.
After years of traveling abroad, Michael moved back to the United States and settled on California's Central Coast. Here, he met Peggy, who grew up near the Santa Anita racetrack and shared Michael's passion for horses and premium wine. They formed a biotech company together.
After searching for just the right piece of land in the Santa Ynez Valley, Michael and Peggy's plans to develop an elaborate equestrian center and a premium family winery finally came about and Pegasus Estate Winery was born. The Crowleys planted a small vineyard here exclusively to Cabernet Sauvignon.
Pegasus Winery Grabs Gold Medal At 2019 USA Wine Ratings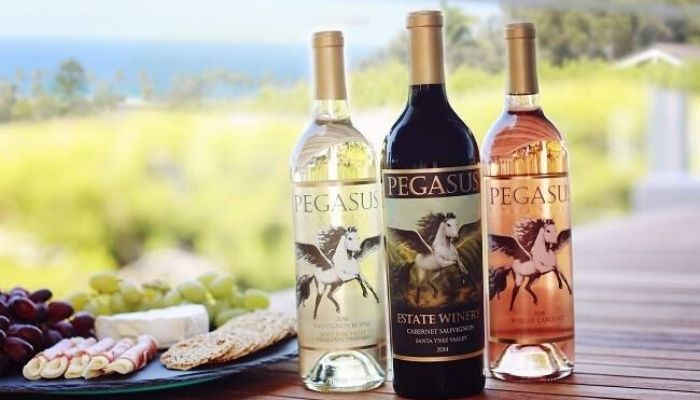 Grenache blanc Wins Gold Medal at USA Wine Ratings
This wine features harmonious characteristics of tropical fruit, strawberry, honeydew melon and a touch of pomegranate that are nicely balanced with a refreshing natural acidity and nice complexity.
Cabernet Sauvignon Wins Gold Medal at USA Wine Ratings
Cabernet Sauvignon is probably the most famous red wine grape variety on Earth. It is rivaled in this regard only by its Bordeaux stablemate Merlot, and its opposite number in Burgundy, Pinot Noir.
Chardonnay Wins Silver Medal at USA Wine Ratings
Bright Meyer lemon, crushed chalk, nectarine pit. Gravenstein apple, soft honeysuckle, fresh clementine. Cardamom and orchard blossom, beach sand and sea spray. Nervous and energetic fruit exhibits tremendous focus and fight as sweet citrus and pineapple core lead this racy and acid-driven attack
Sauvignon blanc Wins Silver Medal at USA Wine Ratings
Refreshing bright layers of citrus and tangy lime zest sparkle on the palate, while an exceptional mineral balance and hints of vine-ripened melon lend to a smooth finish.
Events Held By Pegasus Winery.
Date: Saturday, July 27, 2019
Location: Discovery Center – 1580 Cannon Road, Carlsbad, CA
They are so excited to be pouring their wines for the members of the Agua Hedionda Lagoon Foundation. The folks at AHLF are dedicated to inspiring people through education and outreach to preserve the Agua Hedionda Lagoon as an accessible and healthy watershed.
Date: Friday, June 21, 2019
Location: Park Hyatt Aviara Resort, Carlsbad
Join them at the Rare & Reserve wine tasting event at the Park Hyatt Aviara Resort in Carlsbad. This is an elegant VIP event for true fine wine lovers, located in one of the San Diego County's most beautiful coastal cities – Carlsbad.
Email: lisa@pegasusestatewinery.com
Enter your brands now and get in front of USA's top buyers. Get your brands rated by Quality, Value and Package.