Oak Farm Vineyards- Award Winning Small Lot & Premium Wines
10/05/2018 On this page you will find information about Oak Farm Vineyards
The Oak Farm Vineyard is located at the end of DeVries Road, which was home to William DeVries and his wife Cornelia Crowe. It is one of the oldest and best Vineyard company in USA.
The History
William purchased the property in 1860, and at that time, the area was called "Elkhorn Township", DeVries was a well wheat farmer and raised cattle, he even became Justice of the Peace and was responsible for enforcing the law.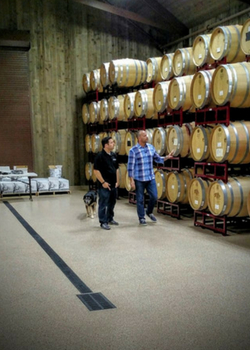 The ranch was known throughout the San Joaquin Valley as one of the most magnificent and beautiful pieces of property within the state.
DeVries was an enthusiastic lover of trees, particularly of oaks, and on the home ranch, he never allowed a tree to be cut unless it was a menace, newspapers reported upon his death. The beautiful colonial style home was built by William and his second wife Mary Jane in 1876.
While farming was William's trade, his son Marion took a different path. He took a more collegiate route, he ended up being a congressman, a judge, and a legal authority on wine regulations in the 1930's.
Today, many of the property's enormous oaks still stand and 60 acres of estate vineyards are harvested each year, but it's the fantastic winery and tasting room that's worth the short drive from the center of Lodi. Varietals grown on the property include: Sauvignon Blanc, Chardonnay, Verdelho, Malbec, Cabernet Sauvignon, Zinfandel, Primitivo, Petite Sirah, Petite Verdot, Sangiovese and Barbera.
The property has been largely renovated with great attention to its heritage. Oak Farm Vineyards has an oasis in the country and guests will appreciate the trip to experience it.
Wines Of Oak Farm Vineyards
2014 Cabernet Sauvignon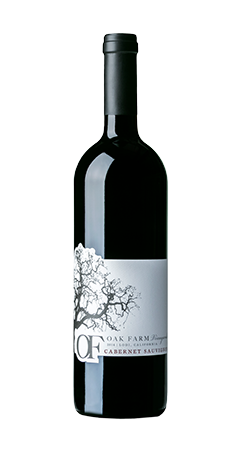 Tasting Notes
A classic Cabernet Sauvignon. Dark ruby-violet color with aromas that suggest black and green peppercorn, with currant-mint, eucalyptus and black tea overtones. Medium bodied, the aromas are echoed on the palate, and completed by hints of dark chocolate. Finishing with a light, velvety texture, this wine is very easy to drink with plenty of reward. It is the best wine of Oak Farm Vineyards
Food Pairing Notes
There's nothing better than a great Cabernet Sauvignon like this to pair with a rib eye steak. It also goes good with wild game, rack of lamb, swordfish and tuna. If you are looking for an appetizer, it will be a great glass to share with some aged cheddar and walnuts. For desert, try pairing it with espresso gelato or bittersweet chocolate.
2016 Cortese

These two Italian varietals were hand-picked right along the Sacramento river, in the
Clarksburg Appellation. Upon arrival at the winery, the grapes were gently whole
cluster pressed to a temperature controlled stainless steel tank. After a long
fermentation, the wine was then transferred to neutral oak barrels for a short aging
period. is wine is very light and fragrant with aromas of citrus-blossom
accompanied by honey and fresh cut hay. On the palate this wine is light and
smooth with an elegant finish.

2017 Gewurztraminer
Tasting Notes
This semi-dry wine is intense in floral aromas of honeysuckle and peach on the palate. Soft and silky with a gorgeous finish.
Vineyard Notes
Gewurztraminer is most predominately grown in Alsace, France where it originates. California has some amazing fruit grown in cooler climates. These beautiful speckled pink grapes were sourced from Grand Island Vineyard, owned and managed by Salman Farms in Walnut Grove, CA. The vineyard features a california sprawl trellis system, where the vines are trained to reach straight up to the sky. Soil is dark brown delta soil.
Winemaker Notes
Grapes were hand harvested in the morning and whole cluster pressed to a temperature controlled stainless steel tank. The juice was racked and fermented cold in a stainless steel tank. After a long fermentation, the tank was chilled down to "arrest" the fermentation to leave a small percentage of residual sugar, which gives the wine a semi sweetness.
Submission ends June 30, 2021. Enter your wines today to get them rated by quality, value, and packaging. Enter your wines