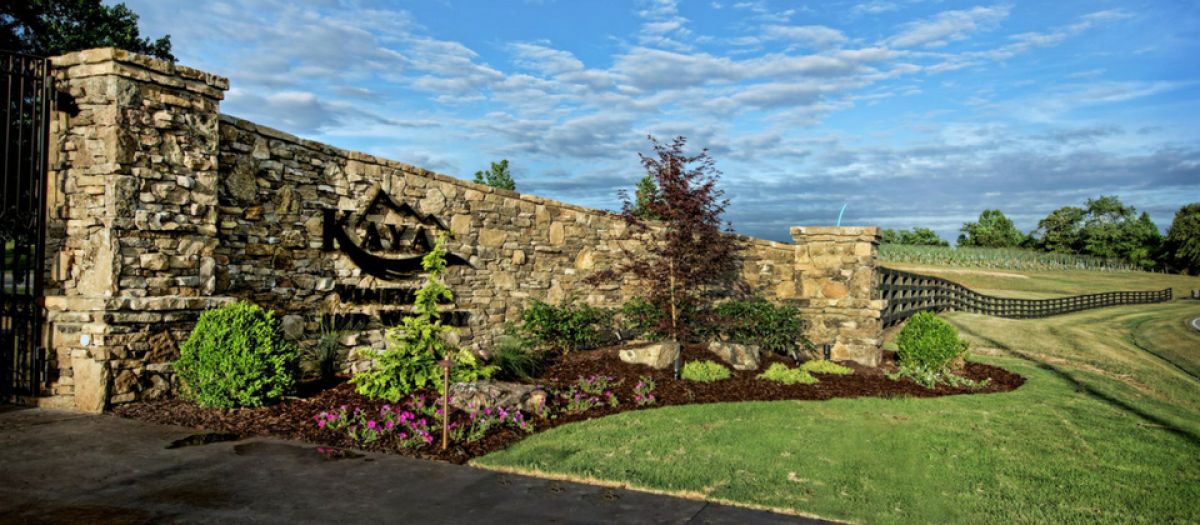 Kaya Vineyards & Winery - The Largest Vineyards In The Dahlonega, GA
15/08/2018 On this page you will find information about Kaya Vineyards & Winery
Kaya Vineyard and Winery is a rebirth of Blackstock Vineyards; located in Dahlonega, Georgia. Blackstock was one of the first and largest vineyards in the Dahlonega area. The unfortunate closing of Blackstock Vineyards in late 2012 paved the way for a complete renovation and re-vitalization of the property. Their future is exciting, with plans that include a twenty-two room hotel with restaurant, fifteen craftsman cottages, and an event facility that can seat up to three hundred. This will make Kaya the largest winery resort North of Atlanta.
About Kaya Vineyard & Winery
Kaya's Winery and Tasting Room are built atop a ridge that is sixteen-hundred feet above elevation and offers the most exquisite panoramic mountain view in North Georgia. The Tasting Room features twelve foot windows, Edison light bulbs, and reclaimed wood, making the combination of Kaya Wines and the Appalachian Mountains a retreat. Enjoy the cool summer breeze on their two-thousand square-foot covered deck with live music and most importantly some wine.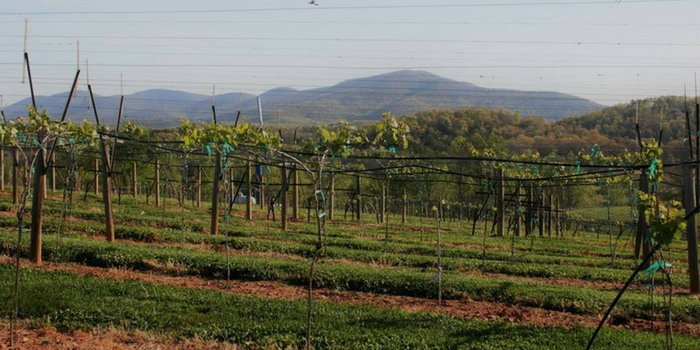 All Kaya Wines are made exclusively from estate grown grapes produced from their property. The Werkheiser family believes that wine is made in the vineyard and represents specific growing styles. Their vineyards are planted with classic European, Italian and American varietals. All of their grapes are hand harvested and gently processed in their facility, they call this the art of wine. Kaya wines techniques are meticulous; the secret lies in the management of the vineyard. Kaya wines Wine Maker, Ariel, shines when turning wonderful fruit into wine. After harvest the wine is taken to their climate controlled Barrel Room where it is given the perfect environment for integration of flavour and aroma between wood and fruit. The Kaya Team loves to produce hand-crafted complex wines that cater to the serious enthusiast. The tasting room goal is to provide an educational experience for those with a passion to learn about wine.
Weddings & Receptions
Kaya events team will be happy to plan your perfect wedding and reception. Dreaming of an expansive outdoor wedding? An elegant indoor affair? Kaya's highly creative team will turn your vision into reality and attend to every detail.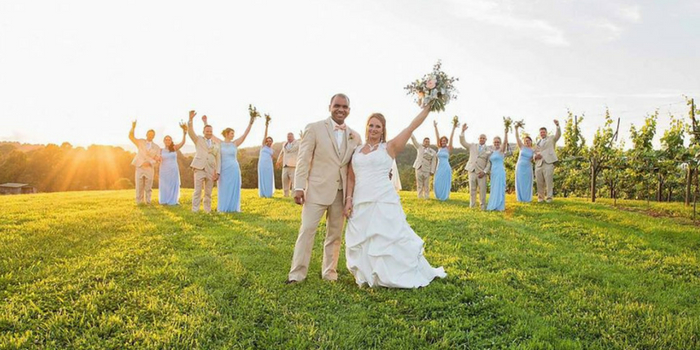 Kaya Wines can arrange a formal dinner from their seasonal menus, a delectable buffet, or an array of food stations combined with an assembly of passed or stationary hors d'oeuvres. All options are paired with Kaya's finest wines. On the day of your event, arrive assured that everything is taken care of and have a wonderful time!
Kaya Vineyard & Winery's Wines
All KAYA wines are currently made exclusively from estate grown grapes produced from the winery property. The family believes very strongly that wine is made in the vineyard. These selections represent specific field selections grown to fulfil their particular niche and style. While the cellar practices are meticulous and detail-oriented, the emphasis is on gentle handling and minimal intervention. The real differences are derived from how the wine grapes are cultivated in the field. It is no coincidence that a visit to the winery spectacularly showcases the exceptional terrain and beauty of Kaya Wine's mountain vineyards, both in its rolling vistas and in the way the vines intimately envelope the winery.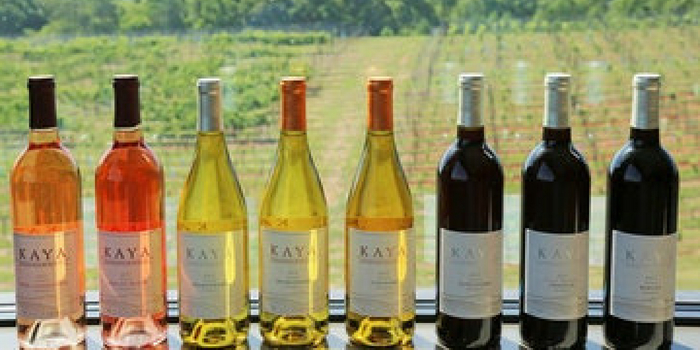 2016 Stainless Steel Viognier
$30.00 / 750ml
Details
A dry white wine with an elusive bouquet of apricot, peach and honeysuckle. Great with grilled salmon, trout or shrimp, this wine also complements goat cheese.
2015 Touriga Dulce
$56.00 / 750ml
Details
Touriga Dulce is our signature sweet dessert wine. It has a high alcohol content and is sweetened to 6% Residual Sugar. Best enjoyed with dark Chocolate at the conclusion of the meal.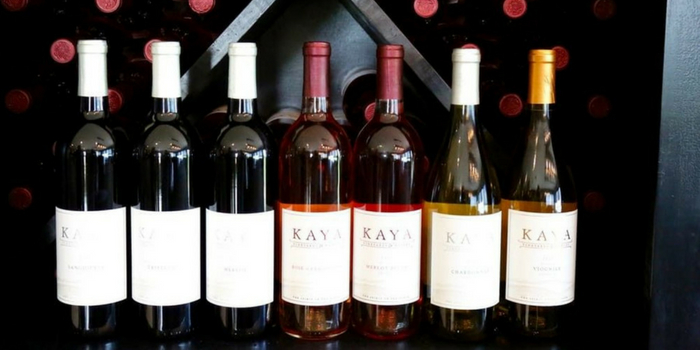 2016 Oaked Chardonnay
$37.00 / 750ml
Details
Our 2016 vintage oaked Chardonnay will leave you pleasantly surprised. With light buttery and oaky flavors that don't overwhelm the taste buds or take away from the fruit, this is a truly balanced wine with notes of apples, pineapple, and vanilla.
2016 Oaked Viognier
$37.00 / 750ml
Details
Oaked to perfection, this full bodied white wine offers rich aromas of apricot and orange blossoms. This dry wine maintains strong fruity flavors with a creamy mouth feel, pairing well with grilled seafood.
2015 Viognier - Oaked
$28.00 / 750ml
Details
Oaked to perfection, this full bodied white wine offers rich aromas of apricot and orange blossoms. This dry wine maintains strong fruity flavours with a creamy mouth feel.
Enter your brands now and get in front of USA's top buyers. Get your brands rated by Quality, Value and Package.