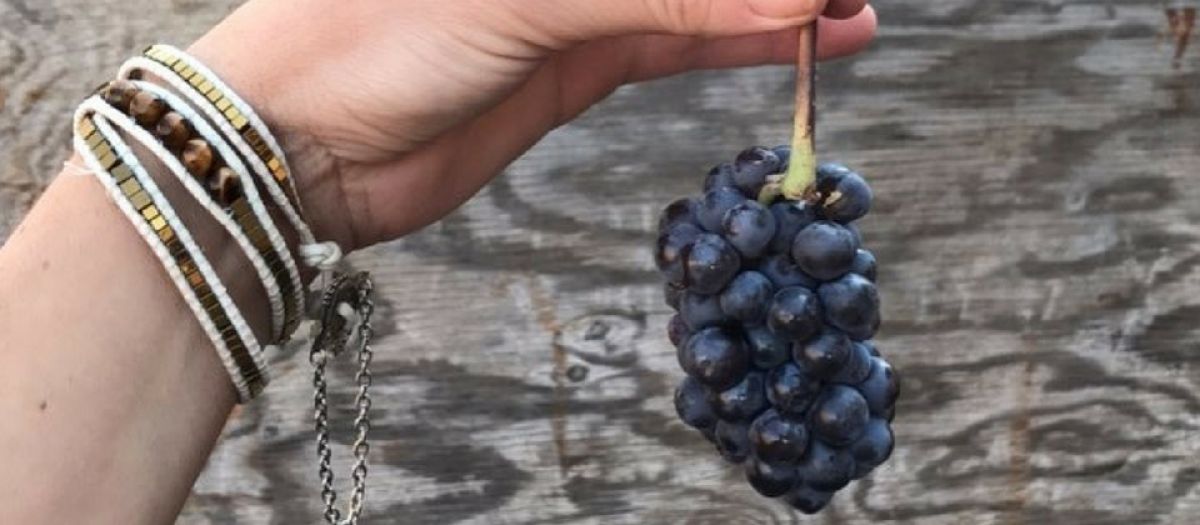 Boeger Winery - Enchanting Wineries In The Sierra Foothills
27/08/2018 With a passion for unique, niche and unsung varietals, Boeger Winery introduces you to new and exciting varietals and artisan blends
The Boeger Winery estate was homesteaded during the gold rush by the Fossati-Lombardo family. Though the family initially tried their luck in the gold fields they quickly learned, as many others did, that there was more fortunate to be made from selling goods and services to the miners than in the mining itself. The estate was turned into a fruit and nut farm as well as a winery and distillery. The family made wine from Mission grapes and an early clone of Zinfandel, several vines of which still remain and produce fruit to this day.
Greg and Sue Boeger bought the property in 1972, decades after the last winery in the county was shut down due to Prohibition. Boeger was the first modern-day (post-Prohibition) winery in the El Dorado AVA. But Greg was not a newcomer to the wine industry at this time. His grandfather Anton Nichelini had founded Nichelini Winery in Napa in 1890. Spending a good portion of his youth at his grandfather's vineyard and winery, Greg developed an intimate knowledge of the craft that by 1972 was second nature.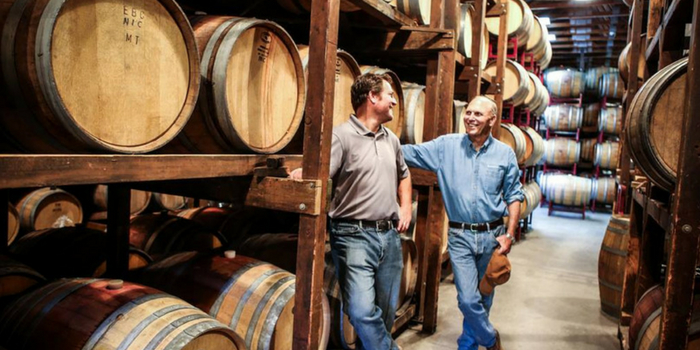 Like the Fossatis and his grandfather, Greg Boeger became a pioneer in his own right by experimenting with underdog varietals such as Barbera, Carignane, Refosco, Charbono, and Aglianico, just to name a few of the over thirty varietals that the winery produces. Barbera emerged as the winery's golden child early on and has garnered hundreds of awards over its lifetime under the Boeger label.
Boeger Hangtown Red lot 56: The Hangtown line of wines is a local favourite named after Placerville "Old Hangtown" CA. Luscious, drinkable wines that won't bust the bank.
Boeger Tempranillo: Savory dark fruits, with aromas of fig and plum complemented with herbaceous and leathery notes. Bright and fresh on the palate, well-structured with polished, approachable tannins.
Boeger BarBEARa: This Barbera-based been hung its hat on the ripe, fruitiness of Foothills Barbera, but isn't afraid to make use of some other varieties to fill out its features. The dark fruit and fuller tannins of Cabernet and Petite Sirah counter play the natural acidity and fruit-forward character of the Barbera and Zinfandel.
Boeger Carignane: Fruity and lively, this Carignane is soft on the palate. Twenty months ageing in neutral oak barrels softens up Carignane's abundant tannins, while a small amount of Petite Sirah was blended in to enhance structure.
Boeger Barbera: Medium bodied with a nice finish. A variety of clones grown on vineyards between 2,000 and 3,000 feet are used to make up our Barbera, creating a perfect representation of El Dorado County Barbera. Mouth-wateringly aromatic, this wine jumps out of the glass with luscious red fruit aromas.
Boeger Primitivo: It's a black cherry, blood orange, all-spice, hints of allspice and rose petal party in a bottle. Full, soft and plush across the palate. Lively acidity and fine tannins brighten the finish. Easy, pleasing, fun and priced to make a six-pack - this rich, drinkable cousin of Zinfandel is one of our most popular wines.
Boeger Albariño: Aromas of honeysuckle, tropical fruit, vanilla custard and slight overtones of freshly pinched basil. Refreshing and light across the palate with lingering acidity throughout.
Boeger Pinot Gris: Honeysuckle, pear and banana cream pie best describe the aromatic profile of this wine. Soft and round with a medium palate and a clean finish.
Boeger Sauvignon Blanc: Citrus aromas of pomelo and grapefruit with a hint of apricot on the end. This wine is soft and fleshy with a clean, bright finish.
Pinot Grande White Pinot Noir: Aromas of green apple, candied ginger, crème brûlée with a slight nuttiness. Soft on the palate with medium viscosity gives way to lingering acidity on the finish. This wine is unfined and unfiltered, made using Blanc de Noir techniques.
Boeger Chardonnay: This wine opens with notes of apple, pear and Meyer lemon, framed by undertones of toasted coconut and brioche from its time on French oak. Well balanced and rich, this wine has an expressive mouthfeel and finishes with hints of citrus zest.
Boeger Rosé: Aromas of Fresh strawberries, watermelon, red apple, candied fruit. This wine is light and fresh with a hint of phenolic weight, crisp and refreshing finish. A perfect wine for brunch, lunch or just an afternoon sipper.
Get rated by Quality, Value, and Packaging by the top trade buyers in the USA. Enter today and avail the early bird offer. Here is how to enter.