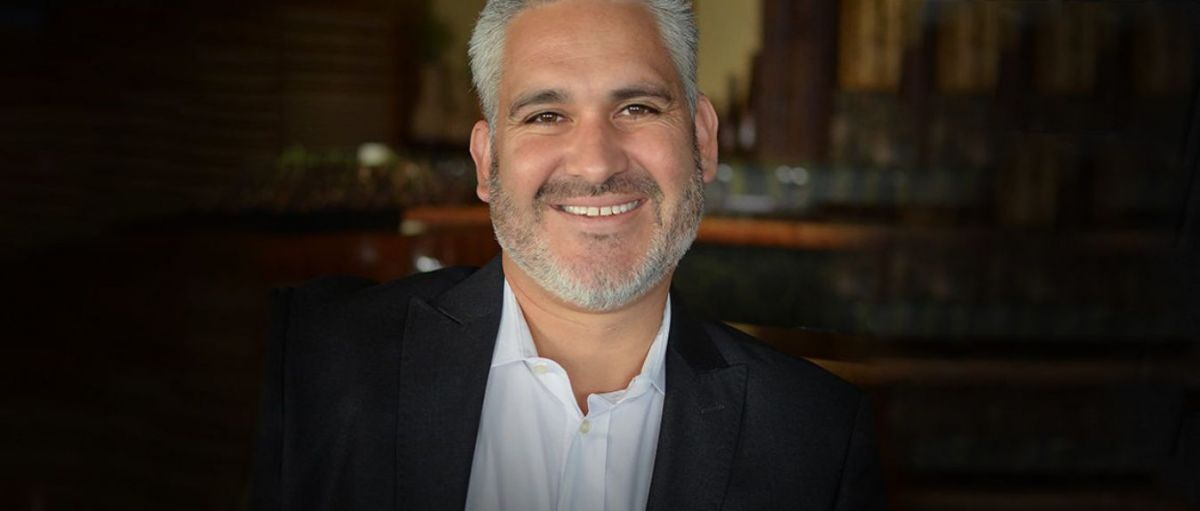 Maurice DiMarino from Cohn Restaurant Group To Judge 2023 USA Wine Ratings
10/11/2022 USA Wine Ratings is pleased to share that Maurice DiMarino will be joining the 2023 judging panel. Maurice is responsible for the beverage program for 26 restaurants in San Diego, Long Beach & Maui.
Maurice DiMarino is the Beverage Director for the Cohn Restaurant Group. He oversees the beverage program for 26 restaurants in San Diego, Long Beach, and Maui. Maurice is a certified sommelier, certified cicerone, and CRT certified in Tequila. He teaches several of the wine intensive courses in the Business of Wine at the World Campus of San Diego State University.
From his early days as a host for a local San Diego Mexican Restaurant to his current position as wine and beverage manager for the Cohn Restaurant Group, the journey has been a varied and exciting one. However, it was not until he moved to San Francisco in early 1994 that he became passionate about the industry.
While in San Francisco he had the opportunity to open several landmark restaurants, including Lou's Pier 47, Foreign Cinema, Alma, and Chez Spencer. During this time, Maurice was able to work closely with sommeliers and renowned chefs. It was their mentorship and extensive experience that fostered Maurice's passion for epicurean pursuits. Beyond anything else though, it was travel that inspired the love for wine and viticulture that guides Maurice to this day. More than a home, San Francisco became a hub for Maurice to travel.
[[relatedPurchasesItems-44]]
His free spirit took him to Europe, Canada, Central, and South America, Southeast Asia, and Australia. It was in these travels that Maurice discovered the varied and sometimes sacred place that wine holds in so many cultures around the world. It was love and family that eventually brought Maurice back to San Diego where he returned to the budding restaurant industry. When he was offered the chance to act as Wine Director for Chef Deborah Scott's new restaurant, Island Prime, he jumped. Maurice saw this position as an opportunity to bring his extensive experience with wine, travel, and culture into a wine program unique to the San Diego area. Maurice is now the beverage and wine manager for the Cohn Restaurant Group and oversees beverages for the 16 restaurants.
By the end of 2013, there will be 5 more restaurants added. Maurice shares his love of teaching through extensive training and seminars with the managers, employees, and guests of the Cohn Restaurant Group. His goal is to bring attention to San Diego and show the world that San Diego should be recognized among the top cities for food and wine. Maurice DiMarino's "Cru" is the wine club that he started through the Cohn Restaurant Group, "Prime Cru".

Image: Cohn Restaurant Group
He created this club as an outlet for those not in the industry to come and learn about wine. He provides seminars for club members ranging from specific grape varietals to exploring the different wine regions of the world. Prime Cru was also created so that guests can have amazing deals on purchasing wines usually not available outside the restaurant. He believes wine should be fun and not taken too seriously. This blog was created to break the pretentious image wine seems to carry and make it accessible and easy to understand. Be part of the crew, Mauricescru!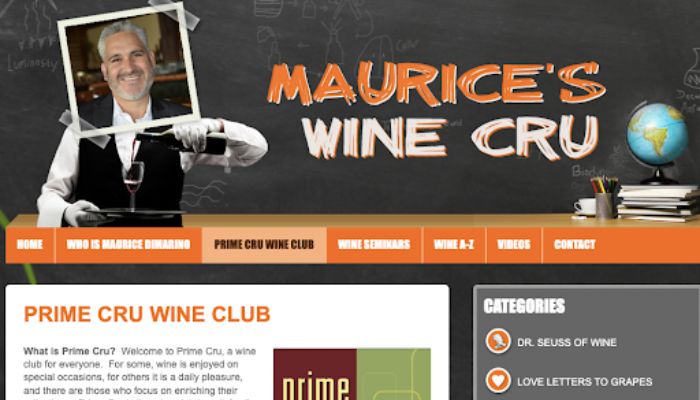 His wine club Prime Cru Wine Club that he started
He recently also gave a great insight on the private label wine business at International Bulk Wine and Spirits Show where you can get insights on how you can offer him private label wine programs.
"I am very pleased to have Maurice DiMarino join our judging panel as our goal for the 2023 USA Wine Rating is to have the best trade buyers and Master's of wine as judges," says Sid Patel, CEO of Beverage Trade Network and USA Ratings.
The USA Wine Ratings competition, which is organized by Beverage Trade Network prides itself on working with preeminent judges that have direct buying responsibility in their roles. This competition that happens every year in San Francisco will see buyers assess wines by their quality, value, and package. Each panel when judging also has a Master of Wine giving the competition the highest standard of judging quality.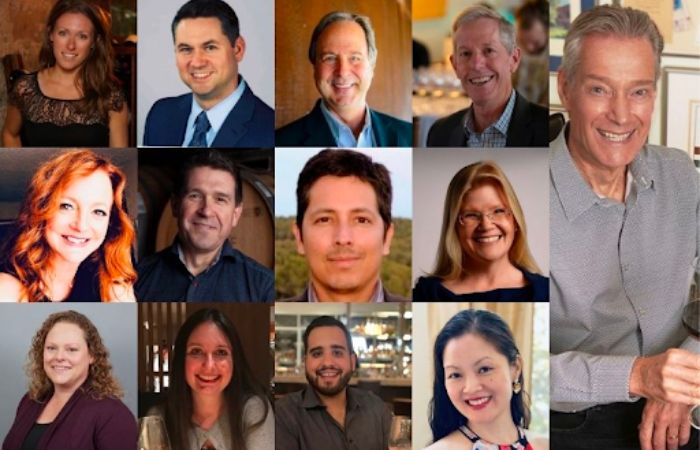 Some of the previous judges include:
Mollie Battenhouse MW, Master of Wine, National Director of Wine Education at Jackson Family Wines
Ashley Hausman MW, Master of Wine, Educator, Consultant, and Sommelier at Mistral Wine School
Kryss Speegle MW, Master of Wine
Susan R Lin MW, Master of Wine and Head of Wine Expertise for online fine wine retailer Belmont Wine Exchange
Tim Hanni MW, Master of Wine
Martin Reyes, MW, Master of Wine and Founder Of Reyes Wine Group
Peter Marks MW, Master of Wine, Partner & Vice President at Napa Valley Wine Academy
Roger Bohmrich MW, Master of Wine
Olga Crawford MW, Master of Wine
Bob Paulinski MW, Master of Wine, Founder, and President, Stellar Bottles LLC
Clare (Brown) Tooley MW, Master of Wine and Director of Wine Development for Lionstone International
2023 Submission is now open and wine brands looking to take advantage of the super early bird pricing can enter before November 30 and save.
Enter your brands now and get in front of USA's top buyers. Get your brands rated by Quality, Value and Package.