Masters of Wine, Restaurant and Retail buyers are key to USA Wine Ratings
09/02/2021 The USA Wine Ratings looks to recognize, reward and help promote wine brands that have successfully been created to identify with and target a specific wine drinker.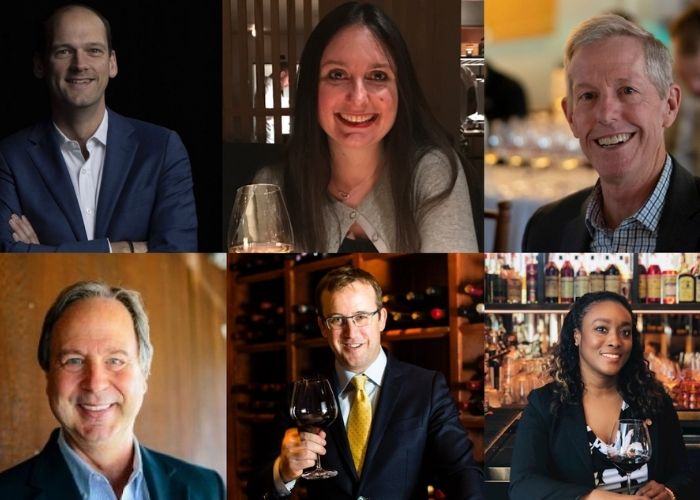 The USA Wine Ratings was introduced to give producers a new event that judged their wines in the same way that consumers do. By how good they are quality wise, what they look like on shelf and how much they cost. In order to determine the wines that have got those three factors right requires professional judges with the experience of buying wines for consumers across the on and off-trades. Which is why the USA Wine Ratings judging panel is made up of Masters of Wine and leading trade buyers from the retail and restaurant industry of the US drinks market.

Logo of USA Wine Ratings
The international event is set to take place for the 4th time at the same location in San Francisco on July 26, 2021 where leading wine buyers from all over the US will gather and do judging with new social distancing rules and procedures the organizer - Beverage Trade Network will have in place. The event normally takes place a day before BTN's main trade show International Bulk Wine and Spirits Show where the winners of the previous year are also promoted.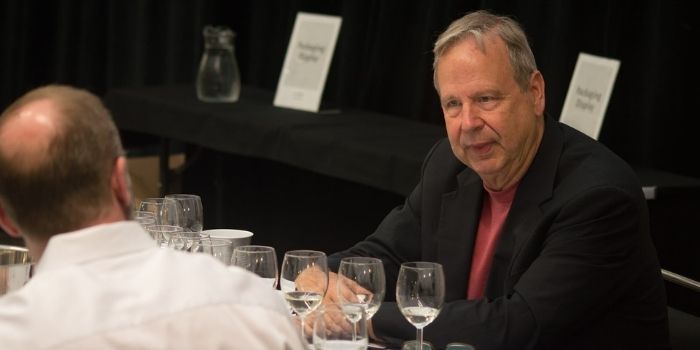 Wine Director at Super Buy-Rite, New Jersey (left) and Tim Hanni MW (right) discussing the wines.
When the USA Wine Ratings launched in 2018 it did so promising to offer something new, different and commercially important to the US wine industry. A competition that was relevant both to the producers and distributors entering them, but most of all then made sense to the consumers that they all wanted to buy their wines.
As the competition has developed it has also listened to the wineries and suppliers entering and taken steps to really help them then promote whichever wines end up with a medal or trophy at the end of the process.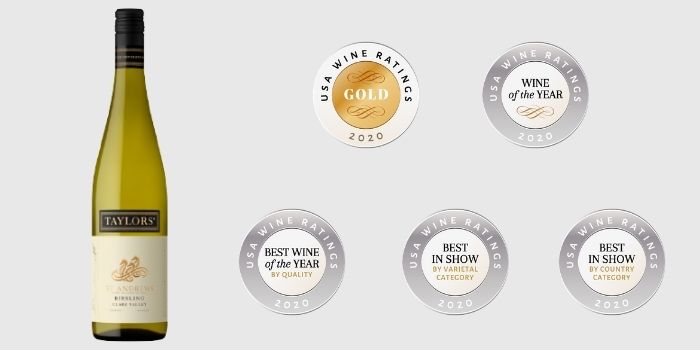 The 2019 St Andrews Riesling from Clare Valley, Wakefield Taylors Wines scored 97 points in the USA Wine Ratings and took away six medals including: Gold medal, Wine Of The Year, Winery Of The Year, Best In Show By Country, Best In Show By Varietal, and Best Wine By Quality at the 2020 USA Wine Ratings.
"We want to be seen as a true partner that can help producers and their importers promote their wines directly to the consumers they want to be buying their wines," says Sid Patel, founder of the competition and chief executive of the Beverage Trade Network that runs them.
To help promote the winners and the competition to the public the Beverage Trade Network has set up the Los Angeles Drinks Guide, New York Drinks Guide and San Francisco Drinks Guide to keep those consumers interested in the latest drinks news, trends, products and award winners. A new platform to also help promote the medal and trophy winners in each of the USA Ratings for wine, spirits and beer.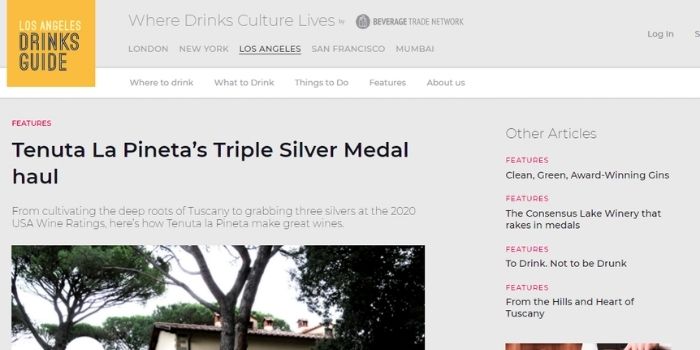 Entries open for 2021 competition
The entry process for the 2021 USA Wine Ratings is now open and anyone looking to enter can take advantage now of an super early bird pricing package – up to February 10, 2021 – that allows you to save $40 per entry.
Once again all wines entered into the competition will be assessed and judged by a leading panel of top-level wine buyers with current direct commercial buying responsibility. The panel also includes wine consultants and experts who are also directly involved in the development of new wine brands or buying wine for commercial resale.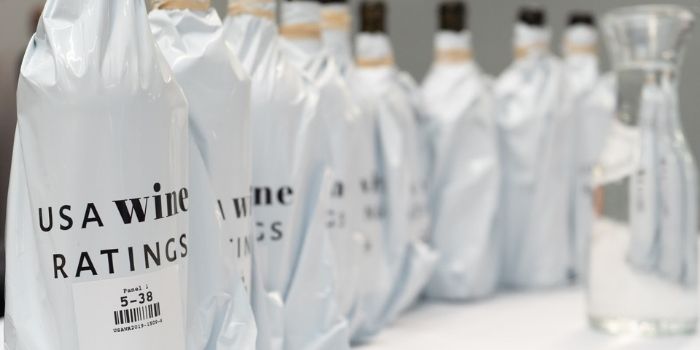 Wines are judged bling for the quality and value, and then packages are shown for the package score.
These are the buying experts that are judging and assessing wines every day in their working lives and are therefore ideally placed to pick out the winning wines for the 2021 competition. They are also ensuring any wine that receives a gold, silver or bronze medal will work on any on-trade wine list and help outlets sell more wine and attract more customers.
Here are the key details for the entry process for the 2021 competition.
Key Dates:
Super Early Bird Deadline: February 10, 2021
Early Bird Deadline: April 30, 2021
Final Deadline: June 30, 2021
Warehouse Deadline: July 5, 2021
Judging: July 26, 2021
Winners Announcement: August 10, 2021
Fee Schedule:
Super Early Bird Pricing - $80 (Ends on February 10, 2021)
Early Bird Pricing - $100 (February 11, 2021, to April 30, 2021)
Regular Pricing - $120 per wine (May 1, 2021, to June 30, 2021)
Get your wine brands rated by Quality, Value, and Packaging. Currently, we are accepting international and domestic submissions under the super early bird offer till December 10, 2021. Enter your wines now!