International Call For Entries: 2020 USA Wine Ratings
02/07/2020 Enter your wines in the 2020 USA Wine Ratings before registration closes. Submission ends on September 15, 2020.
Now in its third year, USA Wine Ratings has been created exclusively by the Beverage Trade Network to help drinks producers and brand owners get closer to the buyers, distributors, and retailers that can bring their products to market.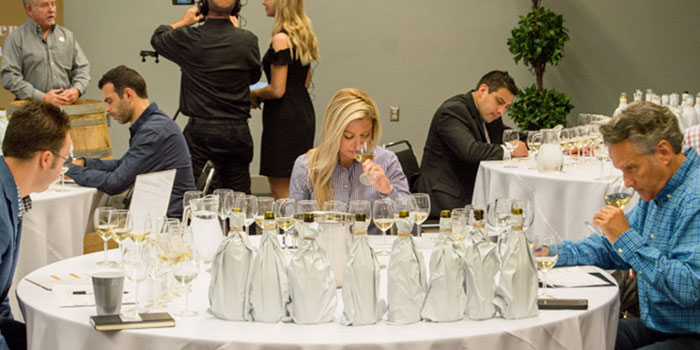 [In picture - Centre - Nichole Simpson, Walmart Senior Wine Buyer]
The competition is judged by the biggest buyers of USA and Master Of Wines of USA.
---
Enter your wines in the 2020 USA Wine Ratings before September 15, 2020.
---
The 3rd edition of the USA Wine Ratings is on track & will take place in San Francisco, CA on October 24.
USA Wine Ratings will help you see what the market needs right now, how the market wants it, and that's one way in which you can position your strategy to work around the current demands of the market.
In the end, it's all about supply and demand, and visibility - which is exactly what USA Wine Ratings offer you.
Who Are The Judges?
The list of judges is drawn from leading retail chains, wholesalers, distributors, and on-trade groups across a variety of channels and disciplines including multiple retailing, convenience stores, cash and carries, specialist retailers, casual and fine dining, hospitality and the travel industry.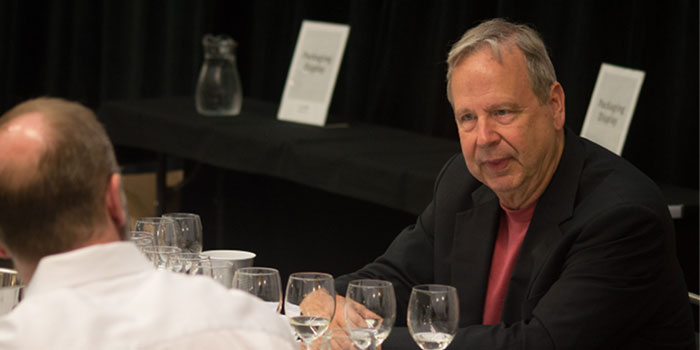 [In picture Tim Hanni, Master of Wine]
Here are the judges of 2020 USA Wine Ratings.
Key Dates
Registration Ends: September 15, 2020
Warehouse Closes For Samples: September 30, 2020
Judging Dates: October 24, 2020
Winners Announced: November 16, 2020
Fee Schedule (Per Wine)
$120 Regular Pricing - From Aug 1, 2020, Onwards
Quantity Discount Now Available
4 to 9 entries: 10% discount
10 to 14 entries: 15% discount
15 or more entries: 20% discount
(Price in USD)
Enter your wines today and ship them before the warehouse deadline. For international shipments that do not have a US importer, USA wine rating will assist you with sample and TTB process.
About USA Wine Ratings Judging Process:
To win a USA Wine Ratings award, you will need to score highly in all three areas of our judging criteria. You might have an outstanding quality wine, but if the price and packaging is not right, you will not be recognized by the USA Wine Ratings.
There is no point, for example, in having a 95 point wine if it does not look good or offer consumers great value for money. Those points mean it will remain highly respected within the trade, but it will also remain largely unsold on the shelf or languishing on a restaurant's wine list.
Scoring system
That is why the USA Wine Ratings will be decided based on the following judging formula:
Q (Quality Score) + Value Score (V) + Package Score (P) = USA Wine Ratings Score.
A separate weighted score will be given for each of the three parts of the judging process. The scores will be added up to give a final score from which individual prizes will be awarded.
Quality Score: will be marked out of 50

Value Score: will be marked out of 25

Package Score: will be marked out of 25
Gold: to receive a Gold medal you need to score 90 or over.
Silver: you need to score between 80-89.
Bronze: you need to score between 70-79.