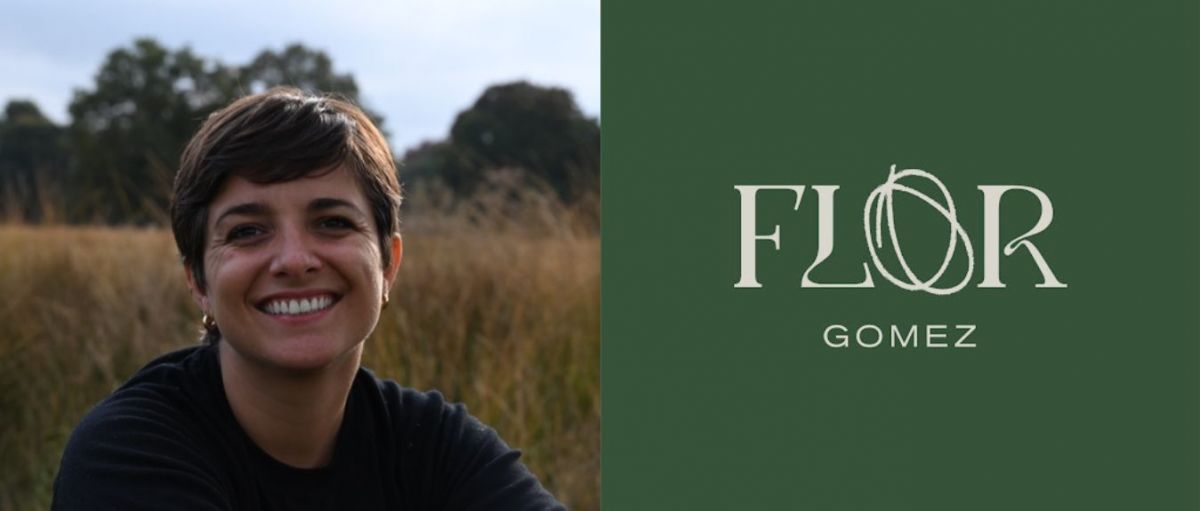 Wine Feminism, Sustainable Wine Packaging and everything in between - Florencia Gomez
22/06/2022 Flor Gomez provides a holistic perspective into innovation, sustainability, technology and consumer trends in the wine industry
Florencia is an Argentinian wine professional with over 12 years of experience all along the wine supply chain. She is currently a stage 2 MW candidate based in London.
After getting her winemaking degree, she spent the first six years making wine in Argentina, the US, France, and Croatia. This international approach got her to work as an Export Manager for Europe, where she discovered her passion for communicating wine.
In 2019 she started her own business, where she uses her 360° experience to rethink wine communications from a unique holistic perspective.
[[relatedPurchasesItems-44]]
Who are you, and what are some of the various roles you have played in the wine industry?
I am Florencia Gomez, and I am an Argentinian wine professional seeking to have a holistic approach to the industry. I started my career studying winemaking and working harvest back to back in the Northern/Southern Hemisphere. After working in different positions, from the lab to cellar rat, and research enologist, in the US, Argentina, Burgundy and Croatia, I realized that making wine was more than just understanding the chemistry and microbiology behind it. Moved by this curiosity, I started working as an export manager and became increasingly curious about market trends, international consumers, and finding different ways to connect wine with people. As part of this search, I decided to get involved in the Master of Wine program to bring it to the next level. I found a unique opportunity to start working freelance combining this 360 experience, to help my clients communicate their business with clarity.
For the past 3 years, I have worked with wineries, wine shops, brands, importers and distributors, assisting them with business strategy, marketing and PR actions and brand ambassadorship.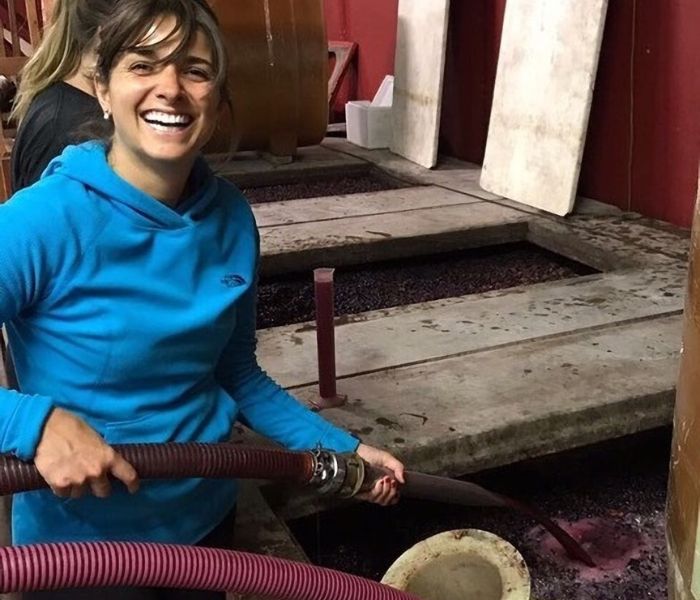 What is a "wine feminist"?
I am (also) a wine feminist. I am deeply committed to creating, supporting and promoting women in wine. I truly believe that growth in community, mentorship and networking is absolutely fundamental to support our collective growth, and help us to get better and more fair opportunities. The industry often feels uncomfortable opening discussions about the gender gap as much as they are scared about racism and inequality. But I strongly believe it is our generation's duty to open those uncomfortable discussions to be able to change things for the upcoming generations.
What is a typical work day like for you?
It's never the same! I'm lucky enough to work with different clients and projects, which is truly dynamic. I spend a lot of time researching, writing and creating content, but also I spend time representing brands at events and fairs.
What wine trend are you currently excited about?
I'm all for innovation and creative solutions to current issues.
On the one hand, I strongly support sustainable packaging; I see a tremendous opportunity for lowering the carbon footprint, decreasing the bottle's weight and even exploring alternative packaging: wine kegs served in tap, cans, and improved technologies for the BiB.
Also, I work closely with Porto Protocol, a global wine collective with a clear and daring objective to tackle climate change as a community. I observe producers and suppliers getting together to share their approaches to improving soils, managing drought, improving water use, and recycling resources. I just find it fascinating!
What do you look for in a "good" wine?
That is a very tricky question; it is so subjective! In my head, objective quality has to do with balance: when flavours, acidity, alcohol, sweetness, oak, etc. are in harmony, we can enjoy that wine to the fullest.
It is also key to step back and think about what else makes that wine enjoyable. As human beings, conscious or unconsciously, assess so many aspects of the product that are way beyond the wine itself. The label, who presented it to us, the story behind it, the people we share it with, the service, the moment.
Why is wine communication important for a brand?
Unlike many other industries like beer, spirits or most food and beverages we consume, wine is a highly atomized industry. Wine shelves look very different worldwide, and communications and marketing offer unique opportunities to stand out from a huge number of competitors. As much as we all love "family wineries with many generations of legacy", that statement is often overused but doesn't say much. There is very little impact you can achieve without having a clever and clear, consistent communication across the media that truly shares the brand values, the philosophy they stand for and what's their unique value proposition. There is a lot of strategy development and storytelling, but there is also a beautiful work of rediscovery to align the brand with its purpose. And that's where a global 360 approach brings perspective.
Interview by Stuti Khetan, Beverage Trade Network

Enter your brands now and get in front of USA's top buyers. Get your brands rated by Quality, Value and Package.