Sustainability is the Key Focus of Wine Industry Now: Cesar Varela
12/12/2018 Cesar is a Sommelier and Cellar Master of Fabio Trabocchi Restaurants and a great wine enthusiast.
What's a wine trend that you're currently excited about?
I'm excited about the fact that everyone in the wine industry is focusing on sustainability. More organic producers are coming, people are more cautious about wine, how to source wine; its quality etc. today wine consumption is growing very fast specially among young people. They are getting more exposed to this industry. This all was not there five years ago.
Where and what do you like to drink when you're not working?
I drink beer. If I am travelling than I prefer to go to a local bar and drink beer.
What are some challenges you face as a wine buyer or a sommelier?
The challenge is to find restaurants with a good list. It's hard to find wine from the most popular regions from France, Italy US etc. at a reasonable price and during happy hours. It's hard to find the right wine at the right price.
What you look for when you plan to buy wine for your business?
First challenge for me is to find out if that particular wine is going to fit in my program or not. It should not sit in my cellar for a longer period of time. If it's going to cost me $200 then I want that product to move fast.
Second challenge is to know Value of that wine; it's like having that one brand which caters price and demand both. It's tough to get top brands on time. There always a conflict between demand and availability.
Last but important point is to have Quality. If quality doesn't meet the value then it's of no use.
What's your typical day…like what do you do in the mornings, afternoons and evening and after the guests are gone
It consists of three things:
Check all orders
Check whether delivery is done or not
Programs are correct or not.
How has the role of the sommelier evolved in the last 20 years?
More regions are exposed to people. More programs like Master of sommelier, society of caterers etc. are increased as well. Education sector is also becoming really important.
Which varietals or countries are in demand these days for your business?
Sauvignon blanc, chardonnay, cabernet sauvignon, oregon pinot noir etc are in demand
About the USA Wine Ratings Competition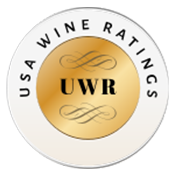 The USA Wine Ratings competition was introduced by Beverage Trade Network which organizes wine events worldwide. The competition aims to recognize, reward and promote wine brands that are created to identify with and target a specific wine drinker. The competition works on three major criteria; quality, packaging and value for money. For any brand to earn its space on a retailer's shelf or a restaurant's wine list, they must be marketable and consumer driven and not just produced in the general hope it can find enough people willing to sell and buy it. This approach of USA Wine Ratings makes the competition different from other wine competitions.
Enter your wines into 2019 USA Wine Ratings before 12 February 2019 to avail Super Early Bird Pricing. Enter Here.
Get your wine brands rated by Quality, Value, and Packaging. Currently, we are accepting international and domestic submissions under the super early bird offer till December 10, 2021. Enter your wines now!