Q&A with JoAnn DeGalia, Sommelier at Glenmere Mansion, NYC
12/12/2018 JoAnn DeGalia is a certified wine judge and a sommelier in NYC. She speaks about how she buys wine, top countries she picks for her business and much more.
What's a wine trend that you're currently excited about?
I like the Rose and Sparkling wine trend that consumers are enjoying either as a precursor to a meal or just alone. They are also versatile in the sense that the spectrum allows both the beginner and experienced wine lover to find something to love.
Where and what do you like to drink when you're not working?
I usually like a place that has a really nice atmosphere and professional staff. But mostly I prefer the company of my friends either in my home or theirs to enjoy a great bottle of wine.
What are some challenges you face as a wine buyer or a sommelier?
The restaurant I work in is high end so we must always have what is expected on our Wine Spector Award Winning list I am lucky that the owners understand this. However this can be a double edged sword with consumers. Having a weekly wine dinner really helps in highlighting what is being missed on our list and allows a new entry to be experienced. The biggest challenge can be in getting particular wines. Not all distributors' etc companies are created or function equally. No names mentioned but sometimes it is real nightmare just to order and get delivery.
What you look for when you plan to buy wine for your business?
It really depends on the wants and needs of each individual client I might be working or consulting for. But in almost every case it does come down to price for quality ratio and yes a label really does matter especially in the early years!
How has the role of the sommelier evolved in the last 20years?
I have only been a Sommelier for 10 years but even in that time the changes in all aspects of the progression of not only wine but spirits and craft beer are proceeding at lightning speed and you must and I say must keep up with it which means reading and studying all the time. Also the Restaurant business has become such that more managerial demands have been put on Sommeliers.
Which varietals or countries are in demand these days for your business?
At the Glenmere it remains France, Oregon, Napa, Italy
What is the hardest thing about your job?
The job I have now is a dream a wonderful place and people, however my former position was basically an upsell factory and one of many celebrity chef restaurants in New York. It was an all Italian Wine list which I found limiting. The hardest thing was the lack of exploration and change the Wine world is huge the possibilities endless.
About the USA Wine Ratings Competition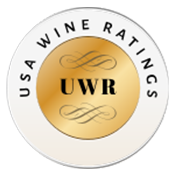 The USA Wine Ratings competition was introduced by Beverage Trade Network which organizes wine events worldwide. The competition aims to recognize, reward and promote wine brands that are created to identify with and target a specific wine drinker. The competition works on three major criteria; quality, packaging and value for money. For any brand to earn its space on a retailer's shelf or a restaurant's wine list, they must be marketable and consumer driven and not just produced in the general hope it can find enough people willing to sell and buy it. This approach of USA Wine Ratings makes the competition different from other wine competitions.
Enter your wines into 2019 USA Wine Ratings before 12 February 2019 to avail Super Early Bird Pricing. Enter Here.
Get your wine brands rated by Quality, Value, and Packaging. Currently, we are accepting international and domestic submissions under the super early bird offer till December 10, 2021. Enter your wines now!