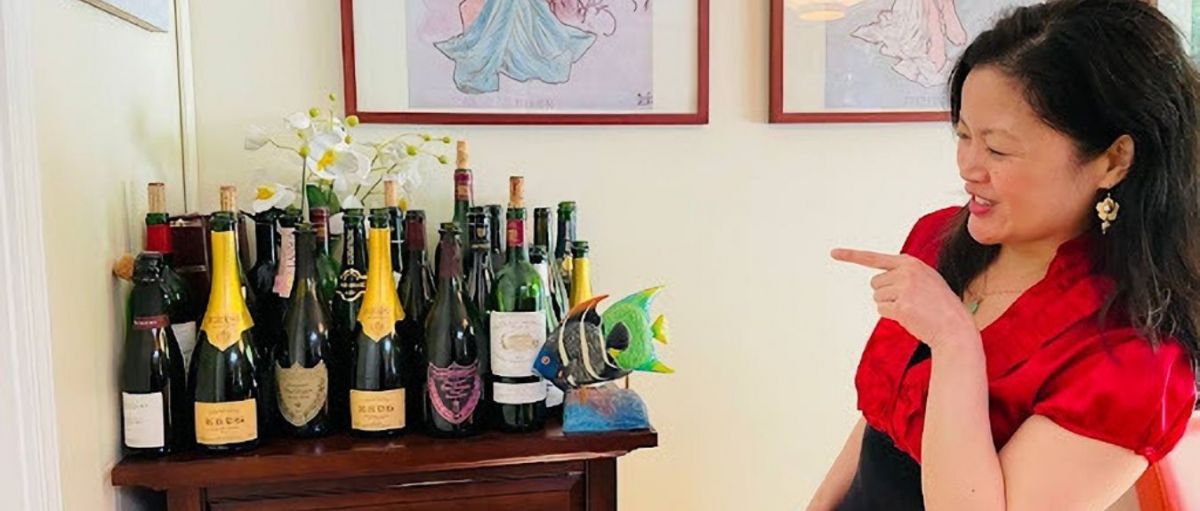 Busting myths about wine with the Master Of Wine: Susan R. Lin
10/11/2022 Common myths about wine by a Master of Wine: Susan R. Lin
Knowing a bit more about your favorite wine makes for a more interesting conversation at the dinner table. The problem is that most people don't know much about wine, and this lack of knowledge combined with misinformation may result in a botched wine experience for you.
In this video, Sid Patel, CEO of Beverage Trade Network and USA Ratings, is in conversation with Susan R. Lin MW, Head of Wine Expertise & Business Development at Belmont Wine Exchange. Here, Sid and Susan discuss all things about wine, and who better than a Master of Wine to help bust some myths about wine?
Susan is the Head of Wine Expertise for online fine wine retailer Belmont Wine Exchange in the San Francisco Bay Area, serving customers worldwide. As a consultant, she curates wine collections, designs wine programs, evaluates wines, and specializes in wine and spirits music pairings and events. Prior to joining the industry, Susan worked in high-tech as a program manager at Google, during which she lived and traveled extensively in East Asia.
A lifelong devotee of music, Susan is a classical pianist and holds a Master of Fine Arts in Classical Piano Performance and Musicology. She has performed internationally as a Chinese classical and folk dancer. Susan also works with performing arts organizations to grow their audiences through innovative programming and events, integrating wine whenever possible. Her joy is to create memorable experiences through wine and the performing arts.
[[relatedPurchasesItems-44]]
Susan R. Lin has been named Master of Wine (MW) by the Institute of Masters of Wine. The Master of Wine credential is recognized globally for the highest standards of rigor in its holistic examination of all aspects of wine. Lin joins a prestigious group of 418 Masters of Wine around the world and is one of 56 Masters of Wine in the United States. Susan is also a judge at USA Wine Ratings.
2023 Submission is now open and wine brands looking to take advantage of the super early bird pricing can enter before November 30 and save.
Get rated by Quality, Value and Package by the top trade buyers in the USA. The super early bird deadline is November 30. Enter now and save.