Ashley Hausman MW: What Makes a Wine a Medal Winner in USA Wine Ratings
20/04/2021 Master of Wine, Ashley Hausman, president of the Mistral Wine Company School, shares how the USA Wine Ratings competition helps both consumers and her wine buying colleagues in the country's on-trade and off-trade sectors.
The USA Wine Ratings competition rewards the best wines currently on sale in the United States. It picks out the wines that wine drinkers will love the most when they are out shopping in their local specialist wine store, bottle shop, or supermarket. The wines that sommeliers will recommend to you when out enjoying a meal in your favorite restaurant, or bartenders will offer you in your local bar.
This is also a competition that involves the country's top wine buying experts, the people who decide which wines you can buy in a supermarket, wine store, or restaurant. In fact, only judges who have direct wine buying responsibility in their day-to-day job are allowed to take part in the competition.

Judges at the 2021 USA Wine Ratings
The reason these top talents are so keen to take part in USA Wine Ratings is it uses the same criteria and decision-making process that they do when choosing a wine for their business. Three vital criteria they apply to every wine that is entered: Does it have the quality of a medal-winning wine? Does it offer value for money at its price point? What does it look like in terms of its packaging and design?
Here Master of Wine, Ashley Hausman, president of the Mistral Wine Company School, shares her story in the wine industry, the experiences she has gained, and how the USA Wine Ratings competition helps both consumers and her wine buying colleagues in the country's on-premise and off-trade sectors.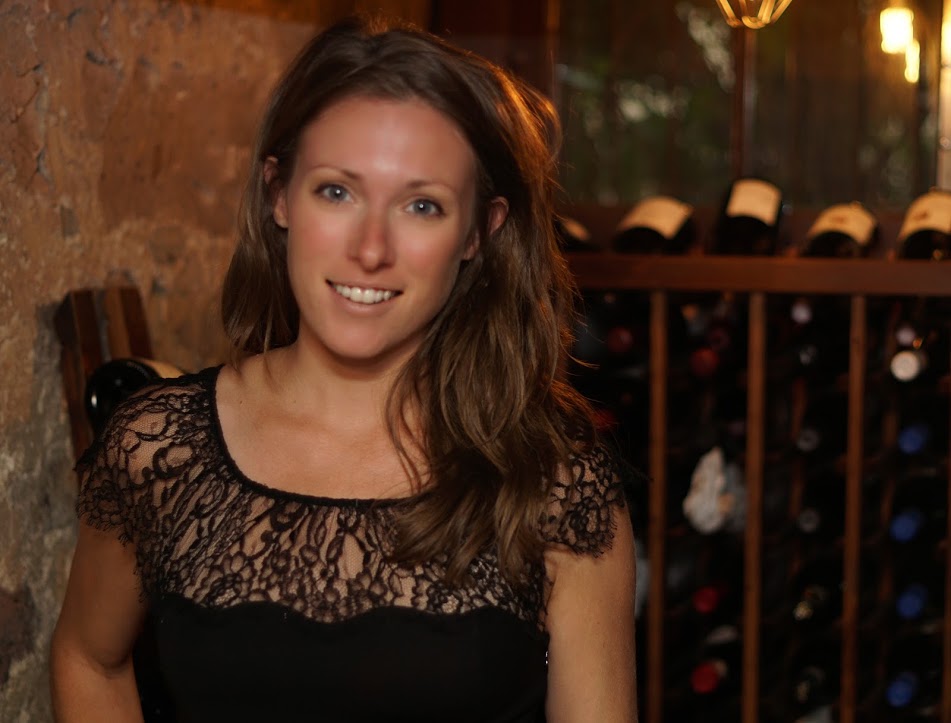 Ashley Hausman MW, President, Mistral Wine Company School & USA Wine Ratings Judge
How did you get into the wine industry and why did you want to have a career in wine?
It wasn't until my first sip of old wine - an old Lopez de Heredia Rioja - when I decided I had to learn everything I could about this transformative beverage. I was just finishing my graduate degree in English Literature at NYU and started stocking shelves part-time on the Upper Eastside.
I moved back to Colorado when I was finished to start my career managing a retail shop and pursue wine education. Wine became a lens through which I could relearn history, botany, chemistry, geography, and culture. I am a lifelong learner, curious, and passionate - and so, a career in wine was a natural fit. I was only too fortunate to have many incredible mentors and employers encourage me and guide me along the way.
Can you describe your current role and your main responsibilities?
I have recently made a big transition, moving back to the midwest to be closer to family and revisit my roots. I have taken my near 10-year consultancy - Mistral Wine Co - and replanted it in Stillwater, MN. I work with wineries, non-profits, students, and other businesses consulting on everything from route-to-market strategy and business establishment to communications and branding.
I intend to spin a side project off of it this summer and offer wine clubs, workshops, classes, coaching, and more. It sounds like a little bit everything - and maybe it is. But I like it that way. It keeps me on my toes. I am big on community and collaboration. So this seemed a great way to better understand the local industry and the consumers here. A career in wine is ideal when integrating into a new space with new people.
What do you find most rewarding about your role and what you can achieve?
More than anything, I love to cultivate curiosity in others - to live vicariously through the questions and joy they are getting through their own journey into wine. That may sound corny, but it couldn't be more true. I genuinely thrive off people connecting over wine and taking time to enjoy life through this medium. I recognize that I can help people discover that, and that brings me a lot of satisfaction.
What do you find the most challenging?
Having worked in many facets of the industry, I have found import and export to be the most challenging. Each state has its own set of rules, and certainly, there is a vast difference of culture and trends from one market to another. While incredibly interesting to navigate the three-tier system and help wineries find greater presence and partners throughout the US, it takes time and a lot of patience for everyone involved to find the right fit.
How have the last 12 months been for you adapting to life with the pandemic - what changes have you made?
I was very fortunate at the start of the pandemic to have a role as director of education with GuildSomm, where I could work remotely. After I left, I went on to work harvest in Napa at Screaming Eagle for a few months, which was a blessing to be outdoors, physical, and at least in contact with a few other people for daily meals and workplace banter.
Since then, I have put a lot of focus into my clients and my own upcoming business venture. Overall, I have chosen to really try and stay positive and take advantage of all the great seminars so many talented peers have offered throughout the world. There has been a real explosion of creativity, social actions, and thought development reinvigorating the industry.
What trends and changes in wine buying habits have you seen in the last year?
From everything I have observed, there is one common thread I am seeing throughout American markets. Consumers have been getting a little more adventurous with their palates - perhaps because it is something they can do as a hobby at home, over zoom, or by trying various wine clubs out online. Retailers I have talked to have been blown away by the kinds of wines they are selling in the premium category.
Natural wines have grown in popularity. In general, consumers seem to be expressing greater concern for how grapes are grown and how they are made. Transparency is becoming a greater value.
I will be so curious to see how trends develop over the next year or two - but in general, people are getting used to online services, education, and connection with wineries via virtual tastings. I hope that continues. It's a great way for consumers and professionals alike to have access to people and places.
What do you see as being the key trends for 2021 in terms of the styles of wine being bought and the countries and regions where they come from?
I do believe natural, sustainable, biodynamic, and organic wines, in general, are going to continue to grow in popularity as consumers are increasingly more concerned about environmental and social responsibility. Regions like South Africa, New Zealand, Oregon, California, and Austria are just a few regions that come to mind who really are pushing this mission.
While bag-in-box and canned wine have been trending, I really hope we begin to see more premium examples of wine using alternative packaging as well - really open up that category to even more consumers. This is such a crucial culprit in wine's carbon footprint.
I also believe there has been an increasing trend towards rediscovering indigenous varieties in regions like Spain, Chile, and Italy. Lower alcohol, fresher, brighter drink-now styles will no doubt continue to compel more consumers in the next year, too, coming from a wide range of regions, not the least the Loire, Australia's Yarra Valley, and Tasmania.
I also bet a lot of bubbles will be consumed this coming year with many celebrations, restaurant reopenings, and summertime gatherings sure to inspire a thirst for sparkling again.
With so many competitions why do you want to be a judge in USA Wine Ratings?
I think it is unique and very intriguing to judge a wine on many aspects, not the least of which design, packaging, and price - key elements so many consumers use to make a buying decision.
What do you think about its judging criteria that judge wines on their quality, but also value for money and design and packaging?
Consumers make wine purchase decisions in less than eight seconds. Much of this involves a complex matrix of variety, design, expected style, art, ratings, graphics, price, shape of bottle, closure, alcohol level, etc. It's fascinating to me, really. I think about these clues all the time - what compels people to purchase anything, let alone wine which is so wrapped up in self-conscious decision-making, peer approval, and personal taste.
To assess a wine on not only quality but also its package, design, and the price is so important. And while perhaps not every competition should include these criteria, I am fascinated and delighted to partake in one that does prioritize these aspects.
Do you think this way of judging is more in tune with how professional wine buyers decide which wines to list?
I do feel the unique format for this competition taps into some of the central factors that inform buyers to purchase wine for their list or shop. Personally, when I am purchasing wine for a consumer offering, I run through this tick list in addition to understanding the winery farming/winemaking practices (the story and philosophy, so to speak) to make my final decision. Seldom do I base my choice purely on blind tasting, as so many people experience wine in different ways on the palate.
There is also a strong psychological component that can change that experience after viewing the label and the price. Different visual stimuli often bring a consumer to purchase the wine. The taste and quality inspire a return purchase.
Why would you encourage producers and distributors to enter the awards?
It truly takes a village to improve one's brand and the overall quality a product can deliver. To have one's wine tasted and analyzed by world-class experts through a lens that is sensitive to what the consumer is perceiving is invaluable. Eight seconds - that's about all you have for that decision to be made.
Where other competitions might assess a grape or region in comparison to its peers (which also breeds very valuable data), USA Wine Ratings specifically taps into the wine as it stands on the shelf and whether or not it succeeds in delivering what it promises on the label to the customer once they open and consume it. The initial sale is only half the battle. Wineries need loyalty and repeat consumption to survive as a brand.
Is judging a good opportunity to see what styles of wine are being made that can help you in your day job?
Absolutely - tasting wine through myriad lenses keeps our senses sharp, relevant, and informed. It is human nature to become complacent and not attuned to the way trends are changing and people are experiencing wine. To have the opportunity to take time to analyze wine with other professionals is such a great way to hear other opinions, open your own mind, and keep up to date with the dynamic if not subtle shifts that are constantly moving the wine industry forward.