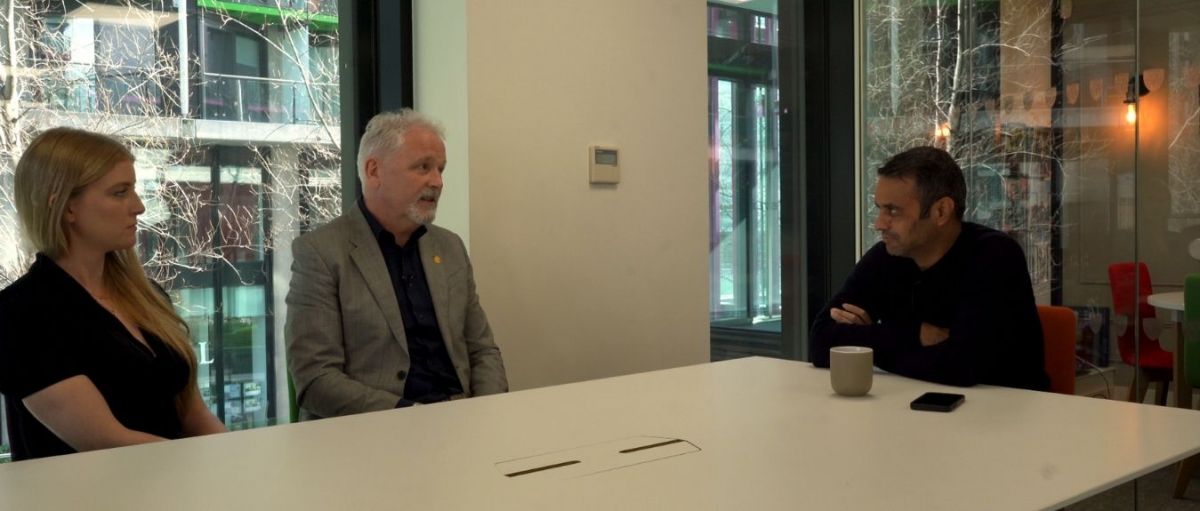 A Visit To The Institute Of Masters Of Wine Head Office
28/04/2022 The place which organizes the Master Of Wine exams is one of the finest facilities any wine enthusiast can find to learn and grow.
Sid Patel, the CEO of Beverage Trade Network and USA Ratings, recently visited the head office of the Institute Of Masters of Wine in London, where he got to opportunity to interview Adrian Garforth, Executive Director, of The Master of Wine Institue and Sarah Harrison, Head of Study Programme and Development and got amazing insights about the course and how a student gains value in terms of knowledge and people.
Why don't you give a little rundown about your journey and more about your role and what you do?
In terms of my own background, I am a master of wine, I am the executive director and have been for the last two and a half years, and prior to that, I was actually the chairman of the institute and a member of the institute's board which we called the council. I've been there for about eight years. Prior to joining the institute, I was actually the chief executive of a winery out in New Zealand. I was running that for about two and a half years based in Audrey Valley in Marlborough. So it's been a fascinating couple of years, I've certainly enjoyed every minute of it and one of the biggest fundamental activities we're engaged in is the education program, and that's why we have Sarah Harrison here who's our head of Study Program and development. Sarah's also been with us for a couple of years, and she's been really at the helm in terms of helping drive the changes that we've had to put in place to be able to respond and keep our students engaged and keep the institute very active.
Sarah, how about you? What brought you into the wine business?
I don't have a background in wine. I used to do a really similar job of teaching teachers in the UK. So I ran the exams, I ran the study program and then I saw this job which was basically the same job title, really similar responsibilities but in the wine trade and I thought that's the most exciting job I've ever seen so immediately applied and joined. I've kind of just begun my journey in the wine trade, I suppose. I've been working here for two years, but it's been challenging, I would say, over the last two years because things have been so different, and we've had to really adapt.
[[relatedPurchasesItems-44]]
So Adrian, Can you talk us through your day? What does your day look like?
Well, no two days are ever the same. It's a really fascinating role in the sense that we are fundamentally a membership organization, so we have 420 masters of wine around the world in 30 different countries with all sorts of demands and challenges, so we're engaging with them on a regular basis. We have a whole committee structure which is a process whereby MWs are able to express their opinions and influence. We have the overarching decision-making body as the council that's headed by the chair, which is currently Neil Hadley, who's based in Australia the chair is a two-year-old, so I was the chair for two years, Neil was a vice-chair when I stepped down he then assumed the role, and he's currently coming towards the end of his two-year period, and he will be replaced in September by a lady called Kathy Fansell who is an MW based in South Africa. The chair then has a board which we call a council, which is a group of 14 people. It is a number that varies, and these people are voted on by the council by the MWs. We have an annual general meeting where the chair will give feedback, and more specifically, I will talk about the detail of the activities. We get revenue from students who participate in the program, and we get revenue from our members. We pay a subscription every year, and we also get some revenue from supporters who are wine companies and are happy to be associated with and share a lot of the values and the ethos that the institute of masters of wine stands for.
Coming over to you Sara, Who according to you is a Master Of Wine?
There are two key aspects of that I would say one is that they've passed the master of one exam, which is in three parts. You've got the practical exam the theory exam and then a research paper and that's pretty difficult to do and it's a really big undertaking. In the practical exam, they have three practical papers, they're all 12 wine flights which are completely blind, and they've got 2 hours and 15 minutes to answer a lot of questions about those wines, so not just about the identification of what the wine is but how good quality is it or not and where might it be sold. After this, there are five theory papers. Those are about three hours each, give or take, where they'll have to write two or three essays in that time on different topics, so it might be the business of wine, it might be viticulture, it might be contemporary issues once they've got through all of that they'll then write a research paper usually eight to ten thousand words of an original piece of research.
Image Source: Instagram
So a master of wine is someone who's passed all of that, but really it's also someone that signed the code of conduct, so that's something which dictates how a master of wine will go about their business and the ways that they'll behave and so once all of that has happened they become a master of wine. They join the IMW as a member, and they can use MW after their name.
How do you apply for this program? Are there any prerequisites?
The first thing you've got to do is get through the admission stage. You'll have to pass an eligibility check to show that you've got all the right things in place before you even start. Whether or not you've got the right qualifications which include WSET Diploma or equivalent, you've been in the wine trade for at least three years and you are an active professional member of the wine trade. Once you've passed that check, a part of the admissions process is to write an application form that talks about your motivations, and why you want to become a master of wine. It asks you to talk about the time consideration because it's a big undertaking and then you also take an online entrance exam which consists of tasting and theory. Tasting some wines that are seen so you know what they are but you'll write a tasting note and then a theory essay as well. All of that is looked at holistically and if you get onto the program you're then in stage one that's essentially a foundation stage. At that point you're not looking to actually sit the exam, you're learning about what the MW exam is, and how you might approach the questions.
How do you maintain the passing rate with respect to the new applicants?
It depends year on year, to be honest, so we don't set targets where we would say 50% of people have to get onto the program, so it's the top 50. that's not how we do it. We try and make a decision based on whether we really think these people are actually going to be successful. For example, last year, we instituted something new where we did a check that meant people who weren't eligible for the program. They weren't even able to apply so we kind of got rid of them at the first stage so that meant last year our acceptance rate was a bit higher than normal.
How much time does it take for an individual to clear this program?
It's a pretty difficult question to answer just because it depends a bit on your background but I'll do my best. Some people might come in with a huge amount of tasting knowledge, and some people might have less, so you might have to spend more time or less. It depends a little bit but in terms of the number of years, the absolute minimum is three years so that will take you through stage one assuming you pass that first time. The maximum would be up to about 10 years, depending on which stage you pass at which point. You have a certain amount of attempts at the different stages of the exam.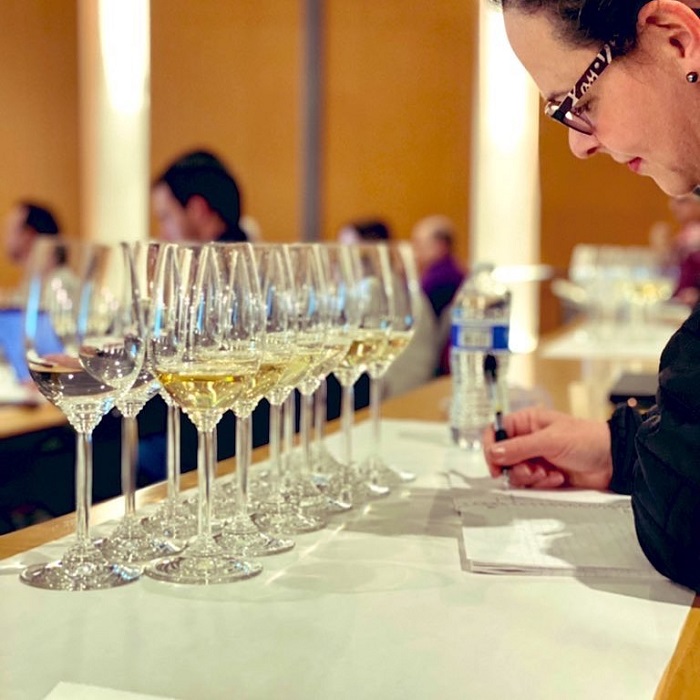 Image Source: Instagram
How did your life change after getting the MW title?
When I became an MW I was working in a large corporation which is now Diageo. I'd been there for the best part of 15 years and after becoming an MW I left Diageo to become the managing director of a publicly quoted wine business in South Africa where I was using my MW qualifications just to help try and build this business at the time. During that time being in the South African wine industry, it was a fascinating time to be there.
Did the MW tag help you to enhance your skills and build a different way of thinking?
In order to pass the program, you need a thorough understanding of every single aspect of the wine business. You're talking about every aspect of viticulture, winemaking, bottling, all the commercial aspects, and the financial aspects. All of those skills are really relevant if you're going to go into a general management role. Whenever you are talking to journalists, buyers having an MW attached to your name gives you a certain degree of credibility. It's not always a door opener, but they know you're serious about wine.
Enter your brands now and get in front of USA's top buyers. Get your brands rated by Quality, Value and Package.