15 Minutes With Regal Wine Imports
21/01/2021 Today, we sit with Steve Kelley, NY Sales Manager at Regal Wine Imports, as he talks to us about how importers and distributors can build up their sales post lockdown.
The United States is known to have the most important drinking cultures across the globe. The drinking culture there is vast, and not only that, but the US is also home to some of the biggest wine importers and distributors. During the lockdown period, things had definitely gotten bad for importers and distributors. Not a lot of restaurants and bars were buying wine, and neither were retailers going premium. However, things are definitely changing. As bars and restaurants open up, importers and distributors in New York are seeing a different spectrum altogether. Demands are changing, consumer habits are changing, and everything is taking a turn. For importers and distributors, it's important to know how to turn the tables and fit into the new normal.
In our chat with Steve Kelley, NY Sales Manager at Regal Wine Imports, he talks about how the lockdown affected Regal Wine Imports, how demand is changing, and how importers and distributors can delve into the current trends and demands.
1. Could you tell us a little bit about how the lockdown/closure of bars and restaurants affected Regal Wine Imports earlier
Regal is a national importer and a distributor in 4 states (NY, NJ, PA, DE). As such, the on-premise share of business varies dramatically in each state. When the lockdown hit mid-March, Regal NYS (my division) was most negatively impacted, with 40% of our business instantly vanishing, and so many buyer friends and operators thrown into the abyss. We spent the first few weeks trying to get a handle on how and what our restaurant friends were doing, and where we could support them. No one was prepared for the immediate explosion of increased retail business; like many of our peers, we saw volumes in the following weeks that outpaced even some of our best OND weeks. Three of the newer members of our 35 person sales team were furloughed, the ones whose territories were most affected by the loss of the on-premise. Fortunately, the huge uptick in retail business has allowed us to keep moving forward and providing support for all of our employees.
2. With bars and restaurants opening up, what does the demand look like right now? What are they buying from you?
The bulk of our on-premise business is in NYC, and we have already doubled sales in 10 days of outdoor dining versus all the weeks since the shutdown. This first week of July has seen a whole new set of accounts ordering for the first time since the shutdown. So far, we're seeing mostly value wines, but with a steadily growing # of orders of premium wine (especially this week and last week). Bag in box for retail was the standout, and cans are gaining ground in the on premise with all the outdoor and to-go business (fingers crossed that Albany extends this lifeline to restaurants beyond the current 30-day deadline; we've all been signing petitions and sending letters to Albany in the hopes that common sense reigns).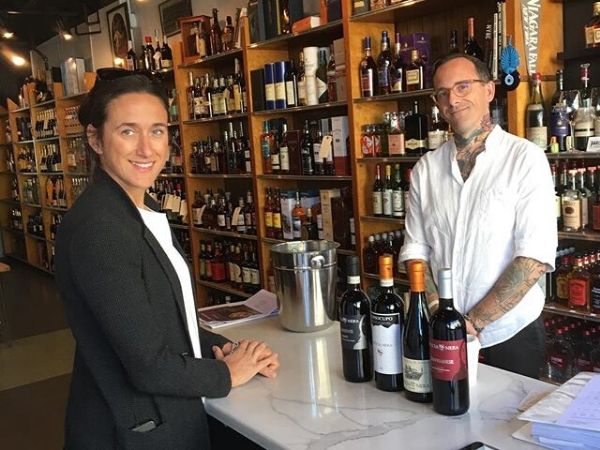 3. Even with bars and restaurants opening up, it's still tough for importers and distributors to get back up to their previous sales - what are some of the things you're doing to make sure your sales are up to the mark?
Again, because of the strong support of our retail business, I am fortunate that my primary mission is ensuring the well-being of my team, and to provide as much support as we can to our restaurant partners, as they start to come on line. We're following their lead, as to needs, pace, and making sure our offer to them is relevant and has value, whatever that may be. Concretely, we've worked down pricing to best deal on one case on many items; we have expanded our already liberal sampling policy so the reps can help our buyers make informed decisions on items they may have never explored before the pandemic (i.e. value wines, cans, BIBs that have been such a boon, are new to some higher-end, boutique handsell shops; and some are just looking to add more of the same from lesser known wineries).
4. What do you think is the next big trend in the alcohol bev industry? What are people going to be drinking more of as the time goes by?
-Homemade cocktails and spritzes are here to stay. Cans will continue their meteoric rise (both interesting wines and RTD cocktails). And we've already expanded our BIB offer to meet the demand.
5. How long do you think it will take for businesses, especially importers and distributors to go back up to how they were pre-pandemic?
I wouldn't pretend to know for sure, given the x-factors that need answering right now in NYC especially: rent relief, return to indoor dining (and the public's taste for it), and return to 100% capacity. Like a lot of the operators I've been speaking to, the lack of an effective vaccine is becoming a deciding factor on when they think they can put the pedal to the metal. So, we've got a long road ahead of us, and "normal" isn't happening in 2020, but there a lot of very positive signs with the start of each new "phase". I'll know more once NYC starts up the indoor dining.1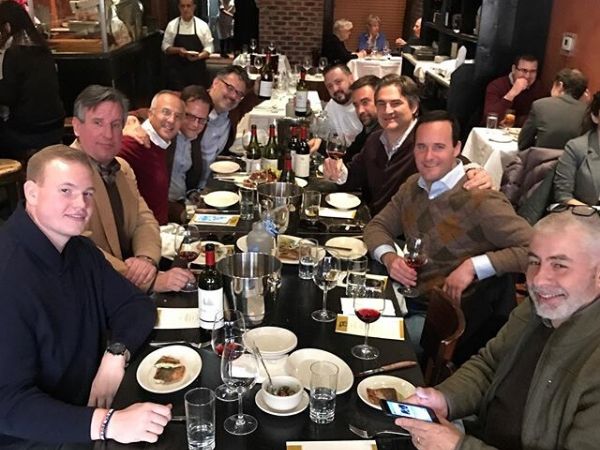 6. And lastly Steve, what are you drinking right now?
There have been a lot of quarantine-friendly gin drinks and spritzes, but right now it's a chilled Sabate i Coca 2014 Mosset Corpinnat (former DO Cava), leftover from last week's team video chat with owner/winemaker Marcel Sabate in Spain.
A little bit about Steve...
From the Finger Lakes, Steve lived a couple years in Grenoble, France for his major (took a cooking course for the first time over there; and unknowingly picked an 82 Margaux as one of his going away bottles at a dinner that his host family prepared for him). Kelley started on the food side, cooking for a season after college in Sag Harbor, did culinary demos for Williams-Sonoma in NYC, then worked as a placement director for French Culinary Institute (now ICC) and ICE for 10 years, before his first full-time wine rep job at Village Wine Imports, which at that time, was a start-up. Kelley then moved to Baron Francois as a rep, where he moved up to sales manager.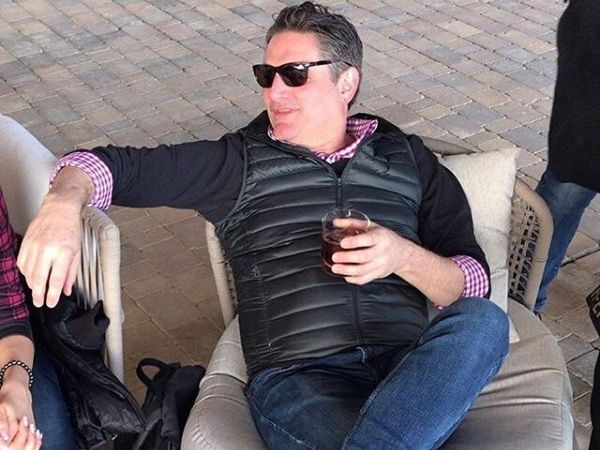 Lauber hired him as a manager the year they were purchased by Southern; moved up to Director of Sales for NYC before trying out the supplier side for 4 years (2 years as National Portfolio Director for Domaines Barons de Rothschild/Lafite; 2 years as Natl French Portfolio Director and Southeast Regional Manager in Miami for Domaine Select). He then came back for 3 more years in his old position of DOS On Premise NYC at Lauber, and finally to managing NYS for Regal Wine Imports four years ago.