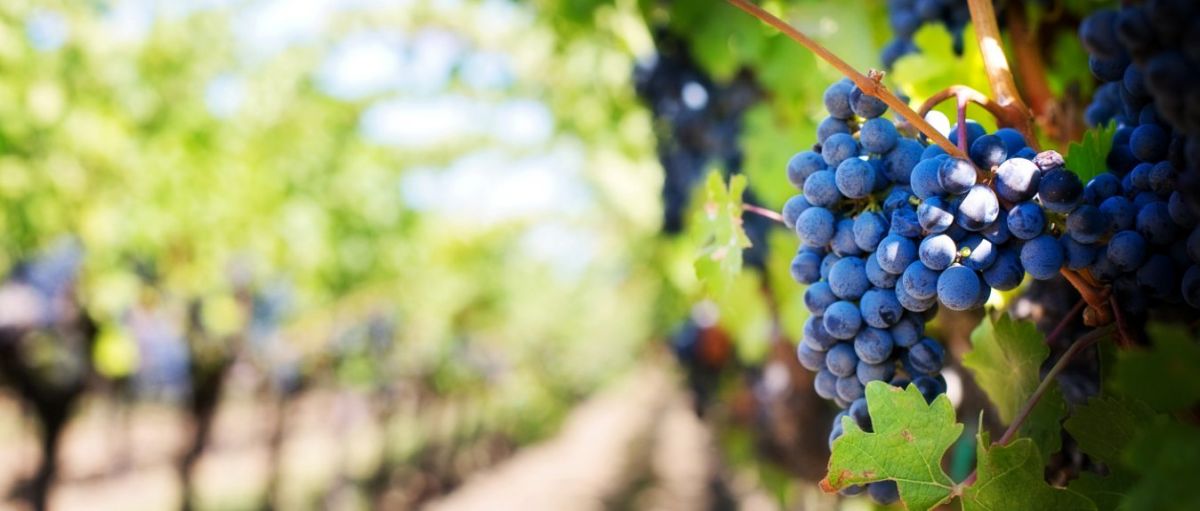 Wines of California: A Brief Guide
26/12/2018 With over 2,000 wineries and over 60,000 wines, Californian wines have surged to the top at the global level
As the leading wine region of the United States, California has always played an important role in the development of the U.S. wine industry. Ever since the first winery was founded in Napa back in 1854, California winemakers have led the way. Over the next century, California producers became so popular that they now account for nearly 90 percent of all U.S. wine production. Moreover, after the famous 1976 Judgment of Paris, California wines skyrocketed to fame on a global basis, with the wine regions of Napa and Sonoma becoming synonymous with the very best red and white wines in the world.
Today, there are over 2,000 different wineries in California and over 60,000 different wines produced, once you take into account the different single-vineyard wines and different varieties produced by every winery. Napa and Sonoma remain the two most famous wine regions in California, but over the past two decades, there has been growing interest in many of the wine regions extending from San Francisco Bay down to the border with Mexico.
Major California wine regions
As a result, California has become one of the most interesting, unique and diverse wine regions in the world. California has over 525,000 acres of vineyards and more than 100 American Viticultural Areas (AVAs), each with its own soil, microclimate, and terroir. Broadly speaking, California can be divided into four large wine regions:
North Coast
Central Coast
South Coast
Central Valley
The most important of these is the North Coast, which extends north of San Francisco Bay and includes Napa and Sonoma (as well as the smaller AVAs nested inside them), as well as Mendocino and Lake County. When people refer to the "wines of California," this is the region that they usually have in mind.
The largest wine region, though, is actually the Central Coast, which includes the areas south and west of San Francisco Bay, all the way down to Santa Barbara. The Central Coast accounts for 75 percent of all wine production in the state. By way of comparison, Napa only accounts for less than 5 percent of all wine produced in California. At one time, the Central Coast was primarily thought of as the home of California's bulk and jug wine production. However, over the past two decades, a number of prominent Central Coast AVAs are now considered to be some of the most exciting and dynamic areas of California wine production. These include the Santa Cruz Mountains AVA, Paso Robles AVA and Santa Ynez Valley.
At one time, San Francisco stood alone as the largest California city with a vibrant nearby wine industry. However, the South Coast region has helped to boost the fame and reputation of Los Angeles area wineries. The South Coast officially includes all the coastal regions of Los Angeles all the way down to the border with Mexico.
Types of California wine
There are now more than 100 grape varieties grown in California, including a mix of the most popular French, Italian and Spanish grapes. Moreover, California wineries now produce all types of wine, including sparkling, dessert and fortified wines. The primary focus, however, is on the "noble" grape varieties, including Cabernet Sauvignon, Merlot, Syrah, Pinot Noir, Chardonnay, Sauvignon Blanc and Riesling. In addition, other popular grape varieties include Zinfandel, Petite Syrah, Grenache, Mourvedre, Malbec, Cabernet Franc, Roussanne, Marsanne, Nebbiolo and Sangiovese.
Given that most wine drinkers think of Napa first when they think about California wines, it is interesting to look at the composition of vineyards, grape varieties and wines from Napa. By far, the standout grape is Cabernet Sauvignon, which accounts for nearly 20,000 acres planted. A distant second is Chardonnay, which accounts for nearly 7,000 acres planted. Other grape varieties in the Top 5 include Merlot (5,000 acres), Pinot Noir (3,000) and Sauvignon Blanc (3,000). Zinfandel, Syrah and Cabernet Franc are important as well.
On a statewide basis, Cabernet Sauvignon and Chardonnay are the two most important grape varieties. Out of the total 525,000 acres planted in California, nearly 95,000 are dedicated to Chardonnay and 80,000 are dedicated to Cabernet Sauvignon. Interestingly, nearly one-quarter (25%) of all vineyards in the Golden State are dedicated to organic, biodynamic and sustainable winemaking practices.
The California style
Ever since the 1976 Judgment of Paris, in which a Cabernet Sauvignon from Stags' Leap Winery and a Chardonnay from Chateau Montelena defeated wines from Bordeaux and Burgundy, there has been much debate in the wine industry about the unique California style. Most critics agree it all starts with very fruit-forward wines that make extensive use of the optimal growing conditions with California to pick very ripe fruit. This leads to wines that are very lush and rich. In contrast, Old World wines from Bordeaux tend to be earthier with more minerality.
For the past 30 years, California winemakers have also been largely influenced by the famous and powerful wine critic Robert Parker, who championed California wines and worked behind the scenes to encourage winemakers to adopt a certain style. Parker was a fan of single vineyard wines, using new oak for ageing, and creating wines with ripe, bold styles. In the 1990's, the term "Cult Wine" was born and was used to refer to low-production California wines with a higher Robert Parker rating that sold on the wine secondary market for a much higher price than if sourced directly from the winery. Today, the most popular California cult wines include Screaming Eagle, Harlan, Sine Qua Non and Marcassin.
While the domestic U.S. market remains the primary market for California wines, California producers are now very active on the global market. In 2017, for example, nearly 50 million cases of U.S. wines were exported abroad, at a total value of $1.62 billion. California winemakers accounted for more than 90 percent of this total volume.
Sampling California wines
Until the 1980's, the primary emphasis within California was on the Bordeaux varietals (especially Cabernet Sauvignon) and Chardonnay. But today, for anyone looking to sample the very best in California wines, there are so many more options, including Pinot Noir (which became famous after the Hollywood film "Sideways"). Some of the best experimentation is being done with Syrah, Viognier Sangiovese and Pinot Grigio. Perhaps the best advice is to sample the very best Cabernets and Chardonnays of Napa and Sonoma, and then begin to try other wines being produced in these two world-famous wine regions. From there, it's time to move on to the more prominent Central and South Coast AVAs, in order to sample the full range of great California wines.
Some Related Articles You May Like
Enter your brands now and get in front of USA's top buyers. Get your brands rated by Quality, Value and Package. The submission deadline is June 30.