Wine Festivals To Look Out For In 2022: The Best And Upcoming
13/06/2022 Calling all wine lovers to consider visiting these wine festivals if you love to sip gourmet wine while enjoying the breathtaking venues.
Wine festivals are plentiful, with one in practically every wine area in the world. Wine festivals are always linked to local traditions, music, food, and, of course, wine in some way or another. A festival could be dedicated to local wineries, one or more unique wines produced in the area, a specific grape type, or indigenous grapes, or it could be a large festival displaying all of a region's or country's wine production.
Wine festivals, whether large or small, are always enjoyable for wine lovers and producers. So, mark these important and intriguing festival dates on your calendar.
Food and Wine Classic
-Location: Aspen, Colorado
-Date: 17-19 June 2022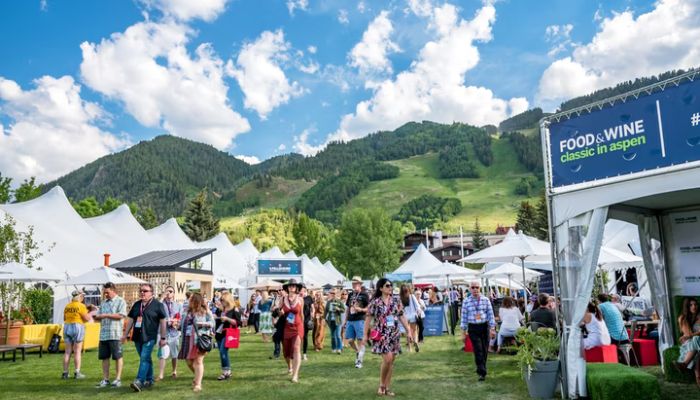 Source: Bizbash
The Aspen Food & Wine Classic festival is a fantastic opportunity to sample wonderful wines while taking in the stunning scenery of the Rocky Mountains. Throughout the festival's three days, you'll be able to taste wines and spirits, participate in cooking workshops and demos, and sign up for seminars led by seasoned winemakers.
Bordeaux Wine Festival
-Location: Bordeaux, France
-Date: 23-26 June 2022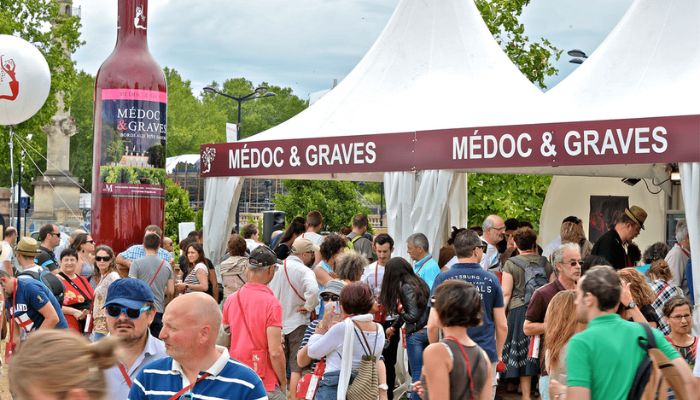 Source: RumaSingh
Planning ahead for a trip to the renowned Bordeaux Wine Festival is a fantastic idea. Wine lovers can immerse themselves in the magnificent vineyards that produce some of the world's most distinguished wines. If you purchase a wine tasting pass before June 14th, you will receive one glass of wine and 13 5ml tastings in the pavilions for only 16 euros.
You will also get the opportunity to wander through the ancient streets of Bordeaux, where a two-kilometer sampling route will run beside the Garonne River. The fact that the famed Bordeaux and Aquitaine areas produce over 80 different outstanding wine appellations speaks for itself.
[[relatedPurchasesItems-44]]
To make the experience even more worthwhile, beginning at 23h, every visitor will be enthralled by projected pictures and resonant sounds depicting the amazing wine world above the 18th century Palais de la Bourse.
Good Food and Wine Show
-Location: Sydney, Australia
-Date: 24-26 June 2022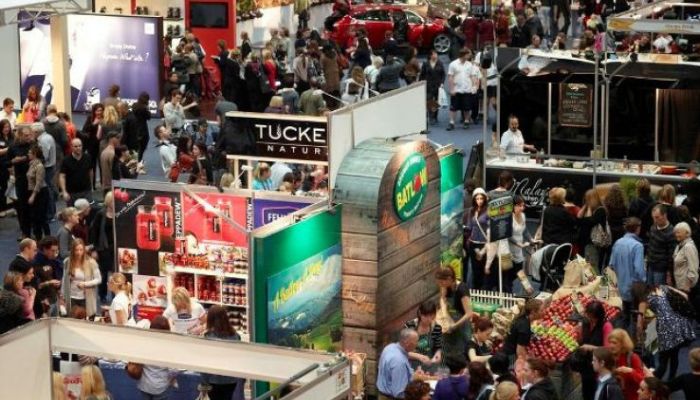 Source: HelloTravel
The Good Food & Wine Show, held in Sydney's gorgeous and sunny city, is the ideal destination for food and wine enthusiasts to spend a day. Walk through the stalls to taste wines from hundreds of wineries, talk with winemakers, and learn more about their work. Pair your wines with delectable food prepared by experienced chefs, pick up some delectable cheese, and participate in fun cooking and tasting classes.
Israeli Wine Festival
-Location: Jerusalem, Israel
-Date: 17 July 2022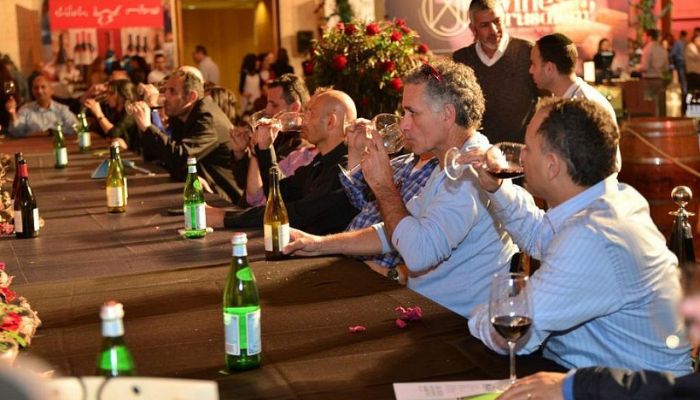 Source: TimesofIsrael
The Israeli Wine Festival takes place at the Israel Museum in Jerusalem, which is a wonderful city. The festival is one of Jerusalem's most popular summer events, providing visitors with the opportunity to taste a broad selection of high-quality Israeli wines and cheeses. While you're exploring Israel's flavors, jazz music and open-air concerts will keep you company.
California Wine Festival
-Location: Santa Barbara, California
-Date: 15-16 July 2022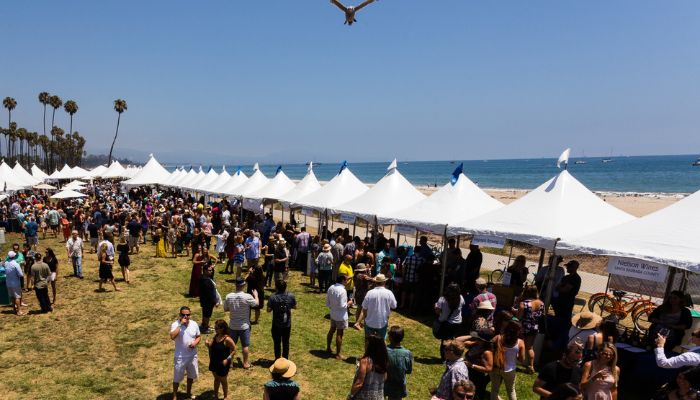 Source: Santabarbaraca
The California Wine Festival organizes a number of wine festivals across the state. The sun-drenched city of Santa Barbara will host the third event of 2022. At one of these festivals, taste California's greatest vintages, gourmet meals, and appetizers, dance to live music, and have an unforgettable experience under the Californian sun.
Rheingau Wine Festival
-Location: Wiesbaden, Germany
-Date: 12-21 August 2022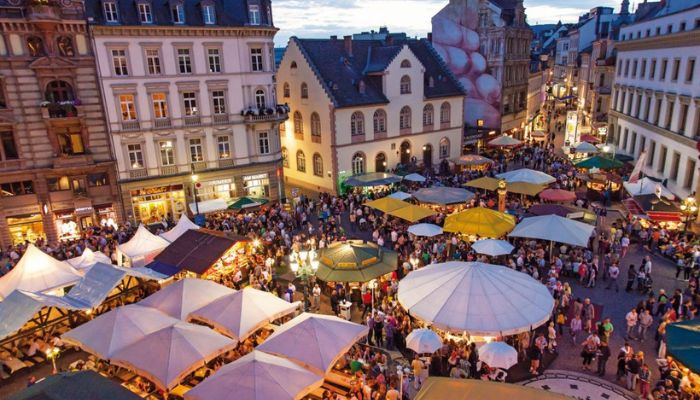 Source: WinesofEurope
Every year, the Rheingau Wine Festival is held in Wiesbaden. The festival's main goal is to introduce tourists to the Rheingau wine region's exquisite still and sparkling wines. In addition to the local wines, visitors can enjoy local food and delicacies to match the wines. The casual atmosphere of the festival is enhanced by the gorgeous residences and historic centre of Wiesbaden.
Stuttgart Wine Festival
-Location: Stuttgart, Germany
-Date: 24 August-4 September 2022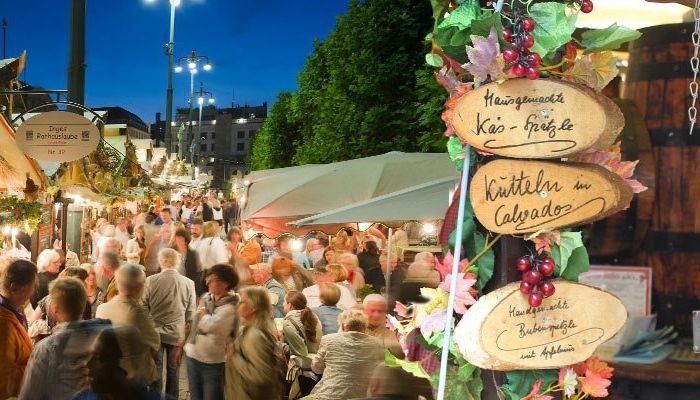 Source: Pelerinages.de
Germany has over 1,250 wine festivals, and it is well known that Germans enjoy attending loud celebrations, especially when they are conducted in public. They are also experts in beer, and Germany is just behind some of the world's leading wine-producing countries.
There is no doubt that this wine festival will provide you with an incredible atmosphere, the opportunity to taste many wonderful wines, and a large number of guests from all over the world. It's held outside, and the weather is perfect because it's near the end of August. It's neither too cold nor too hot, but the first sip of wine will warm your body and soul.
You will get the opportunity to taste around 250 locally produced wines of various varieties, and when you combine some of them with delectable German cuisine, Stuttgart will become a permanent fixture on your trip itinerary.
Dürkheimer Wurstmarkt
-Location: Bad Dürkheim, Germany
-Date: 9-13 and 16-19 September 2022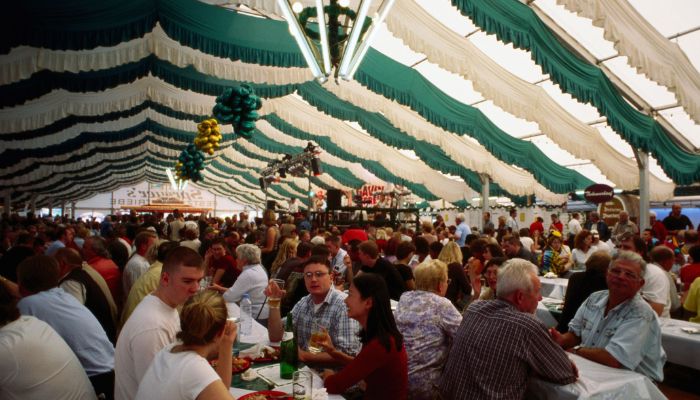 Source: TripSavvy
Wine is the star of the show at the Dürkheimer Wurstmarkt, where visitors can taste wines produced by local wineries from the Pfalz wine area in various locations across Bad Dürkheim. There are three large Wurstmarkt tents where visitors can enjoy live music and entertainment.
Regional culinary specialties and wine from all around Germany, as well as local wines, are provided in all tents. The Dürkheimer Wurstmarkt is regarded as the world's largest wine festival!
San Mateo Festival- Rioja Wine Harvest Festivity
-Location: Logrono, Spain
-Date: 21-25 September 2022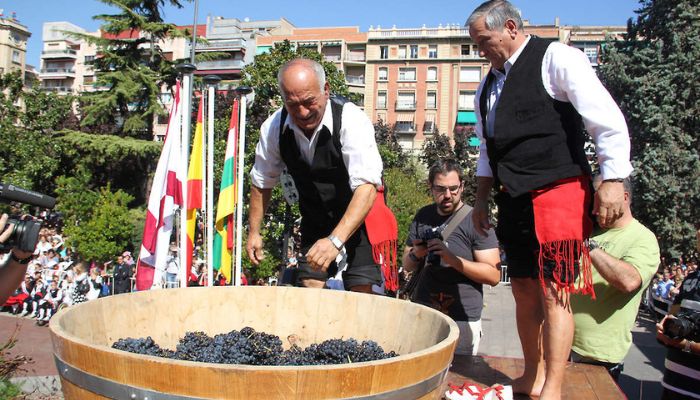 Source: AuthenticJourneys
The San Mateo Wine Festival is a fantastic place to come after your summer vacation in Spain to round off your trip on a high note. It's part of the "Fiestas de San Mateo," which has been going on since the 12th century. Parades, music, gastronomic events, and stomping grapes, which are one of the oldest traditions, are among the festival's typical activities.
Since this town held an important point in history that helped it become one of the major hubs of commerce, you will enjoy an experience packed with tasting beautiful wines and a feeling of an energizing atmosphere.
Bardolino Wine Festival
-Location: Bardolino, VR, Italy
-Date: 1-4 October 2022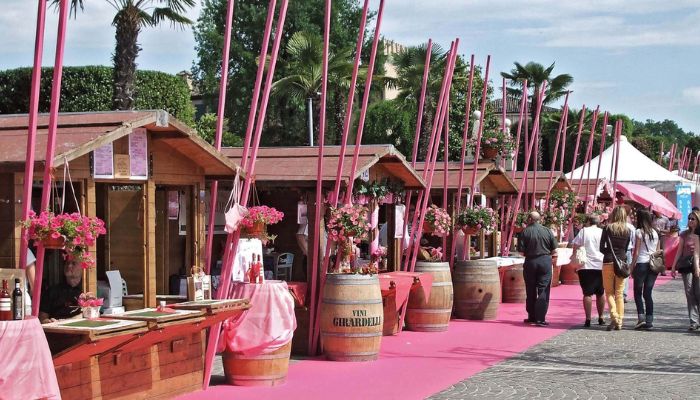 Source: campagnola
Almost everything you see in Italy has a fascinating narrative about its history, and wandering through its towns gives you exhilarating thrills. The same can be said for Bardolino, a little hamlet in the Veneto area about 130 kilometers west of Venice that hosts the prestigious Bardolino Wine Festival. This location also allows you to tour Venice while you're there, but first, you must enjoy a lovely taste of the festival's wines.
It was founded in 1929 with the name "Festa dell'Uva e del Vino" to commemorate the harvest and wine. The combination of food and beverage, music, colors, displays, and local handicrafts are two of the primary reasons to visit this wine festival. But, of course, the second and most important reason is the wine you will drink while visiting this warm and inviting location.
South Coast Food and Wine Festival
-Location: Huskisson, Australia
-Date: 14-15 October 2022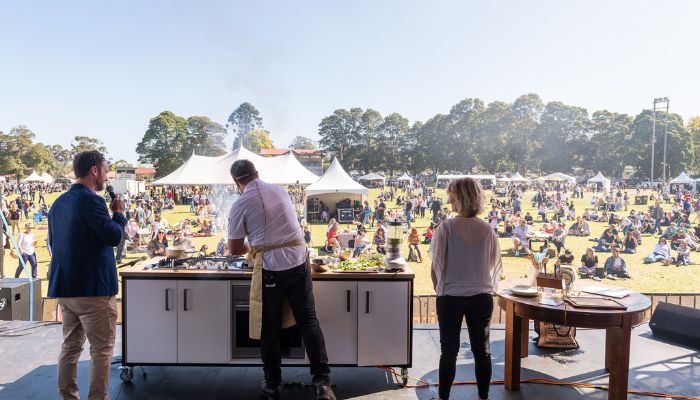 Source: South Coast Food & Wine Festival
The South Coast Food and Wine Festival, which will be held on one of Jervis Bay's beautiful White Sands Beaches, will be the perfect occasion to experience award-winning cuisine, fine wines, and more while enjoying the Jervis Bay beach lifestyle. If you've never visited Jervis Bay, now is the time to go and explore, engage in, and immerse yourself in the coastal way of life.
Toast Martinborough
-Location: Martinborough, New Zealand
-Date: 20 November 2022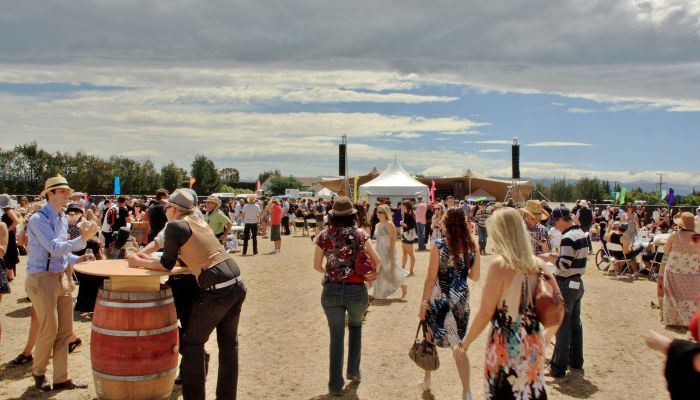 Source: Wikimedia
Toast Martinborough is held in the lovely community of Martinborough, 65 kilometers from Wellington, in the Wairarapa wine region. Once you have your ticket, board a bus and begin seeing the participating wineries. Dress up and share a photo with the hashtag #fashionfindsinthevines to be eligible for the Supreme Style Award!
Article by Ananya Bhattacharjee, Beverage Trade Network
Enter your brands now and get in front of USA's top buyers. Get your brands rated by Quality, Value and Package.