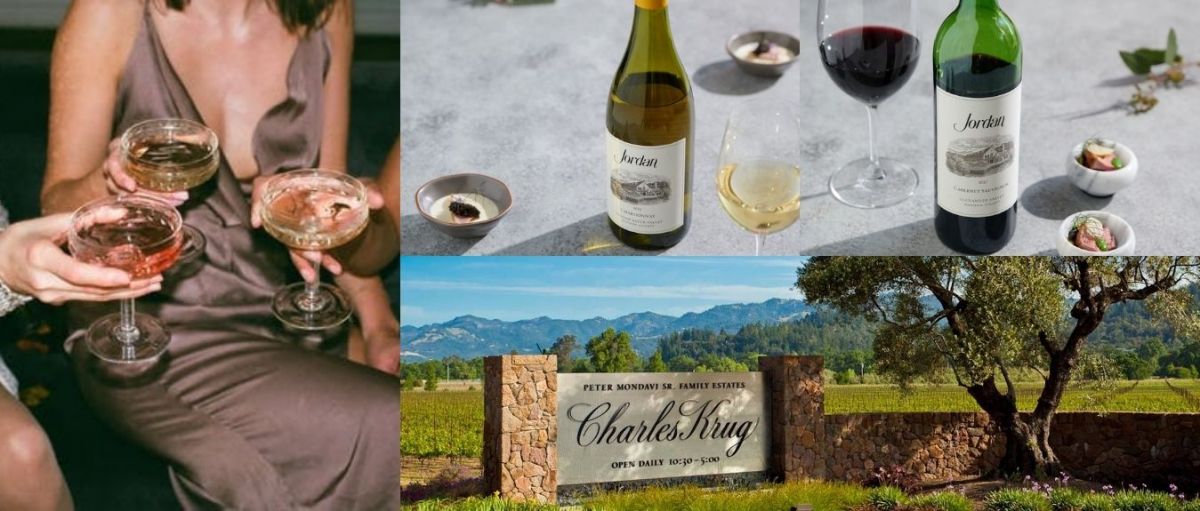 Wine Brands That Are Doing An Amazing Job on Instagram
27/10/2021 What You Can Learn From Them and How To Tell Your Winery's Instagram Story
Wine brands have stories to tell that are going untold. Learning to weave your signature story through everything you do, from your wine production and winery design, through your carefully crafted wines, to your labels and marketing materials, events, charitable causes, and social media campaigns, with an eye on consistency, will set your brand apart in a field of tens of thousands of competitors.
[[relatedPurchasesItems-27]]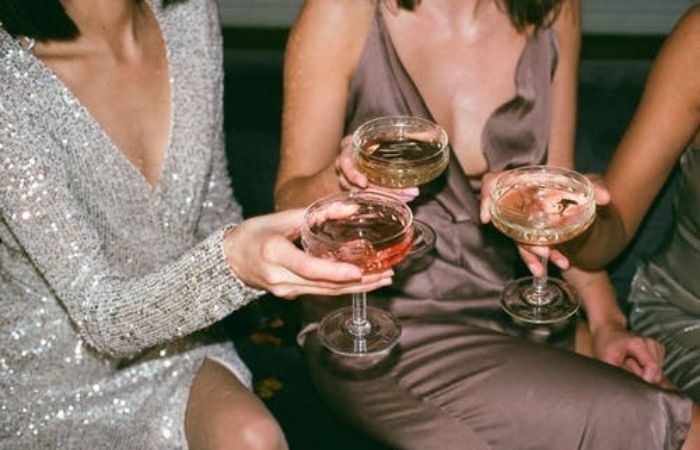 Stories sell!
Social media has become one of the most powerful marketing and public relations tools wine brands can wield. Image posting coupled with anecdotes and hashtags, when done consistently, will bring followers that may convert into customers. Wine brands in the know are harnessing the power of Instagram, in particular, to tell engaging stories about their vineyards, vignerons, winemakers, history, future, events, activities, passion projects, and guest accommodations. Find out how and why wineries are using Instagram, Instagram Stories, and IGTV, to tell their stories, engage with their followers, and increase their visibility and reputation with wine consumers and enotourists around the world.
Why Instagram Works
1. Stories and logos are positioned at the top of your follower's pages. We are trained to read the top of a page first. Posting more Instagram stories keeps you in the top position for your followers.
2. Stories are more interesting than posts because they can be single photos, a series of photos, a photo collage, or micro-movie reels.
3. Stories reveal an authentic side of your brand. Stories show the unadulterated side of your business and brand, making them more relatable to your followers and customers.
4. By using Stories, your wine brand will receive "free advertising" on each followers page for 24 hours
5. Add text and music to your story images to share messages and engage more thoroughly.
6. Stories can be a call to action. Your Instagram page can be directly linked to all of your press, activities, blogs, podcasts, websites, and sales pages using a Link Tree.
7. Take advantage of Instagram Live Stories for interviews, demonstrations, seminars, contests, and roundtables.
8. Instagram Post photographs can be highly-produced glossy representations of your brand, curated with specific goals in mind.
Ways to Entice
Engage with your followers and customers several times a week. Consistency is the key to Instagram success. By making Instagram Stories a regular and frequent part of your Instagram strategy, you will gain followers, loyalty, and hopefully, customers.
Instagram is filled with gorgeous images of food and beverages from all over the world. It is a unique and accessible way to delve into culture and cuisine. Food and wine lovers comb through Instagram for constant inspiration. Become their inspiration through your Stories and Posts
Create Instagram-only promotions for your followers to convert them to customers.
Be light, be honest, be fun, show mishaps, be funny, be quick, and be real.
Use targeted #hashtags and research SEO before posting but don't get bogged down in it.
Celebrate anniversaries, birthdays, holidays, and successes with Instagram Stories. Your followers and customers will feel like part of your family, and they are.
Display your hardships and challenges. Everyone knows what it is like to fall or to fail. Bring your followers and customers on your journey with you.
Posting and reposting user-generated content is a strategic way to increase your follower's engagement with your social media and your brand. It not only makes them feel recognized and important, but it also establishes reciprocal loyalty. Instagram boasts the highest interactive engagement of all social media channels.
Emulate The Most Instagrammable Wines & Wine Brands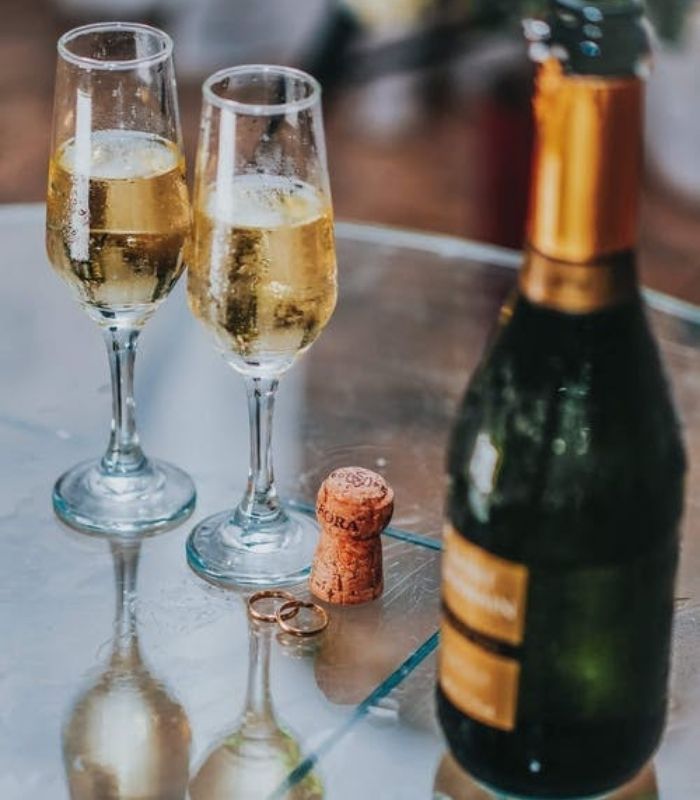 #Champagne is incredibly successful on Instagram with the food & wine, luxury, and the affluent traveler sets. Champagne has a mystique that lends itself to Instagram and Instagram Stories. Due to carefully constructed marketing and business strategies put in place in the 1800s, Champagne represents romance, luxury, and unattainable wealth to many. Champagne houses like Perrier Jouët (144K followers), Veuve Clicquot (279K followers), Bollinger (153K followers), Krug (203K followers), and Taittinger (121K followers), have blossomed along with Instagram.
Instagram's gloss and glitter, its curated content, and its visual foundation make it the perfect platform to perpetuate Champagne's mysteriously delicious appeal. Browse the main #champagne hashtag and enter the world of the rich and famous lounging on yachts in the gorgeous company, beautiful brides elegantly sipping flutes of fizz, sun-soaked châteaus, and vineyards, and exclusive parties in unattainable locales like Monte Carlo and the Maldives. Champagne, and its individual houses, are selling a story of elite indulgence. On the other hand, you will find sports figures, celebrities, and regular people shaking and spraying bottles of champagne in gleeful celebrations.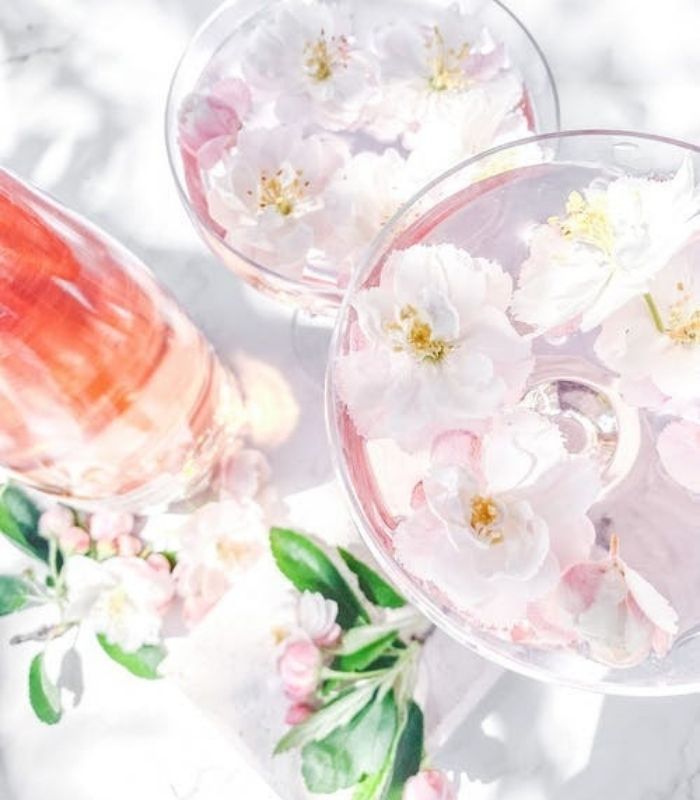 One of the most successful Instagram wine brand stories comes from Colorado. The Storm Cellar winery and vineyards, in the West Elks AVA, in Paonia, Colorado, is one of the highest elevation vineyards and wineries in North America. Relatively new to the scene, they produce outstanding white and rosé wines in an inhospitable climate with a short and often volatile growing season. Every moment of their joy-filled and heart-wrenching story has been shared on Instagram and Instagram Stories. Every disappointment, every event, even every new addition to The Storm Cellar family (chickens and puppies) receives Instagram attention.
The Storm Cellar has lost vines to frost and phylloxera. They have endured crippling pandemic-related shutdowns, and they have been required to pivot often as a new business. Yet, in its first few years, this tiny winery has landed on the cover of the Wall Street Journal's Lifestyle section, in Wine Spectator, twice, in Food & Wine Magazine, Spoke & Blossom Magazine, 5280 Magazine, and in a national John Deere commercial. Their small production wines have been awarded multiple gold and silver medals from competitions all over the country. They have even poured their wines at the James Beard Awards dinner. With just over 3000 business followers and more than 10,000 personal followers, The Storm Cellar is a massive Instagram success story.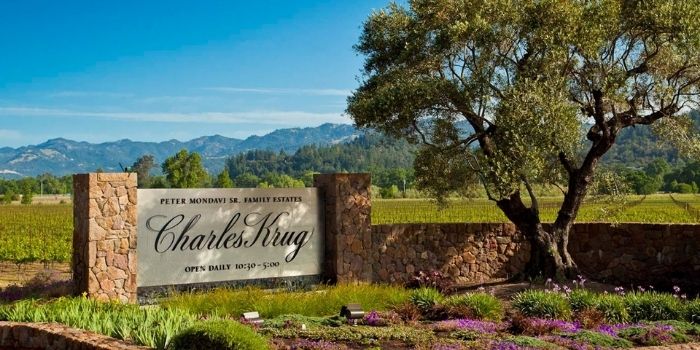 (Image courtesy of charleskrug.com)
Napa's oldest winery, Charles Krug, est. 1861 in St. Helena, California, fully embraces the newest social media technologies to tell their legendary story. With more than 30K followers, Charles Krug presents a sleek aesthetic on their Instagram page. Their #ExperienceMatters hashtag says it all. Their page and their stories are filled with people having the time of their lives at their winery and in their vineyards. Charles Krug has ample reels and their own IGTV channel. Charles Krug's Instagram Posts and Stories present the ultimate in wine country lifestyle and vacation imagery. Followers convert to customers just to be a part of their story.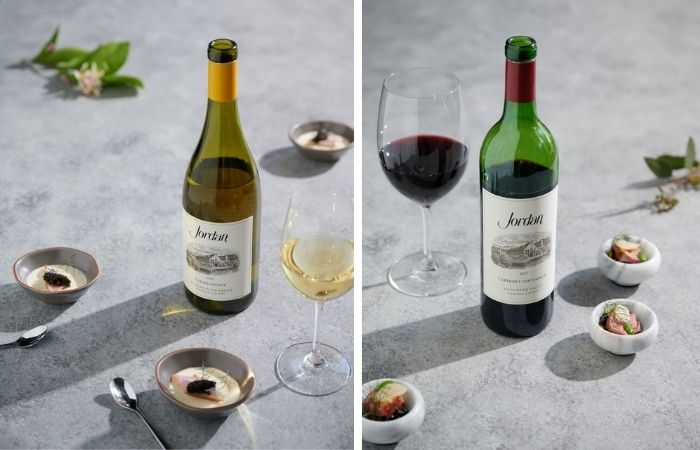 (Images courtesy of jordanwinery.com)
Jordan Winery in Sonoma, California, has more than 59K followers, largely impart to their own IGTV channel and prolific storytelling strategy. Jordan makes an effort to intersperse staffers, workers, winemakers, customers, and tourists, alongside gorgeous, bucolic landscapes filled with animals and covered in lush foliage. You will find family members preparing picnics in the kitchen and workers harvesting grapes. Calls to action for charities are common, and Rosie Jordan, the family dog makes pitches to raise awareness and funds for dogs in need.
Viewers and followers get the sense that Jordan is focused more on family and friends than business, and they feel like one of the family. Jordan uses very few bottle shots or poured glasses of wine in their campaigns. Focusing on people makes Jordan relatable and highly successful.
Instagram, Instagram Stories, and even IGTV are easy, free, and fun ways to tell the story of your winery, vineyards, history, family, passion, causes, and your wine brand. Studies show that 91 percent of consumers turn to social media for inspiration, information, advice, and reviews. If you aren't maximizing your social media presence, especially on Instagram, you are missing out on one of the best publicity opportunities available today.
Article Written by: Simone FM Spinner
Enter your brands now and get in front of USA's top buyers. Get your brands rated by Quality, Value and Package. The submission deadline is June 30.