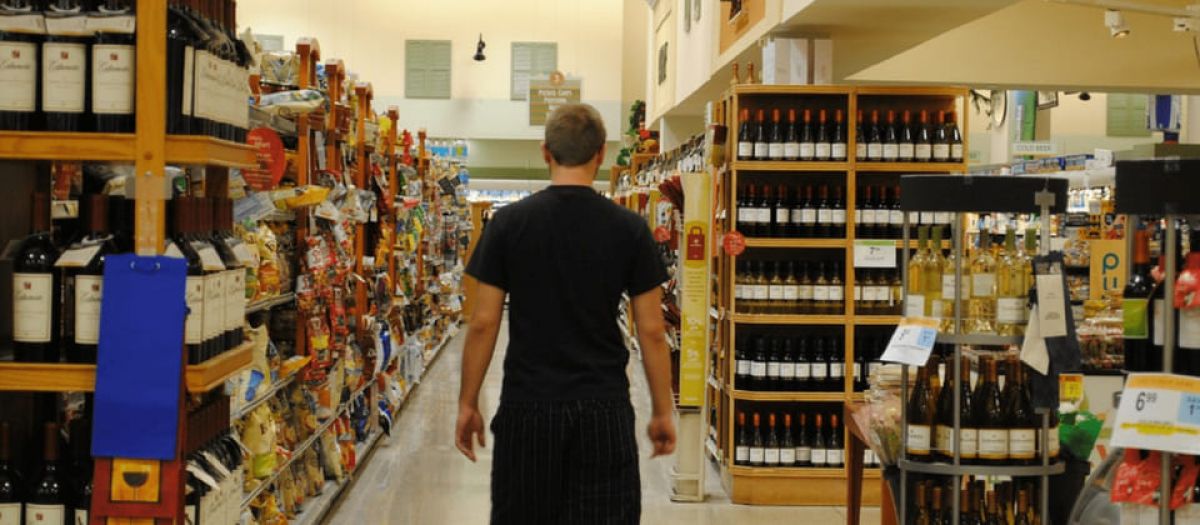 What Does a Retail Wine Buyer Actually Do?
10/02/2018 While retail wine buyers create and utilize their own strategic methods, there are some key components that buyers are to consider if they want to be successful.
Picture this scene – it's 11:30 am on a Tuesday; a wine sales rep calls requesting a last-minute tasting appointment for this afternoon; another wine rep and her Italian supplier are in the middle of conducting a tasting lineup of eight different wines from Alto Adige; there is yet another wine rep waiting outside for his turn to show you another nine wines; a delivery of ten cases arrives at the front door – this deliveryman is new and has not yet learned that he is to bring the cases to the back entrance of the shop; and all the while a young couple is seeking recommendations for their dinner party tonight. This chaotic scene is just one example of a typical morning for Carl Davidson and Adam Armstrong of Vino! – a beloved wine shop in Oakland, California.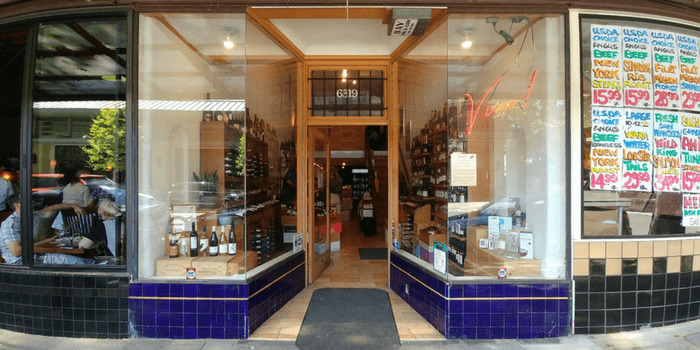 While the job title of "Wine Buyer" for a retail shop may sound like a glamorous gig where people line up around the block waiting to bring you gifts of fine wine from all over the world – the reality can be quite the contrary. Being a retail wine buyer involves a rather complex system of sourcing, stocking, and selling wine – all of which must be done with a meticulous organization in order to maintain a prosperous business. And while every retail buyer must create and utilize their own strategic methods, there are some common, and very key, components that buyers are to consider if they want to be successful at their job.
Organization
With so many factors going on behind the scenes of a retail shop, as a wine buyer, it is crucial to be highly organized. In a perfect world, most buyers would probably love to accept every tasting appointment and bring in every wine they fall in love with. But, unfortunately, time for tastings is not limitless – nor is the shelf space on which to showcase the wines. Buyers must be mindful at all times of what their current stock is – both on and off the shelf – because the problem is not finding good wine. For Davidson and Armstrong, the real challenge is the overabundance of amazing wine.
"We kiss a lot of frogs," said Davidson in explaining how much time he and Armstrong allocate for tasting new wines. On an average day, the duo aims for no more than 6–7 appointments as they balance out tasting wine while simultaneously selling wine to customers. And as a retail buying team, no matter how much they both may enjoy a wine, they must make knowledgeable assessments of which categories they already carry and which wines they could use more of – whether that be in the present or near future.
Mastering the Balance of Quality and Price
Another fundamental component of wine buying is to balance the quality of a wine selection with the marked retail pricing. As the consumer market for wine continues to evolve from a high-end collectors' fantasy to everyday drinking wines to enjoy with friends, it behoves retail buyers to stay informed on current pricing trends. Additionally, they also must abide by the trends of their local customer base.
According to Davidson, the sweet spot for Vino! customers are under $30 – even more so under $20. At this price level, their customers feel comfortable with trying new things. And as a wine shop that does not rely on wine scores and ratings, they instead rely on their collective years of experience to ensure they offer customers the finest examples of each category. This focus of theirs has built decades of customer satisfaction throughout Vino!'s over 40 years in business.
Continuous Learning
For some retail shops, there has been a long-lived "gatekeeper" mentality when it comes to introducing fine wines to customers. This dated model is now being overthrown by the early adopters who seek new, even esoteric, wines to present to customers. Exemplifying both diversity and flexibility of wines not only keeps customers engaged, it promotes continual learning for the buyers. This is important because long gone are the days of labelling each region by their perceived standards as experimental winemakers go against the grain of typicity.
Even after more than 20 years of retail experience, Davidson continues to expand his wine knowledge by tasting different regions and new styles. He finds it especially insightful to taste with suppliers themselves and as he's able to learn about the wines directly from the source.
"Part of the job is to discover new things," he explained. "The industry is constantly changing as regions and winemaking styles evolve. So we stay curious and have fun with it."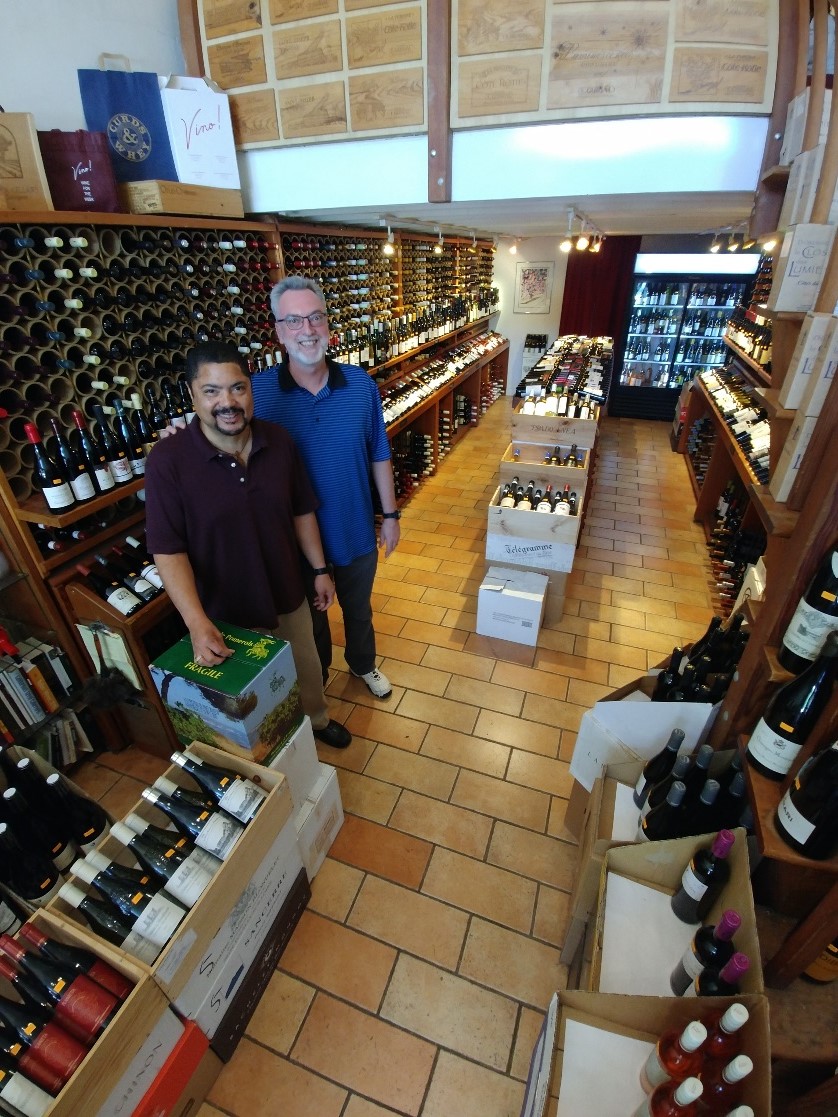 Service
Being a neighbourhood wine retailer often comes with a profound sense of community. But with that also comes a certain responsibility to the community – one that can be just as rewarding as the wines themselves. Because no matter how many fantastic wines buyers bring in, the sales are driven by the direct needs of the customers. From dinner party wines to holiday gifts, and everyday wines in between, being a retail buyer means providing hands-on guidance to customers and gaining trust as their local wine source. As the team at Vino! has continued to build that very trust, longtime customers will often walk by the shop and thank them for their excellent wine recommendations.
"You've never steered me wrong," is both Davidson and Armstrong's favourite statement to hear from many of their loyal customers.
Final Thoughts
But no matter how much passion goes into the process, at the end of the day, a retail business must make money. Buyers make decisions every day based on what they know will work and what won't. For Davidson, one of the hardest things is saying no to good wine. By being direct and upfront, he often has to explain to his sales reps that while he may love the wine, he can't bring it in. For most retail wine buyers, buying wine is easy – it's selling wine that's hard. And Davidson is a firm believer that you simply, "can't let your eyes be bigger than your stomach."
About The Author - Julie Albin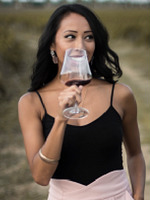 Julie Albin is a certified specialist of wine and holds the WSET Diploma certification. Despite being a California native, it was actually while living abroad in Australia when Julie fell in love with wine and decided to build a career in the industry. Since then, her wine and spirits projects have included business consulting, trade and consumer education, event management, importer sales, marketing & PR, and journalism. Her writing has appeared in THE PRESS (San Francisco Chronicle), Whisky Advocate, SevenFifty Daily, Liquor.com, Drink Me magazine, SOMA magazine, OZY.com, Grape Collective, and more. When she's not tasting and discussing wine and spirits, you can find Julie volunteering with dogs at her local SF SPCA.
Another article from the author
Related topics that might interest you
Enter your brands now and get in front of USA's top buyers. Get your brands rated by Quality, Value and Package.