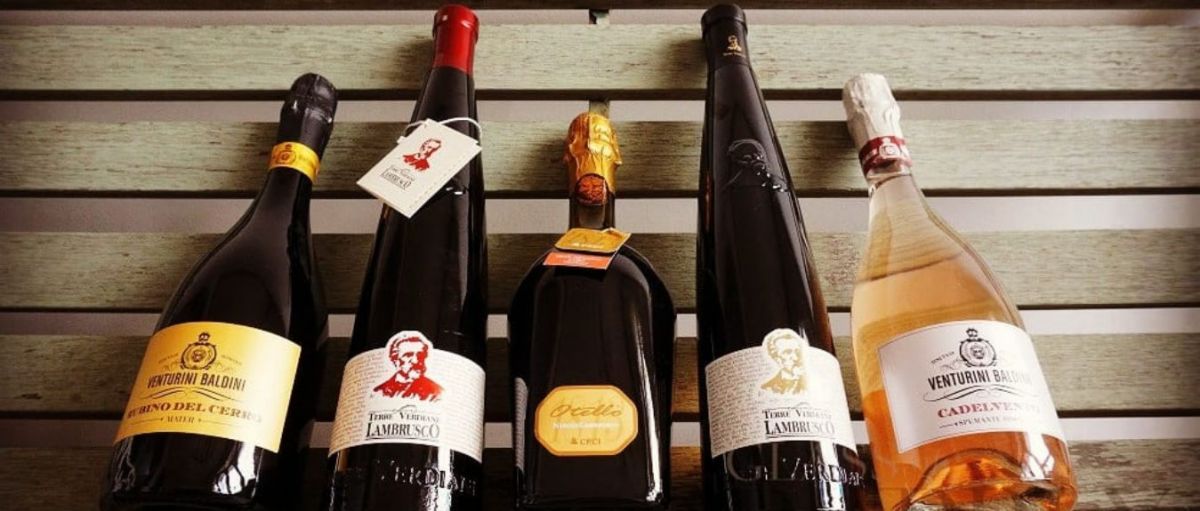 What Are Lambrusco Wines & Why Was Their Reputation Tarnished?
22/06/2022 Lambrusco, a dry red sparkling wine from Italy, became the most imported wine in the 70s and 80s! Let's read and learn more about Lambrusco wines.
For over 4,000 years, winemaking has been an intrinsic part of Italian history and culture. Italy is home to 355 native grape varieties and is the world's largest producer of wine in the world. And among these varieties of wines, there is a rich variety called — Lambrusco. This Italian wine has gained popularity over the years and has also faced some controversy.
What Is Lambrusco Wine?
"Lambrusco is to Italy, like Coca Cola is to America."
Lambrusco is the name of both an Italian red wine grape variety and a wine made basically from the said grape. The grapes and the wine originate from four zones in Emilia-Romagna and one in Lombardy — principally around the focal areas of Modena, Parma, Reggio-Emilia, and Mantua in Italy. The grape has a long winemaking history, with archaeological proof showing that the Etruscan civilization cultivated this grape variety. In Roman times Lambrusco was profoundly esteemed for its productivity and high yields.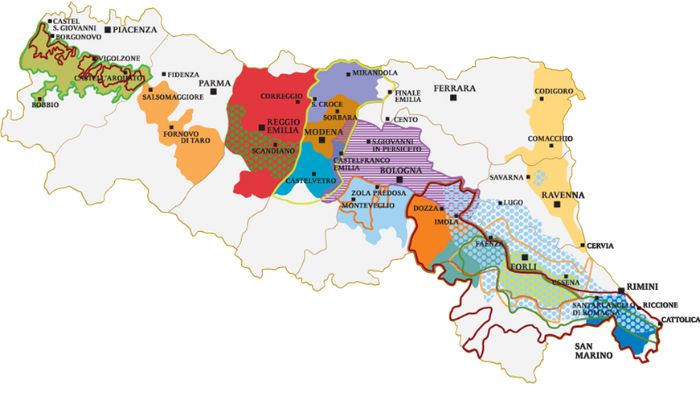 Image Source: Italianstyle
Lambrusco wines' most renowned variety is the frizzante (slightly sparkling) red wines which are intended to be consumed young. All through the 1970s and 1980s, sweet Lambrusco was the highest-selling imported wine in the United States. During that time the wine was likewise created in a white and rosé style made by restricting skin contact with the must.
[[relatedPurchasesItems-27]]
Out of all Lambrusco varieties, there are six most common varieties, namely — Lambrusco Grasparossa, Lambrusco Maestri, Lambrusco Marani, Lambrusco Montericco, Lambrusco Salamino, and Lambrusco Sorbara. These different Lambrusco grapes are native to Emilia. Generally, Lambrusco wines are made using more than one Lambrusco variety and are frequently mixed with specific blending grapes, like Ancellotta (for variety), Marzemino, Malbo Gentile, Cabernet Sauvignon (for body and construction), and others. The grape vines are most of the time planted high over the ground and are trained to climb up poplar trees to avoid the growth of mildew (fungus).
The actual grape isn't especially sweet but many Lambrusco variants are improved by either partial fermentation or with the addition of concentrated grape must. When not matured sweetly, the Lambrusco vines deliver a phenomenal dry wine with strawberry notes and a slightly bitter finish.
Today there are more than 60 varieties of Lambrusco grapes dispersed all through Italy, including Piedmont, Sicily, and the Veneto. The most planted variety is Lambrusco Salamino.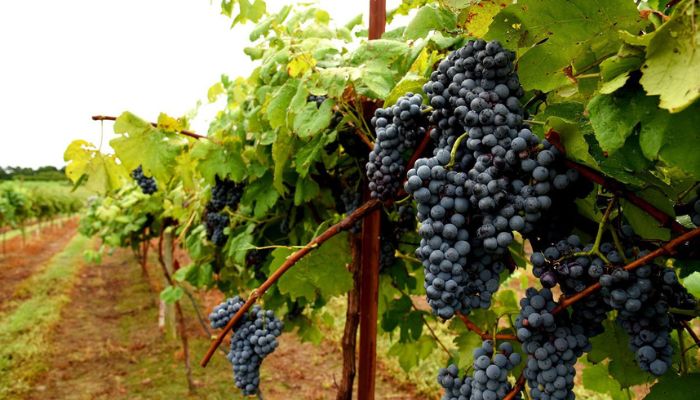 Image Source: Flickr
How Is Lambrusco Wine Produced?
Lambrusco wines are mostly made using the following three techniques:
1. Martinotti or Charmat Method: This technique is used to deliver both sparkling Lambrusco and Lambrusco 'spumante'. This technique includes pouring the wine into large pressurized autoclaves where, after the infusion of yeasts and sugar, a subsequent fermentation starts. This causes carbon dioxide formation which is caught in the wine because of the pressure created in the autoclaves. Later on, the wine is bottled and a distinctive cork is used to preserve its bubbles.
2. Classic Method or Champanois: This technique is used only for the production of Lambrusco 'spumante'. This technique requires the second fermentation to begin straight in the container after the yeasts and sugars are added to the container. The new fermentation leads to the formation of more carbon dioxide and the gas trapped prompts a further pressure increment.
3. Blowing Carbon Dioxide: This technique is used for the production of 'Artificial' sparkling wines. It consists of blowing carbon dioxide into compressed autoclaves loaded with wine so the carbon gets infused in it. Even though this method is quicker, it's not favorable to accomplish an ideal result.
[[relatedPurchasesItems-44]]
Why Was The Reputation Of Lambrusco Wines Tarnished?
Lambrusco wine was not always so famous. It was involved in a controversy and came across various negative feedbacks as well. Lambrusco, around the time of the wine boom in the 1970s', was not considered a genuine Lambrusco, but simply a sweet sparkling juice. The quality had become extremely poor because the amounts traded were huge with the ultimate objective of earning a profit.
Many wines that are doing well today, gained a bad reputation during the wine boom of the 1970s and 1980s. Chablis went through misuse of its name while Italy went through the same with wines like Soave, Chianti, and Lambrusco as they became available everywhere.
Lambrusco, Italy's shining red wine gradually encountered a quality insurgency. Few brands and a small bunch of makers brought down its quality, making cheap and slumping versions of the wine to create drier styles of Lambrusco. This eventually altered its perception.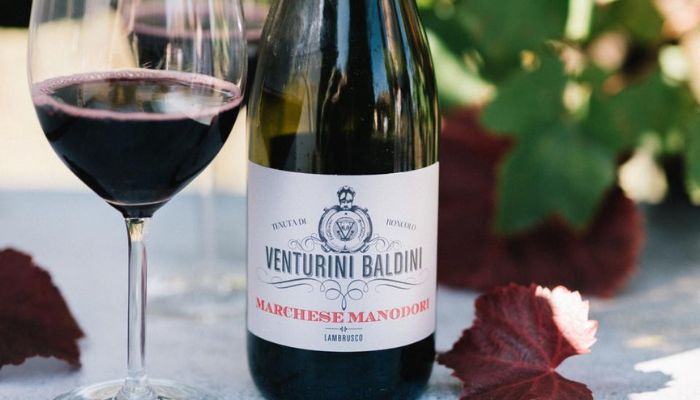 Image Source: Forbes
Here Are Some Of The Best Lambrusco Wine Varieties To Try
Lambrusco di Sorbara
This is a unique grape variety that creates light and delicate Lambrusco rosè and sparkling red wine. The variety grows beautiful flowers which add lots of floral flavors to the wine and impart a light pink rose color. The wine is usually dry and has a lovely sweet aroma of orange bloom, strawberries, and violets. It pairs well with creamy pasta, seafood, and Thai and Indian cuisine.
Lambrusco Grasparossa
This grape variety produces very tannic and bold Lambrusco wines. The wine has a fragrant berry aroma and a beautiful deep purple color that reflects flavors of plum, dark currant and blueberries. It has a dry, full-bodied character, and has higher alcohol levels. It is typically made using the Charmat method and is perfect to match with fennel-infused sausages, lasagna, or grilled ribs.
Lambrusco Salamino
This grape variety makes a dark, refreshing, and fruity Lambrusco wine. The wines are made from cylindrical salami-shaped grape wines and have a semi-sweet, dry frizzante structure. It has a distinct ruby red color with purplish hues and offers fruity notes of strawberry, cherry, and raspberry which are balanced by high acidity. It pairs well with tomato-based pasta, cured meats, and Parmigiano Reggiano cheese.
Lambrusco wine has been a staple for Italy for generations now, not only has Lambrusco gained mouth publicity but has been mentioned in various artworks by several Italian artists and poets. The famous Italian poet Giosuè Carducci cherished this wine to such an extent that he celebrated it in one of his letters writing these words:
"Don't you know, dear Countess, that Domineddio made Lambrusco to be combined with the meat that Antonio Abate loves so much? And I, to glorify God and bless his providence, stayed in Modena for a long time so that I could meditate on the wisdom…"
Article by Aanchal Sharma, Beverage Trade Network
Header Image Source: Glassofbubbly
Enter your brands now and get in front of USA's top buyers. Get your brands rated by Quality, Value and Package.