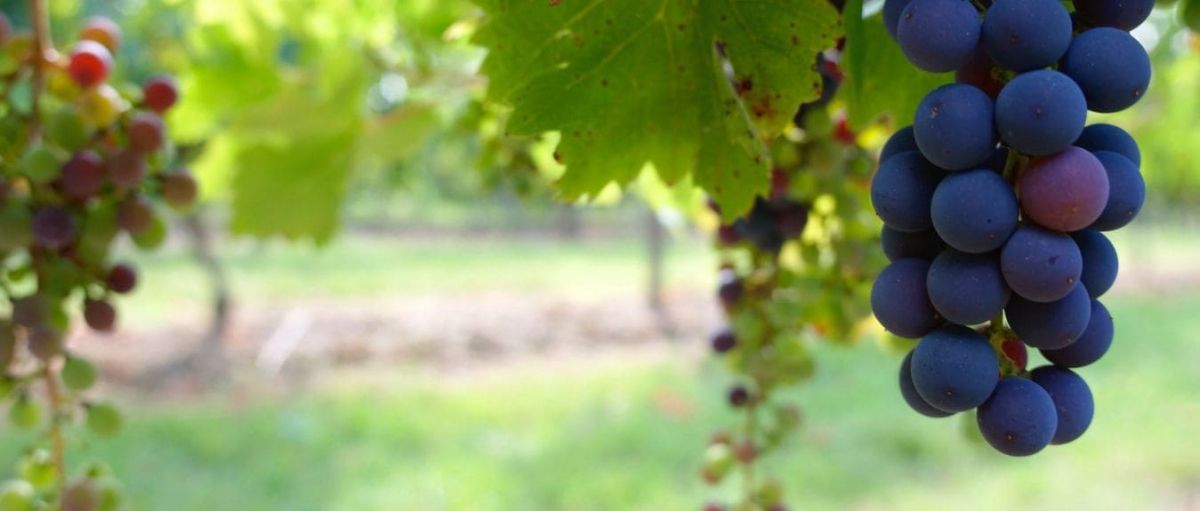 Top Wine Varietals of the USA in Terms of Sales
18/04/2019 Cabernet Sauvignon topped the list for top wine-selling varietals of USA. Check out which other varietals made it into the top 10.
Statistics indicated that wine consumption in the US market slowed down, hence registering a decline after 24 years of continuous growth. Despite many challenges, the US remains the largest wine consuming country in the world and therefore is a target for many foreign wine producers.
Here's a rundown of the top 10 selling varietals in the US.
The Cabernet Sauvignon grape is a small grape with a thick skin. It creates a high 1:12 ratio of seed pip to fruit pulp. The high proportions of phenols and tannins can have a stark influence on the structure and flavour of the wine. The temperature of fermentation plays a major role in the result, with deeper colours and more flavour components being extracted at higher temperatures, while more fruit flavours are maintained at a lower temperature. Cabernet Sauvignon was the top sold wine varietal in the USA with $2,575 million of net sales.
Chardonnay lends itself to almost any style of winemaking; from dry still wines, to sparkling wines to sweet late harvest and even botrytized wines. Depending on the amount of charring that the oak was treated with, this can introduce a "toastiness" and flavour that many wine drinkers mistake as a characteristic of the grape itself. These flavours can include caramel, cream, smoke, spice, coconut, cinnamon, cloves and vanilla. Chardonnay stood second in terms of net sales with sales worth $2,549 million.
Wines which are made from the Pinot Gris have many variations depending on the region and winemaking style they are from. In California, the Pinot Gris is lighter bodied with a crisp, refreshing taste with some pepper and arugula notes. Pinot Gris clocked a net total of $1299 million in terms of sales.
Pinot noir is a variety that is difficult to cultivate and transform into wine. The thin skin and low levels of phenolic compounds lend pinot to producing mostly lightly coloured, medium-bodied and low-tannin wines that can often go through phases of uneven and unpredictable being. Pinot Noir wines tend to have red fruit aromas of cherries, raspberries and strawberries. As the wine ages, pinot has the potential to develop more vegetal and "barnyard" aromas that can contribute to the complexity of the wine. $1,055 million worth of Pinot Noir was sold in the US in 2018.
Sauvignon blanc is a green-skinned grape variety. It originated from the Bordeaux region of France. It produces a crisp, dry, and refreshing white wine. Based on the climate, the flavour can range from aggressively grassy to sweetly tropical. In 2018, $915 million worth of Sauvignon Blanc was sold.
Merlot makes soft, velvety wines with plum flavours as a varietal wine. There are three main styles of Merlot:
A soft, smooth and fruity wine with very little tannins

A fruity wine with the more tannic structure

A brawny, highly tannic style made in the profile of Cabernet Sauvignon.
After spending a significant amount of time in oak, the merlot wine may show notes of caramel, chocolate, coconut, coffee bean, dill weed, mocha, molasses, smoke, vanilla and walnut. In 2018, $763 million worth of Merlot was sold in the US.
White Zinfandel is dry to sweet, pink-coloured rosé wine. It was invented by Sutter Home Family Vineyards' winemaker Bob Trinchero in 1975. White Zinfandel is made from the Zinfandel wine grape, which would otherwise produce a bold and spicy red wine. As of 2018, Sutter Home White Zinfandel is the no. 1 White Zinfandel, with 29.1% dollar share of the $290 million White Zinfandel market.
The Malbec of the Cahors region is much more tannic with more phenolic compounds that contribute to its dark colour. Malbec wines tend to have juicy fruit notes with violet aromas. Malbec grapes grown in Washington state tend to be characterized by dark fruit notes and herbal aromas. Malbec sold approx. $273 million of net sales.
Riesling is a white grape variety which was originated in the Rhine region. It is an aromatic grape, displaying flowery, almost perfumed, aromas as well as high acidity. It is also used to make dry, semi-sweet, sweet, and sparkling white wines. Riesling wines are usually varietally pure and are seldom oaked. Riesling worth $252 million was sold in the United States in 2018.
Syrah has one of the highest recommended wine serving temperatures at 18 °C (65 °F). Shiraz sales were estimated to be worth $156 million in 2018.
Submissions for the 2024 USA Wine Ratings are now open. Enter your wines today at the lowest price. Here's how to enter.