Spätburgunder: The Exciting Underdog of Germany's VDP
12/05/2018 Spätburgunder and the new era of winemakers present an exciting future for both the VDP and Pinot Noir enthusiasts around the globe.
The acronym VDP upholds its long-held fame for bestowing wine lovers the premium, dry-style Rieslings of Germany. And while its prestige is most certainly due to this loveably aromatic grape variety, the esteemed classification has another brilliant ace up its sleeve – and it's red.
Germany's Spätburgunder – synonymous to Pinot Noir – has steadily gained recognition throughout the wine industry since the 1990s. That said, the perception of ultra-premium German wines continues to be ruled by Riesling – for both dry and sweet styles. But proving itself to be a worthy contender for top-quality German wine, Spätburgunder and the new era of winemakers present an exciting future for both the VDP and Pinot Noir enthusiasts around the globe.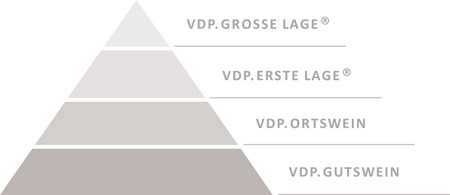 The VDP (Verband deutscher Prädikatsweingüter) is an in-house statute within Germany's Prädikat system that signifies the country's finest wine estates. Within the VDP classification system is a four-tiered pyramid designating the terroir-driven quality of each vineyard. Grosses Lage – or "great site" – indicates the best vineyards in which Grosses Gewächs – or "GG" – is used to indicate the finest dry wines within those very sites. While some consider the VDP to be of an elitist nature, its principles and regulations have been proven to foster remarkable increases in quality and the classification includes many of Germany's most respected producers.
During the ProWein trade fair in March of this year, wine media and trade guests from all over the world gathered at Karl's Restaurant in Düsseldorf for a tasting organized by the VDP. Among the thirteen different winemakers represented at the event, a mere four bottlings of Spätburgunder were poured – all of which turned out to be some of the most impressive wines of the tasting.

These were the four VDP Spätburgunder wines showcased at the tasting event.

2015 – Weingut Georg Müller - Hattenheimer Engelmannsberg Spätburgunder Trocken - VDP.ERSTE LAGE
Rheingau
A historic site that became privatized under the ownership of Peter Winter in 2003, this wine was produced from Spätburgunder vines over 30 years of age. Expressive hints of rhubarb and white flowers were balanced by the wine's lean structure, supple tannins, and a long earthy finish.
2011 – Weingut Stigler - Freiburg Schloßberg Spätburgunder GG - VDP.GROSSE LAGE
Baden
Produced from 15 to 20-year-old vines grown in gneiss soils, the nose offered nuances of ripe berries, rose, and seaweed. The wine's tactile body structure performed well with its mineral characters and a lengthy finish of black pepper.
2013 – Weingut Siegrist - Kalmit - Spätburgunder GG – VDP.Grosse Lage
Pfalz
Grown in limestone soils at 300 meters in altitude, this wine displayed an incredible sense of precision with its crisp acidity, silky tannins, and flinty minerality. Notes of pomegranate, violet, and forest floor graced the palate while its sheer eloquence was comparable to some of the finest in Volnay.
2014 – Weingut Dr. Wehrheim - Kastanienbusch Köppel Spätburgunder GG – VDP.Grosse Lage
Pfalz
From the renowned Kastanienbusch site featuring iron-rich sandstone soils, this wine features a pronounced profile with red cherry, balsamic strawberry, white mushroom and rustic undertones. The freshness on the palate is well-suited to the wine's plush tannins and cinnamon finish.
About The Author - Julie Albin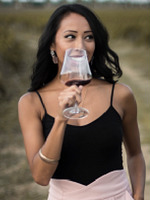 Julie Albin is a certified specialist of wine and holds the WSET Diploma certification. Despite being a California native, it was actually while living abroad in Australia when Julie fell in love with wine and decided to build a career in the industry. Since then, her wine and spirits projects have included business consulting, trade and consumer education, event management, importer sales, marketing & PR, and journalism. Her writing has appeared in THE PRESS (San Francisco Chronicle), Whisky Advocate, SevenFifty Daily, Liquor.com, Drink Me magazine, SOMA magazine, OZY.com, Grape Collective, and more. When she's not tasting and discussing wine and spirits, you can find Julie volunteering with dogs at her local SF SPCA.
Submission ends June 30, 2021. Enter your wines today to get them rated by quality, value, and packaging. Enter your wines