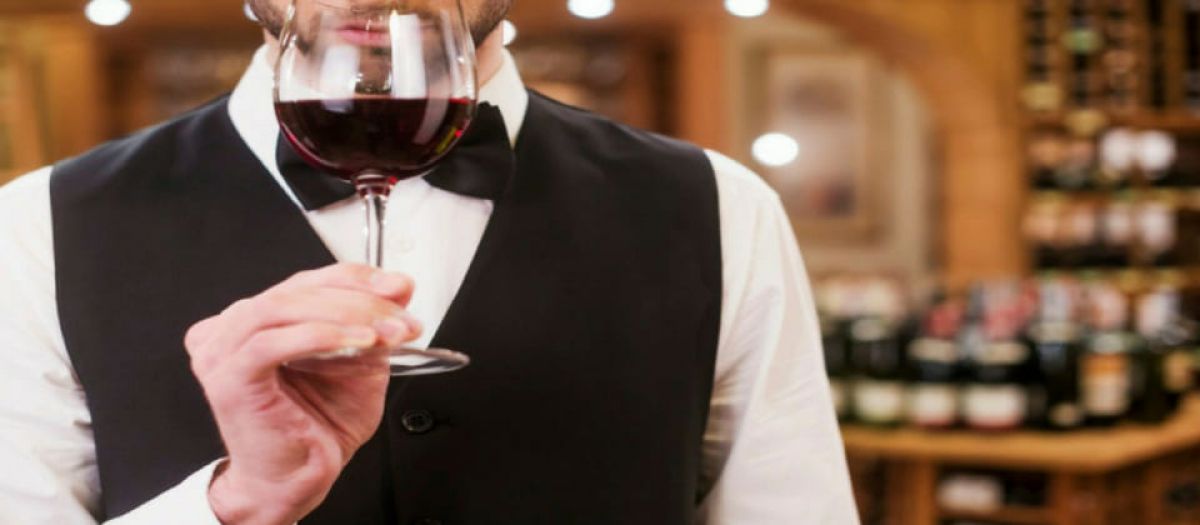 Meet the Top Sommeliers in the USA
31/05/2018 Many of the nation's top sommeliers have more than just a background in wine. Here's a closer look at 10 of the top sommeliers in the USA today.
In the vibrant and innovative U.S. wine industry, it is often the top sommeliers who are at the forefront of important new trends. That's especially true in the social media era, when many of the nation's top sommeliers now maintain an active presence on social media platforms like Instagram, where they can help to promote and bring attention to some of the more interesting wines they are adding to restaurant wine lists or curating for their online wine ventures.
Interestingly, many of the nation's top sommeliers have more than just a background in wine - in some cases, they are classically trained musicians or philosophers, in other cases, they are former medical school or engineering students who suddenly decided to embrace a career in the wine industry. Here's a closer look at 10 of the top sommeliers in the USA today.
Patrick Cappiello
In 2014, Food & Wine magazine named Patrick Cappiello "Sommelier of the Year." He has been a fixture in the New York City wine scene for nearly 25 years and has been featured in the New York Times, Food & Wine magazine and the New York Post. He is currently Wine Director at Scampi Restaurant, Walnut Street Cafe, and the Renegade Wine Dinner. Previously, he won acclaim for creating great wine cellars at Gilt, Tribeca Grill, Veritas and Pearl & Ash. Notably, he has been a Food & Wine host for Playboy magazine and has even worked on a series of viral videos about wine for the publication. He is known as a champion of great and well-priced wines for fast casual dining.
Ian Cauble
Cauble is most notable for being featured in the 2011 wine documentary "Somm." He is currently the head of Somm Select, an innovative new wine club that focuses on unusual bottles and old vintages, all delivered as part of a monthly subscription package.
Michael Engelmann
In 2009, Michael Engelmann won the title of "Best Sommelier in America." Since that time, he has gone on to become Wine Director at The Modern NYC, the Michelin-starred restaurant located inside the Museum of Modern Art in midtown Manhattan. He is a native of Alsace who has worked in the wine industry for Gary Danko in San Francisco and Rockpool Bar & Grill in Sydney He is perhaps best known for being a champion of Australian wines beyond just Shiraz, helping to be important new Australian labels to the attention of U.S wine drinkers with the help of Wine Australia.
Pascaline Lepeltier
For ten years, Pascaline Lepeltier was Wine Director at Rouge Tomate in New York City's Chelsea neighbourhood. During that time, she travelled extensively to France and also became a leader of the natural wine movement. She is now a firm believer in the value of organic, biodynamic wines. At Rouge Tomate, for example, 85% of the wines on the wine list are organic and biodynamic She is also a contributor to the book "The Dirty Guide to Wine" by Alice Feiring, which explores the role of terroir in making great wines.
Laura Maniec
Laura Maniec rose to wine industry stardom as the world's youngest female master sommelier. She is now the director of Corkbuzz wine bars, which has 4 locations in New York City and North Carolina. Corkbuzz is known for its wine classes, wine dinners and special events dedicated to the world of wine.
Thomas Patuszak
Thomas Patuszak is currently Wine Director at The Nomad restaurant in New York City. He is known for being a champion of the wines of New York State's Finger Lakes region. In 2012, he won the title of "Best New Sommelier" by Wine & Spirits Magazine. Patuszak is also a classically trained pianist and credits this early experience in music with helping him see the links between the worlds of art and science.
Jeff Porter
Jeff Porter has been acclaimed as one of the most important buyers of Italian wine in the United States. He is currently Wine Director for several Mario Batali and Lidia Bastianich restaurants, including Babbo and Del Posto. In that role, he has become a champion of rare, expensive wines by the glass, thanks primarily to his embrace of the Coravin wine preservation system. He has a degree in nutritional biochemistry and actually planned on becoming a medical doctor before entering the wine industry. His favourite Italian wines are from Piedmont and Tuscany.
Arvid Rosengren
In 2016, Arvid Rosengren won the title of "World's Best Sommelier." Although born and raised in Sweden, Rosengren is now Wine Director at Charlie Bird restaurant in New York City's SoHo neighbourhood. Rosengren's ascent to the top of the world's sommelier ranks began in 2009 when he won the title of "Best Sommelier of Sweden." In addition to his job as Wine Director, Rosengren also runs King Street Sommeliers, which provides cellar management services and wine program development services. Interestingly, Rosengren originally studied nanotech engineering and not wine. During a brief hiatus from his studies, though, Rosengren discovered the world of wine by working in a retail wine shop.
Aldo Sohm
In 2018, Aldo Sohm won the title "World's Best Sommelier." Formerly Master Sommelier at Le Bernardin, a Michelin-starred restaurant in New York City, he has now launched Aldo Sohm Wine Bar in midtown. Born in Austria, Sohm credits an early trip to Italy's wine regions while still a teenager for giving him a life-long love of wine. In addition, Sohm has partnered with Zalto glassware on a line of thin, luxurious wine glasses. He has also developed a signature corkscrew with Laguiole.
Dustin Wilson
Like Cauble, Dustin Wilson was also one of the top sommeliers featured in the wine documentary "Somm" (and its sequel, "Somm: Into the Bottle"). Formerly, he was the Master Sommelier at Eleven Madison Park in New York City. Currently, he is the head of Verve Wine, an innovative new wine e-commerce shop that specializes in tailoring specific wine choices based on questionnaires and algorithms.
As you can see, if you want to develop a good idea of what's new and exciting within the U.S. wine industry, it's important to keep an eye on the top sommeliers in the United States and their new projects.
Enter your brands now and get in front of USA's top buyers. Get your brands rated by Quality, Value and Package.