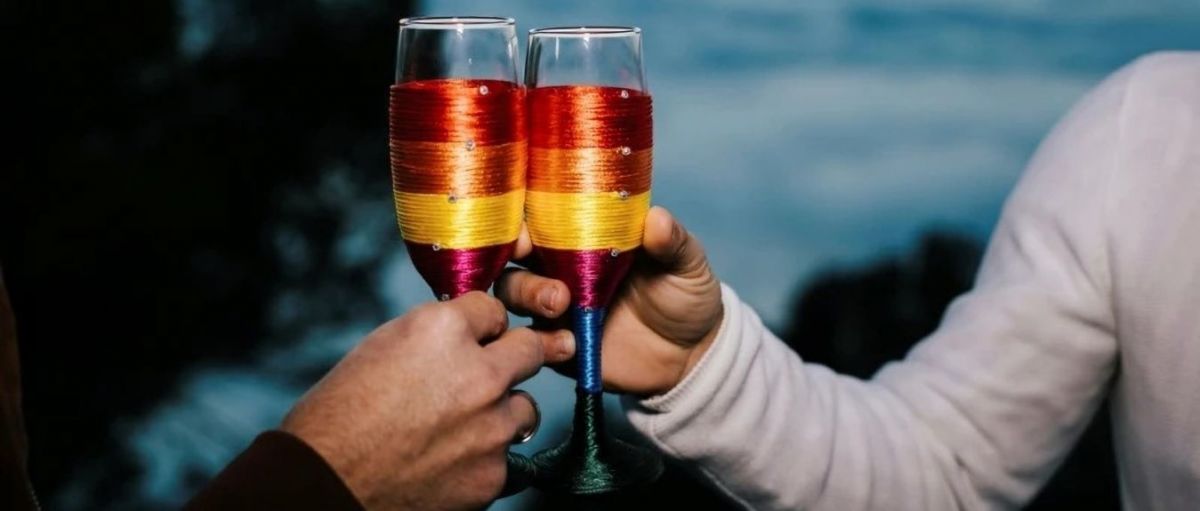 LGBTQ community and the Wine Industry
22/06/2022 The LGBTQ community is slowly and steadily revolutionizing the Wine industry creating a safe mark for every person to join in and make their mark.
June is a month of celebration, and we can't imagine a celebration without a bottle of wine. The wine sector is well-known for its diversity issues. However, it has recently made significant progress in cultivating an accepting community.
The wine and alcoholic beverage industry contribute significantly to the economy. This is not surprising given the breadth of the sector, which encompasses agriculture, packaging, distribution, sales and marketing, and more. The wine industry employs 4 million people in the United States and earns almost $70 billion in government income. The sector is worth 1.4 trillion dollars worldwide.
[[relatedPurchasesItems-44]]
As the wine industry invests in diversity, the community is increasingly graced with new faces and viewpoints. Unfortunately, the queer community is one group that continues to be underrepresented in the industry. Because LGBTQ winemakers make up a small percentage of the American wine industry, their stories are often overlooked.
There is an effort to rectify this, with particular tour groups and events centered on wine. Still, the LGBT winemaking community, as a whole, is underserved in terms of resources, awareness, and admiration.
LGBT Pioneers in Wine Industry
In the industry, prominent LGBTQ people are the exception. They appear to be present but generally unseen. Some are winery owners, such as Krista Scruggs and Evan Lewandowski, who founded and ran their wineries, with the former being named one of Wine Enthusiast's 40 Under 40 Tastemakers of 2018.
Theresa Heredia of Gary Farrell Winery is on the list, as are certain distillers like Hollis Bulleit of Bulleit Bourbon, Brady Konya of Middle West Spirits, and David Haskell of King's County Distillers. Most of those on the list work for huge distribution companies like Diageo.
Everyone can like wine. There are still challenges to overcome until the industry's unbalanced demographic statistics level out. Fortunately, with wine, this may mean sipping a glass of Syrah while embracing equality and inclusiveness. Here are six previously unknown winemakers whose work should be on your attention.
Remy Drakbin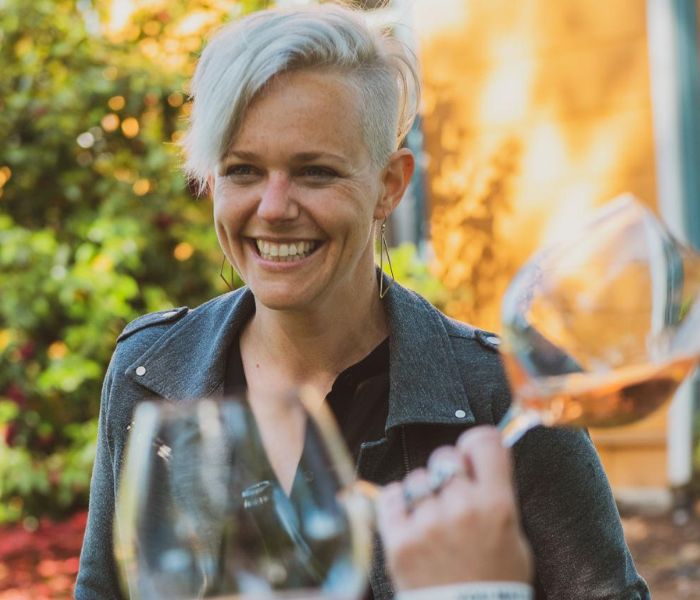 Source: Tittle Press
Remy Drabkin, an Oregon winemaker, distributes her work under her name from a charming tasting room in the famed Dundee Hills. Sangiovese, Dolcetto, and Nebbiolo are among the Italian varieties that the McMinnville native adores. Drabkin's strong cellar acumen leads to delightful and sometimes unexpected wines like Auxerrois and Lagrein, considering his extensive travels and great expertise.
Krista Scruggs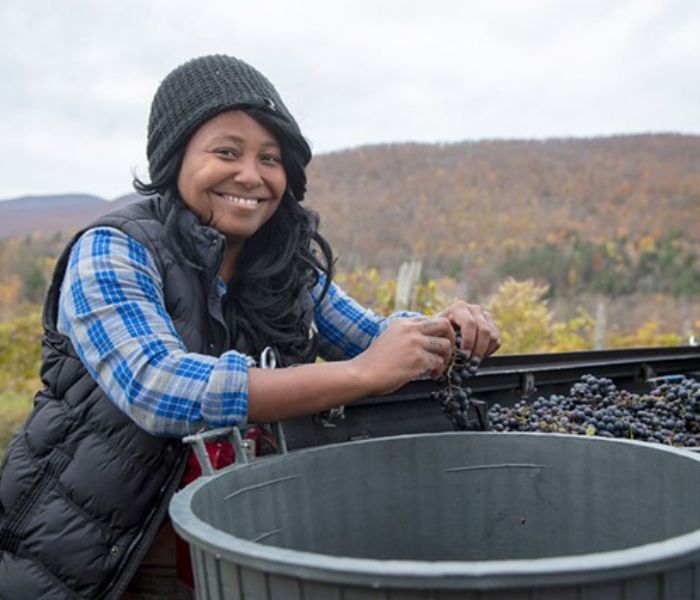 Source: Seven Days
ZAFA is a wine initiative with roots in Vermont and Texas led by Krista Scruggs. Scruggs uses both grape clusters and apples, and the two are occasionally fermented simultaneously. Her wines are praised as being "natural" and "intriguing" in appearance. To level the playing field, ZAFA is a woman-owned business that has pledged to employ at least 85% women.
Joe Wolosz and Jeff Durham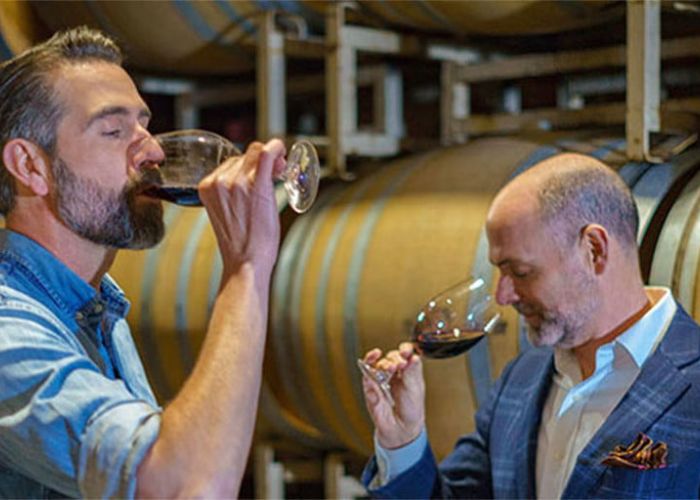 Source: The Wine Factory
Gentleman Farmer specialized in Bordeaux-style red blends, Chardonnay, and Rose, and was situated in the Napa Valley. Partners Joe Wolosz and Jeff Durham, recognised in the Yountville area for their warm hospitality, are in charge of the winemaking. The couple was born and bred in California, and they take great satisfaction in displaying their exceptional wine-growing abilities.
Theresa Heredia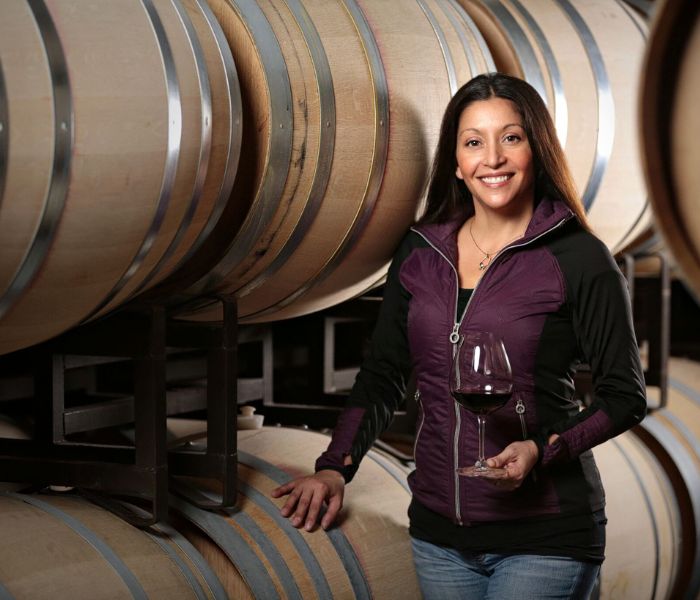 Source: Vintus
Theresa is a talented LGBT Latina winemaker who oversees the cellar for Gary Farrell's acclaimed Russian River Valley company. Her beautifully crafted Pinot Noir and Chardonnay expressions have earned her a following. Even in the congested northern California wine scene, the label has remained a model citizen and much-appreciated outfit since its inception in 1982.
Mark Lyon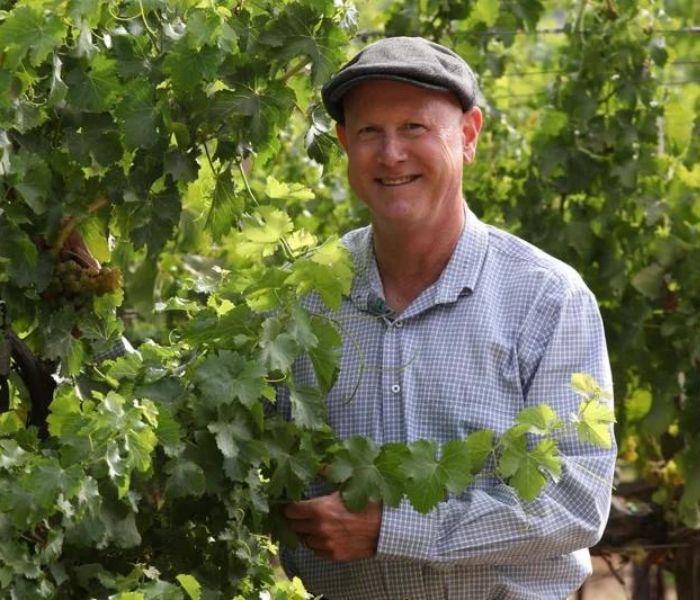 Source: The Manual
Lyon is the founder and producer of Sonoma's Eco Terreno Wines. The seasoned winemaker has more than three decades of experience, including a long stint at Sebastiani Vineyards' cellar. He's currently concentrating on biodynamic Sauvignon Blanc, Cabernet Sauvignon, and well-balanced red blends. The Eco Terreno estate features a pair of wineries, a beer garden, and a regenerative agricultural technique, making it a complicated working farm.
Rhodium Brand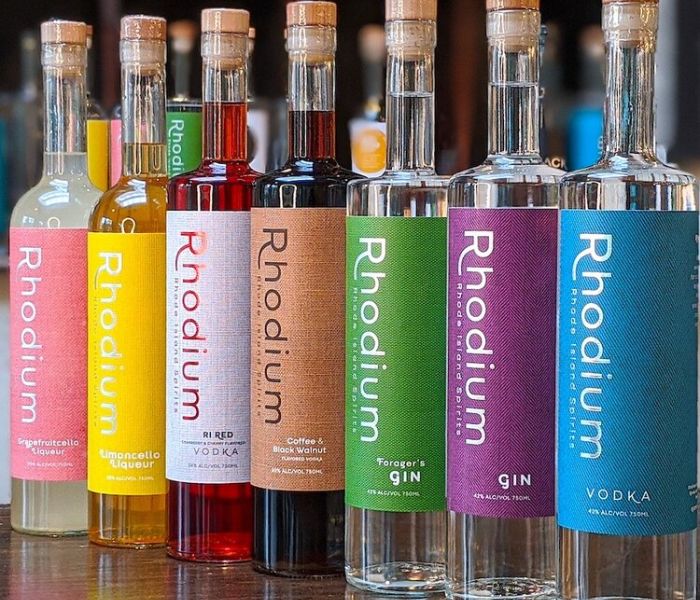 Source: Rhode Island Spirits
Rhode Island Spirits, owned by a lesbian couple, should be right up your alley if you like pure spirits. They incorporate local ingredients in their vodka, gins, and liquors, such as locally roasted coffee and foraged black walnuts in their Coffee Black Walnut Vodka, or hibiscus and rosemary in their Rhode Island Red Vodka.
Experiences of LGBTQ community in Wine Idustry
When Alvaro Cardenas first began selling wine in 1996, he was frequently approached by experts who made offensive jokes. Cardenas, who now operates Wine Stop, a pair of retail outlets in Los Angeles focused on organic and responsibly made wine, thinks things have improved since then. However, he and other LGBTQIA+ wine industry professionals believe the sector has a long way to go in terms of being more friendly and inclusive.
[[relatedPurchasesItems-27]]
Women confront several obstacles due to their intersectionality or the fact that they are both female and gay in a field where neither is common. However, due to society's conceptions and expectations of masculinity, LGBT men face unique problems, particularly in some sections of the wine industry. One of the reasons it took Evan Lewandowski, owner of Ruth Lewandowski Wines, so long to come out to his coworkers was because of this.
Remy Drabkin, the proprietor of Remy Wines, has many experiences to tell about the difficulties faced by queer company owners and employees. For example, Drabkin was a key organizer of the inaugural Oregon Wine Country Pride Parade in 2020.
When the winery's newsletter contained recordings of the event, the reactions included some harsh words. However, Drabkin has noticed a significant shift in public opinion in the past year, which he attributes mostly to the Black Lives Matter movement.
What can the wine industry do to support equality and inclusion?
There are numerous things the wine business can do to become more inclusive and friendly to persons who identify as LGBTQIA+, including looking at their internal culture and finding methods to give to minority populations without expecting more in return. Training and education for employees are among the most important things to do.
It's critical to invest in education and mentorship for employees who are queer or come from other minority groups. In addition, mentorship possibilities for people with multiple identities will need to be expanded in the future.
Equality Vines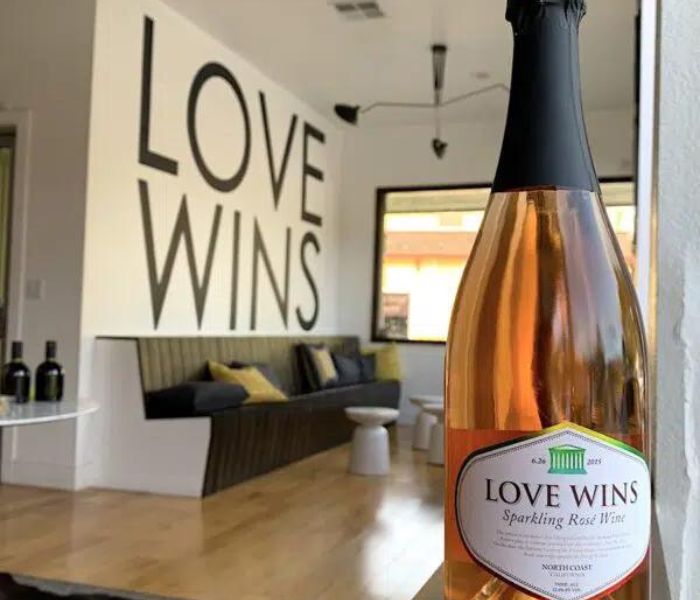 Source: Equality Vines
Equality Vines is the world's first wine portfolio committed to the equality of all people, co-founded by Matt Grove and Jim Obergefell. Matt and Jim were drawn together by their shared love of wine and a strong desire to tell a story and make progress towards equality. As a result, Equality Vines' wine bottles convey a different tale, ranging from LGBTQ rights to immigrant rights, women's rights, and more.
Gay Beer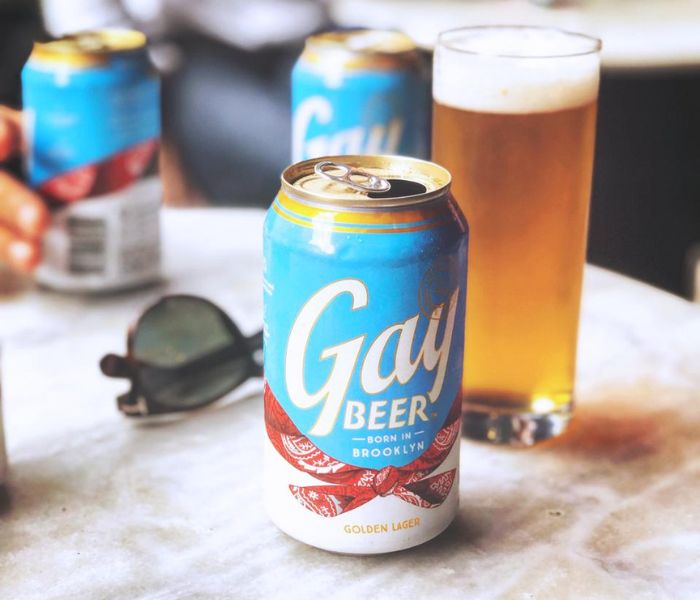 Source: Forbes
Jon Moore and Jason Pazmino founded Loyal Brands and Gay Beer as beer lovers and members of the queer community, respectively. They further identified a gap in the market for beer and chose to fill it by representing a community which wants to be seen, heard, and honored.
Gay Beer was created to bring change and inclusivity to the alcohol industry. Moore and Pazmino share a common goal: to honor the LGBTQ+ community's past legacy while also recognising the current community's integrity.
Today, we're highlighting those craft bourbon, wine, and beer companies that are going above and beyond to promote the LGBTQ community. Goose Island Beer Company, Rhode Island Spirits, Tom of Finland Vodka, Dyke Beer, and others are among the companies mentioned above.
The LGBTQ community has flourished like no other in recent years, receiving support from all corners of the globe. Many others, including the alcohol-beverage sector, believe in equality just as we do.
Big-box businesses such as Absolut, DuClaw Brewery, and Barefoot Cellars support LBGTQ causes in their unique ways, such as giving to LBGTQ causes, releasing limited-edition drinks, and marching in Pride parades. While many companies are making strides, others are dedicated to raising awareness for LGBTQ issues.
Individuals of all genders and sexual orientations will celebrate and remember the accomplishments of LGBT+ people throughout history. So let's raise a glass to the alcoholic beverage industry's LGBT+ professionals.
Article by Ananya Bhattacharjee, Beverage Trade Network
Get rated by Quality, Value, and Packaging by the top trade buyers in the USA. Enter today and avail the early bird offer. Here is how to enter.