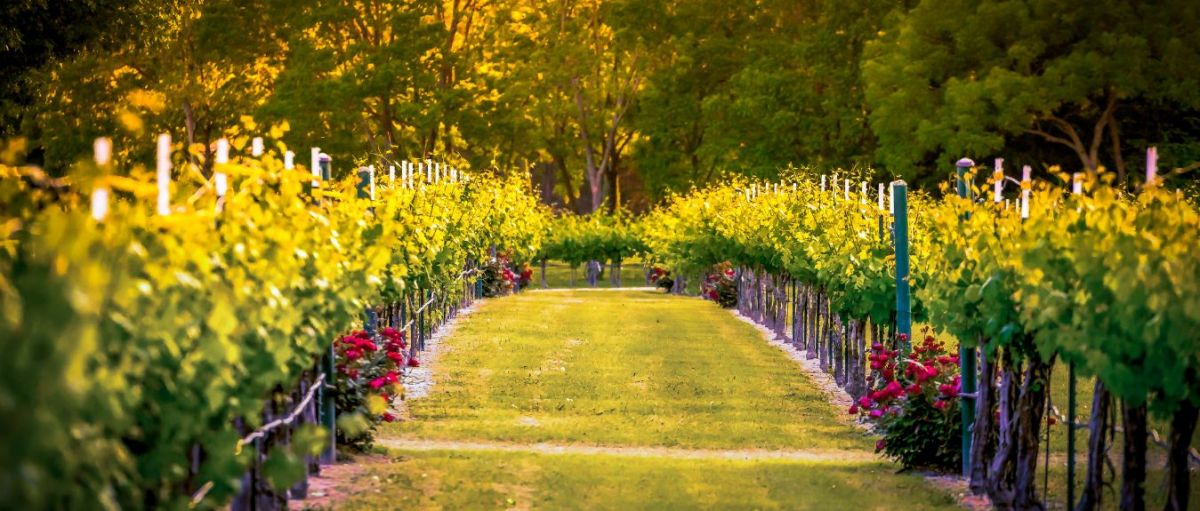 Leading Wineries and Producers in the US Wine Industry
14/07/2022 Know some of the best wines and the winemakers who work diligently to put the finest quality wine on your table.
Duckhorn Vineyards- Napa Valley, CA
Image Source- Duckhorn Vineyards
Despite being one of the smallest wine districts, Napa Valley is home to over 400 wineries and contributes around 4% of California's wine production. Duckhorn Vineyard is a must-visit place for wine enthusiasts. The most famous wine from the vineyard is Merlot Napa Valley Three Palms Vineyard 2014. The winery's spacious estate house, situated in St. Helena along the Silverado Trail, has breathtaking vineyard views from the wraparound veranda and is close to at least ten other nearby wineries. You can also experience wine tasting in the estate while watching the stunning view.
Renée Ary is named the fourth winemaker in the four-decade history of Duckhorn Vineyards after more than ten years of mastering the Duckhorn Vineyards style. Renée is credited for producing some of the best wines in the history of Duckhorn Vineyards.
Scribe Winery- Sonoma County, CA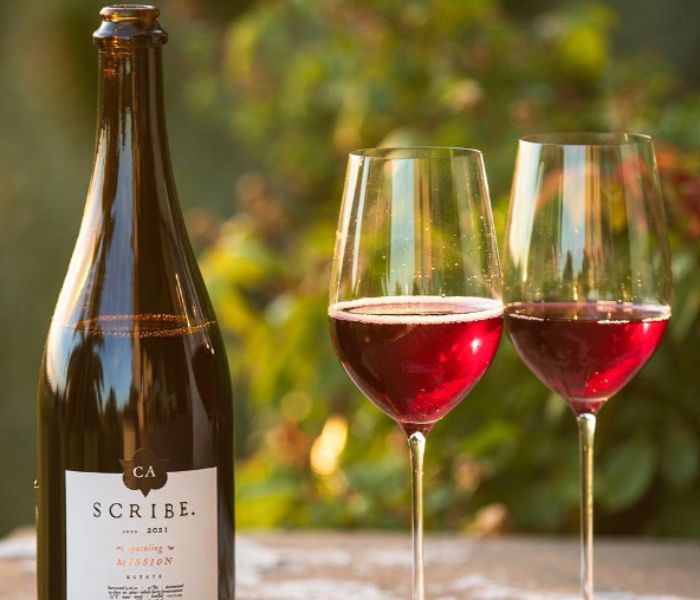 Image Source- Scribe Winery
Instead of directing you to a posh tasting room when you arrive at Scribe Winery, the staff gives you a Mexican blanket so you can choose your own corner on the estate vineyard's grassy knoll for enjoying the taste of the wines. Scribe will offer you to taste their earthy Chardonnays, Pinot Noirs, Rieslings, and Sylvaners along with homegrown fruits and nuts as snacks. There are more than 250 wineries in Sonoma County, which is less than 30 minutes from Napa and specializes in Cabernet Sauvignon, Pinot Noir, Chardonnay, and Zinfandel. The area is less touristy and laidback than its eastern neighbor, however, it can enhance the tasting experience.
The winery, established in 2007, is run by fourth-generation California farmers and brothers, Andrew and Adam Mariani, on a property that was a pioneer in pre-prohibition Sonoma Valley winemaking. According to Andrew and Adam, the best wines come from a harmonious coexistence of man and nature, and vineyards that are managed in accordance with the larger ecosystem, producing more site-specific wines that represent place and time.
Augusta Winery- Augusta MO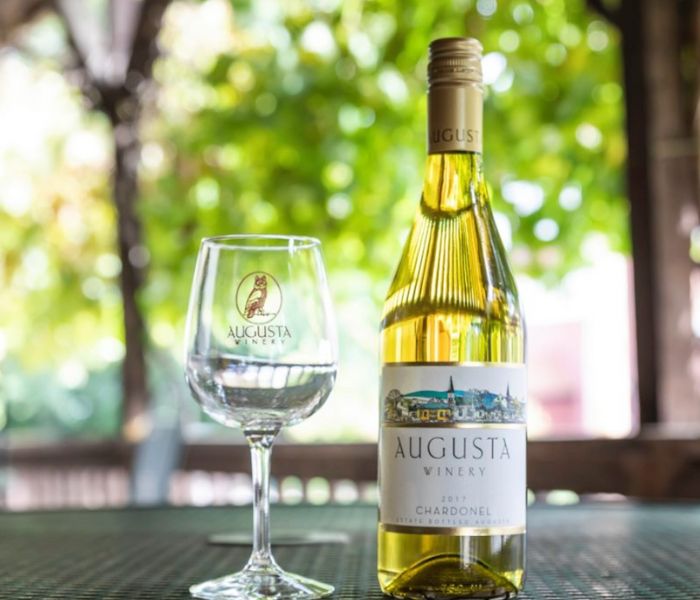 Image Source- Augusta Winery
Even though the Midwest isn't the first place that comes to mind when you think about wine, Augusta, which is only an hour from St. Louis, is the first American Viticultural Area to be officially recognized by the federal government. Eight months before Napa, in June 1980, it achieved that status. The most popular wine of Augusta Winery is the 2016 Norton Estate Bottle. The winery is located on a hillside with a view of the Missouri River Valley. You can taste samples of their regular as well as premium wines.
Augusta Winery's cellar master, James Hogan, works diligently to maintain the facilities in pristine condition and to see that the wines are nurtured during every stage of production. Since they have a small production plant, they can separate the wines from each vineyard and blend them to create the ideal balance and flavor.
Cass Vineyard & Winery- Paso Robles, CA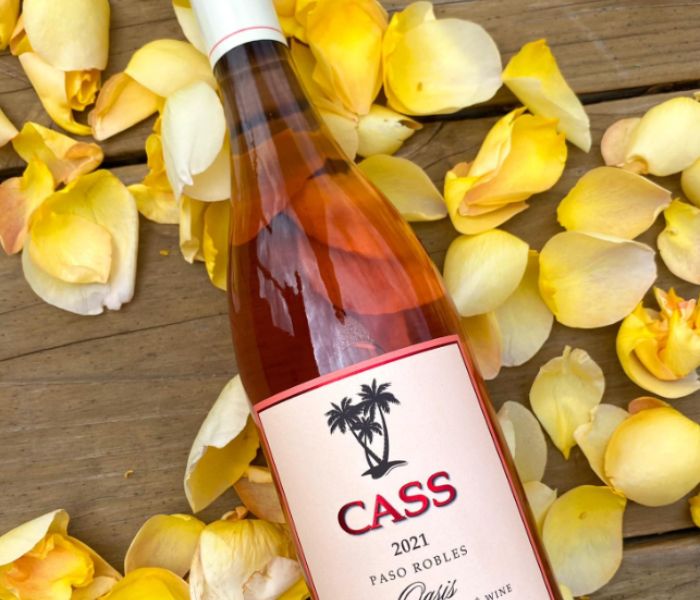 Image Source- Cass Vineyard & Winery
There are more than 200 wineries that are spread across 11 distinctive wine districts in Paso Robles, roughly three hours north of Santa Barbara, so Napa and Sonoma should not only be considered for wines of California. These vineyards produce up to 60 different varieties, but their best-known product is Zinfandel. You can visit huge vineyards like Justin's, but you must not miss the more boutique winery of Cass Vineyard & Winery. You can sit on their shaded verandah and get a taste of their Rhone varietals, which are cultivated on their 145 acres. If you think of purchasing any of their bottles, you can always look for the prize-worthy 2016 Mourvèdre.
Cass Vineyard & Winery's winemaker Sterling Kragten grew up in California with a passion and skill for cooking. He started his wine education when he went to Newcastle, Australia on a study trip organized by Cal Poly San Luis Obispo. The university is near Hunter Valley, the oldest region of growing wine in Australia. He initially started as an assistant winemaker at Cass. He learned to produce wine in the Cass-style along with tips and tricks of wine production from Lood Kotze (former winemaker of Cass). In 2014 Look Kotze handed entire control of winemaking at Cass and left the wine business. Under Sterling Cass Vineyards & Winery has received numerous awards for their wines. He continues to innovate the wines and keeps experimenting with something every year.
Duchman Family Winery- Texas Hill Country, TX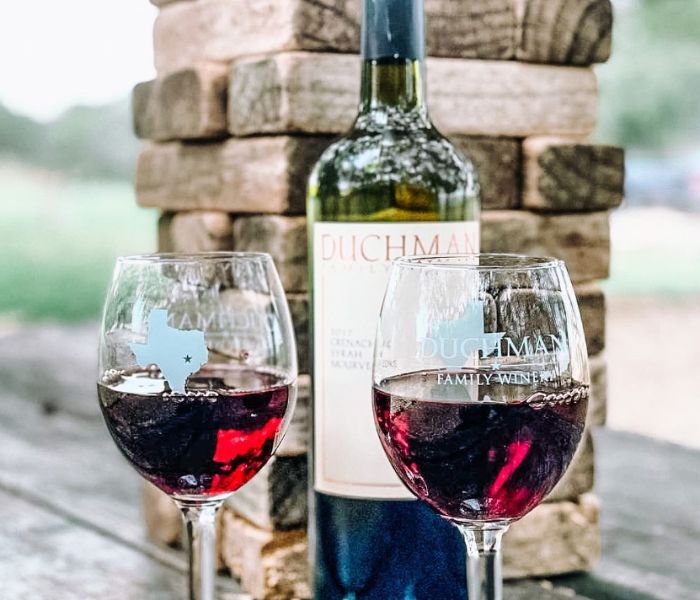 Image Source- Duchman Family Winery
Drs. Lisa and Stan Duchman established the Duchman Family Winery in 2004 with the goal of bringing top-notch winemaking to Central Texas and the Texas Hill Country. They collaborated with growers in the Texas High Plains AVA to cultivate grapes so that winemaker Dave Reilly could experiment with crafting wines like Vermentino, Sangiovese, and Dolcetto since they enjoy the distinctive Italian grape varieties and share Texas' weather characteristics. The Texas High Plains AVA, where milder temperatures and a more "continental" climate are suitable for the production of finest quality wine made from Italian grape varietals, continues to be the winery's primary source of fruit. The Dutchman Family Winery is persistent in its commitment to using only fruit grown in Texas to make food-friendly quality wine in Central Texas.
[[relatedPurchasesItems-44]]
Winemaker Dave Reilly, a native Texan, began his career in wine in 2000. Reilly, who lacks formal education in viticulture, attributes his achievement to perseverance, a large collection of books, and advice from Texas viticulture professionals Penny Adams and Jim Kamas. Dave was taken under the wing of accomplished Texas winemaker Mark Penna in 2006 after becoming enamored with the passion of cultivating grapes and an intense desire to make wine. Dave gained the essential expertise to become a winemaker by working as a Cellar Rat, Lab Tech, Mechanic, and Head Janitor. His wines have participated and taken home medals in some of the prominent wine events in the United States. Reilly's approach to winemaking is simple "I strive to make wines that are true to their varietal character using the highest quality grapes grown only in Texas."
L'Ecole No 41- Walla Walla Valley, WA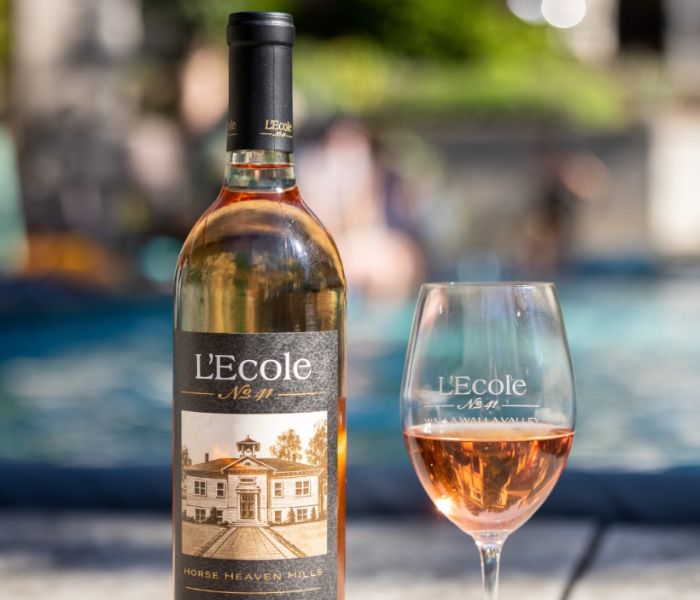 Image Source- L'Ecole No 41
L'Ecole is a pioneer and active supporter of sustainable agriculture in the Walla Walla Valley. Today they are at the forefront of sustainable farming in the Walla Walla Valley, as their estates Ferguson and Seven Hills, and Pepper Bridge Vineyard are Certified Sustainable and Certified Salmon-Safe. This third-generation family-owned vineyard is situated in the iconic Frenchtown School that is shown on the label. They were the third winery to open in the Walla Walla Valley in 1983 and today they have become one of the most well-known and prominent wineries in the Valley with their national & global distribution. Their goal is to create ultra-premium, distinctive wines that capture the unique terroir of the Walla Walla Valley vineyards and the distinct typicity of Washington State. All the wines are grown and processed on the property and every bottle is handcrafted in the winery and vineyards. Their commitment to producing exceptional varietal wines starts with securing the best fruit. They emphasize terroir-driven, distinctive, and expressive wines that capture the specific typicity of Walla Walla Valley and Washington State. This is made possible by their more than 30 years of winemaking expertise and strong, long-term ties with some of the Walla Walla and Columbia Valleys' oldest and most reputable vineyards.
Winemaker Marcus Rafanelli, the winemaker of L'Ecole N° 41 is a native of Seattle and has years of experience producing wine both domestically and abroad. He earned a B.S. in Biology from Boise State University and graduated from the Institute for Enology & Viticulture (EV) program at Walla Walla Community College (WWCC) in 2008. He gained experience in crafting small-lot wines while working as a harvest intern at L'Ecole N° 41 during his time in the EV program at WWCC. He spent six years making wine for a boutique Woodinville winery after graduating, and then he moved to popular wineries in Australia and Germany. In 2016, he moved back to Walla Walla and started working as a cellarmaster at College Cellars and an instructional technician at WWCC. Marcus holds a position on the Advisory Board of the WWCC EV Program and has been an active member of the Washington Wine Technical Group since 2009.
Written By Aparna Dutta, Beverage Trade Network
Enter your brands now and get in front of USA's top buyers. Get your brands rated by Quality, Value and Package. The submission deadline is June 30.