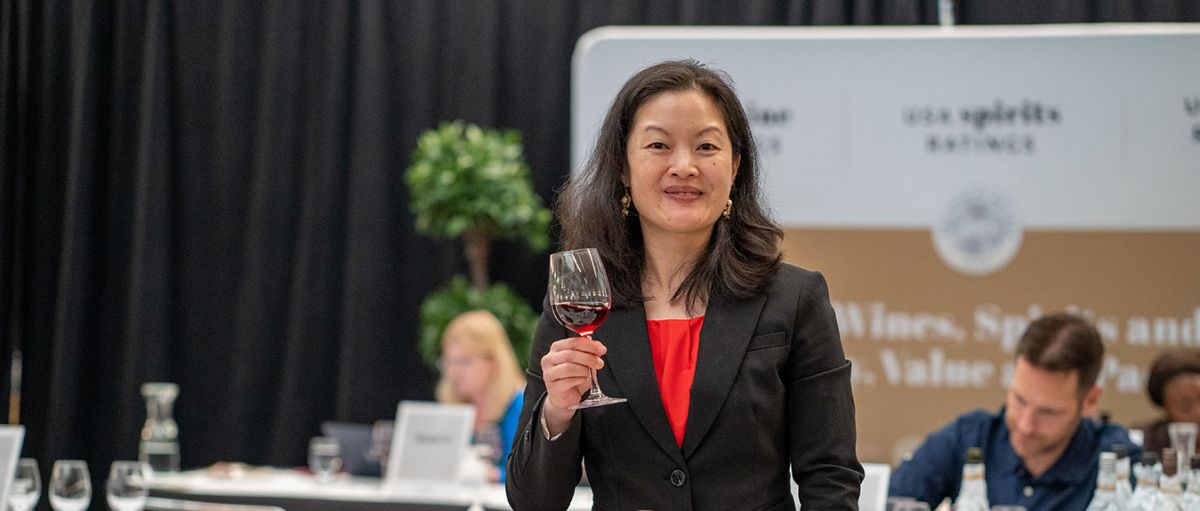 Harmonizing Music & Wine With Susan R Lin MW
13/12/2021 Our special feature interview with Master Of Wine, Susan R Lin where we talk all things wine.
Susan R Lin MW is the head of wine expertise for online fine wine retailer Belmont Wine Exchange in the San Francisco Bay Area, serving customers worldwide. As a consultant, she curates wine collections, designs wine programs, and specializes in wine and spirits music pairings and events.
[[relatedPurchasesItems-44]]
A lifelong devotee of music, Susan is a classical pianist and holds a Master of Fine Arts in classical piano performance and musicology. Her joy is to create memorable experiences through wine and the performing arts.

Susan R Lin MW specializes in the interaction of music and wine.
Tell us a little bit about yourself. How did you begin your career and how did you progress into this role?
I serve as the Head of Wine Expertise at Belmont Wine Exchange, a boutique fine wine online retailer, working with partners and customers to create a personal and positive experience. In my own consultancy, I specialize in the interaction of music and wine. I had never imagined I would be in the wine industry! My first passion and professional focus is music; I grew up playing classical and jazz piano, along with brass instruments. I worked in high tech at companies like Google, focusing on Search and Maps quality. I earned my Master of Fine Arts in classical piano and musicology while in high tech. While growing up and playing the piano in hotels and restaurants, I had been fascinated by the presence of wine in people's lives as they conducted business, socialized, commiserated, and celebrated. I studied wine on my own, as a hobby. While I was working in the high-tech industry and embarking on my graduate studies in music, I wished to focus my wine studies academically. I did this purely for my own interests. Once I began with my first WSET experience, I did not want to stop! The more I learned, the more I knew I could learn. I was recruited by Belmont Wine during my early WSET studies, and I was thrilled to make the exciting change to the wine industry.
Define your role and the tasks involved in your role.
Belmont Wine is a small boutique company, and we take on multiple roles. First and foremost, I take care of our customers. I answer their questions, help them find wines they are looking for, curate their collections, pair wines for special meals, special occasions, and help them try different styles to help them expand their palates. Most of all, I try my utmost to make people feel comfortable and happy with their experiences. It is wonderful when I have the chance to share the stories behind the wines or regions and to learn about my customers' experiences and perspectives.
Another key role is the inspection of incoming wines. We work with fine wines and therefore thoroughness about the condition of the wine, provenance, and authenticity are paramount.
If not a sommelier, what else would you have been?
I joined the wine industry several years ago having already worked as a musician, dancer, and engineering program manager – the world is wide open if you believe it to be so, and are willing to work hard. I am also involved in performing arts organizations such as San Francisco Ballet and Groupmuse, so I think I would focus more on this area if I were not already engaged and happy as a wine professional.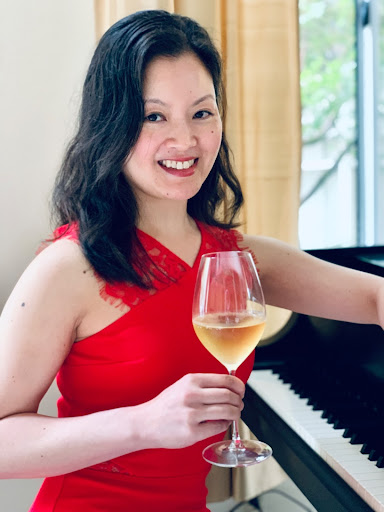 "I am also involved in performing arts organizations such as San Francisco Ballet and Groupmuse" - Susan R Lin MW
What questions would you ask the restaurant owner before you plan your wine sales growth strategy?
At the very least, I would get a solid sense of the restaurant's target clientele, the idea behind the concept, the desired customer experience, and the budget and cash flow situation. Is this a standalone restaurant, or part of a chain or larger company? The financials and selections will be influenced by this. Knowing the geography of the restaurant(s) is crucial, to understand the laws and regulations determining what is and isn't possible in terms of procurement and sales.
How can suppliers work with you to drive sales?
I greatly appreciate suppliers who engage with us and put forth a good faith effort to understand our concept, our clientele, and what we are looking for. That way, they can offer specific compelling products that I will notice. I do not always have the time to read through an entire portfolio price list, as much as I would like to. When a supplier tries to get to know me, I also want to know them and to understand their challenges and strengths. That way, we can work harmoniously together for the long term.
What are the three main things you focus on daily in your role?
What needs our customers have, now and in anticipation of the future

What wines we have in our inventory, and keeping the warehouse stocked for our customer needs

Providing a wonderful experience for everyone I interact with: our customers, suppliers, partners, delivery folks, and of course, my industry colleagues
What are the points you look at when selecting a new wine for your wine program?
- Why are we considering a new wine? Is it to replace a wine we can no longer procure, to refresh an existing category, or to expand our offerings?
- Does this wine fit into an existing category that fills our customer needs? If not, how does it bring value?
- What use case does this wine potentially fulfill? Is it for everyday drinking, by the glass, or is it a wine to collect and cellar?
- Does the price point of the wine justify its potential use case?- Who would I introduce this wine to, if we were to add it to our selections?
Define a good sommelier and what qualities you would look for when hiring one.

"A wonderful personality and sense of discipline that creates excellence in hospitality are much more difficult to shape," says Susan R Lin MW
For me, this is a person who is curious about what makes others happy outside of his/her own experience, someone who is willing to be mentally flexible about his/her own definitions of preference and quality, someone who possesses humility and yet takes pride in his/her own continual efforts to grow knowledge.
I did not mention wine in these qualities, because that can be taught. A wonderful personality and sense of discipline that creates excellence in hospitality are much more difficult to shape!
What do you look for when you have to evaluate the effectiveness of a wine program?
- Does the wine program reflect the concept?
- Does the program serve the needs of both the customer base and the culinary vision?
- Does the program fit well into the P&L, or is it a hit-or-miss proposition?
- Does the staff have confidence in the wine selections?
If you had to pick one red and one white wine as your personal best, which wines would they be?
That is such a difficult choice, as I'm sure everyone would say! Here goes:
- Domaine Comte Georges de Vogüé Musigny
- Ridge Vineyards Mikulaco Chardonnay
I'd like to add sparkling wine, as it is an important category:
- Champagne Alfred Gratien Cuvée Paradis
As you might imagine, the most memorable wines for a person are usually associated with special memories, and this is definitely true for me.
Wine involves a lot of storytelling, what's your go-to wine story?
There are many wonderful stories to share, depending on the person I am interfacing with and the situation. However, when people ask me about how I initially became interested in wine, I tell them about my beloved grandfather.
Wine and spirits have always fascinated me since I was very young thanks to my grandfather, who always had a bottle of Bordeaux or Napa wine or a decanter of Cognac on hand when he entertained. It was my grandfather, with his wonderful hospitality, who showed me the magic of a fine beverage in its power to bring people together. Its ability to help create memorable and enjoyable experiences is what makes wine far more than a mere beverage.
Is Price = Quality in Wines? What's a value-for-money wine that you would recommend?
Price and quality do not necessarily go hand in hand, given the power of branding and market forces. If a wine is highly sought after, or if supply decreases and demand remains unchanged or rises, it usually follows that the price increases. One can only hope that if prices rise too steeply (that threshold is itself subject to debate) for a particular wine or category, the market will eventually correct itself.
Here are a few wines and regions that are fantastic for the quality, consistency, and price point:
- Cave de Lugny Mâcon-Villages
- Famille Perrin Réserve Côtes du Rhône (red and white)
- Almost anything from Vinho Verde - Quinta da Raza, Soalheiro, etc.
- La Granja 360 - especially the red wines
- Catena Cabernet Sauvignon
- Many wines from the Loire Valley - white, red, rosé, sparkling
These are not wines that we offer, given our focus on wines at a much higher price point. They are some of my favorite go-to wines that are crowd-pleasers and that offer great versatility.
The best and worst part of your job.
My favorite aspect of my job is when people come to trust my recommendations. That is truly an honor, and I never take that for granted. I am especially gratified when I recommend a wine that I truly hope the customer will like, and they come back and tell me they loved it! That makes me incredibly happy.
The worst part of my job is probably the occasions I cannot find that special wine the customer is looking for. I usually try to help look for the bottle at another reputable source, and I will direct the customer to the other retailer if I think they might have it.
The other heartbreaking part about working with wine is when a precious back vintage of a wonderful producer reveals itself as corked upon opening. Thanks to vast improvements in technology, cork taint is hopefully becoming less frequent, but many back vintages of wines are still at risk. It is so unfortunate that TCA contamination happens at the source of bottling with the corks themselves, and that it is visually undetectable in the finished wine.
Any favorite food and wine pairing suggestions?
For fine dining:
- Armand Rousseau Chambertin: Seared duck breast with cracked black pepper plum sauce and trumpet mushrooms
- Kistler Vineyards Chardonnay Kistler Vineyard: Artichoke black truffle velouté, with buttered brioche
- Biondi-Santi Brunello di Montalcino Riserva: Shanghai-styled braised pork belly with soy sauce, star anise, ginger
For a fun twist to everyday home dining:
- Soalheiro Alvarinho (Clássico): Shrimp tacos with garlic and parsley
- Famille Perrin Réserve Côtes du Rhône Rouge: Portobello mushroom burger with arugula, onion, gruyère, garlic aioli, and balsamic vinegar
- Alliance Loire, Les Poyeux, Saumur-Champigny: Fried rice with egg, sausage, diced carrots and ginger, peas, mushrooms, and onions
---
Find more food & wine pairing suggestions here.
---
Which varietals or countries are in demand these days for your business?
The most highly sought after wines have remained fairly steady for my clientele:
- Cru Classé (or equivalent) Bordeaux
- Grand Cru and 1er Cru Burgundy (red and white)
- Vintage Champagne
- Cult Napa Cabernet and Cabernet-based wines
- Super Tuscans
Favorite Song, Podcast, and Book?
I would like to share a favorite song and a piece of music:
Song: "Che gelida manina" from the opera 'La Bohème' by Giacomo Puccini
Piece: Violin Concerto in D Major, Opus 77, Third Movement, by Johannes Brahms
Podcast: Planet Money, from NPR (National Public Radio). This podcast provides quality investigative reporting about all things in the global economy.
Book: The Prophet, by Kahlil Gibran
Interview by Prithvi Nagpal, Editor & Sommelier
Header image: susanrlin.com
---
More to read
Submissions for the 2024 USA Wine Ratings are now open. Enter your wines today at the lowest price. Here's how to enter.