Aldi Gets the Best Value Wine of the Year
09/12/2021 2018 Peaks & Tides Cabernet Sauvignon from ALDI takes the best wine by value award at the 4th edition of USA Wine Ratings.
2018 Peaks & Tides Cabernet Sauvignon from ALDI got a top value score by leading masters of wine, trade judges, and experts at this year's judging.
Wines from 24 different countries were submitted with the United States, Spain, Italy being the top 3 entrants followed by Portugal. There were new additions like Ireland and Brazil. The top 3 varieties submitted were cabernet sauvignon, chardonnay, and pinot noir. There was a solid increase in Shiraz and Tempranillo.
Tim Hanni MW at the 2021 USA Wine Ratings
The USA Wine Ratings looks to recognize, reward, and help promote wines that have successfully been created to identify with and target a specific wine drinker. For any wine brand to earn its place on a retailer's shelf or a restaurant's wine list - and then vitally stay there - they need to be marketable and consumer-driven and not just produced in the general hope it can find enough people willing to sell and buy it. That is why the USA wine Ratings are different. It will single out and shine the spotlight on those wine brands that consumers really want to buy and have a clear market value for trade buyers.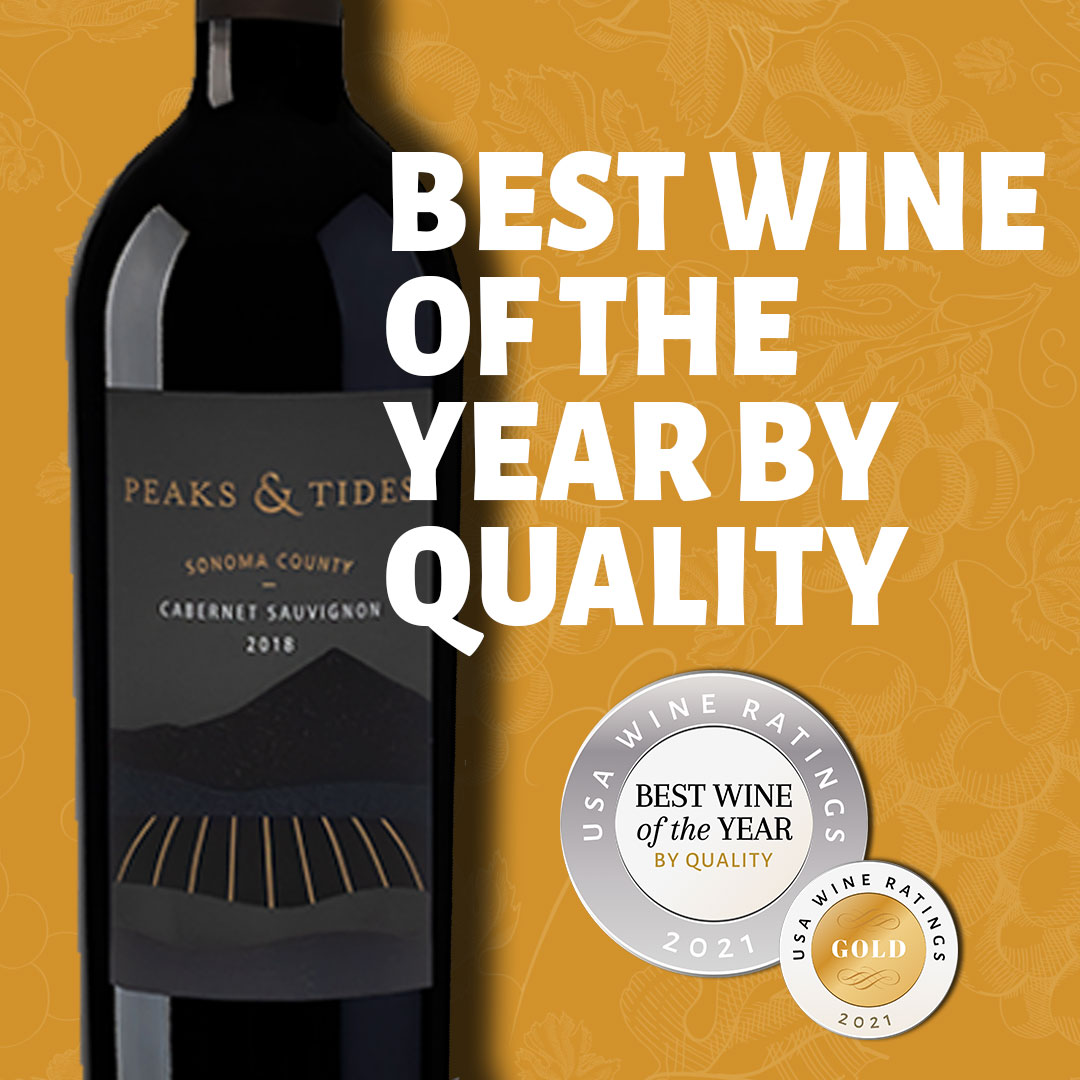 2018 Peaks & Tides Cabernet Sauvignon retails for $11.99 and is available at ALDI's supermarket.
This is a dry, full-bodied, robust, and fruit-driven red wine with ripe, supple tannins and a generous mouthfeel. It is redolent with blackberry, blueberry, violet, light tomato leaf, and graphite, toasted cedar, and vanilla with a peppery finish. This will pair with a variety of meats as well as cheeses, said Susan R Lin MW.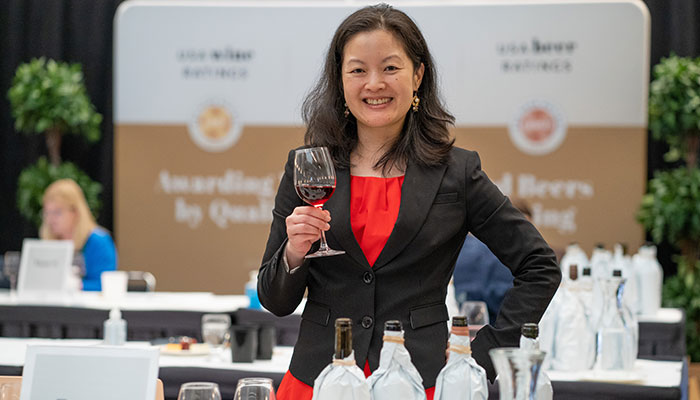 Susan R Lin MW at the 2021 USA Wine Ratings
This year's USA Wine Ratings had 12 master's of wine on the panel making it one of the most high caliber competition along with other national, regional and independent trade buyers.
Here are the special winners at the 2021 USA Wine Ratings:
Wine Of The Year: Shottesbrooke Reserve Series 'Eliza' Shiraz
Winery Of The Year: Shottesbrooke
Quinta d'Aguieira Red 2017 gets a top score in Quality winning best wine by quality.
Best Wine By Quality: Quinta d'Aguieira Red 2017
Best Wine By Value: Peaks & Tides Cabernet Sauvignon
Best Wine By Package: Quest One
Best In Show By Country:
Australia: Shottesbrooke Reserve Series 'Eliza' Shiraz
Spain: Murviedro Pasión White
Italy: RECCHIA
Portugal: Quinta d'Aguieira Red 2017
United States: Diora La Belle Fête Rosé
Moldova, Republic of: Alb de Purcari
France: Louis Latour 2018 Corton-Charlemagne Grand Cru
South Africa: Quest One
Argentina: Cuvelier Los Andes / Grand Vin
Germany: Fontaine de Chocolat
New Zealand: Spy Valley
Chile: Root:1 Cabernet Sauvignon