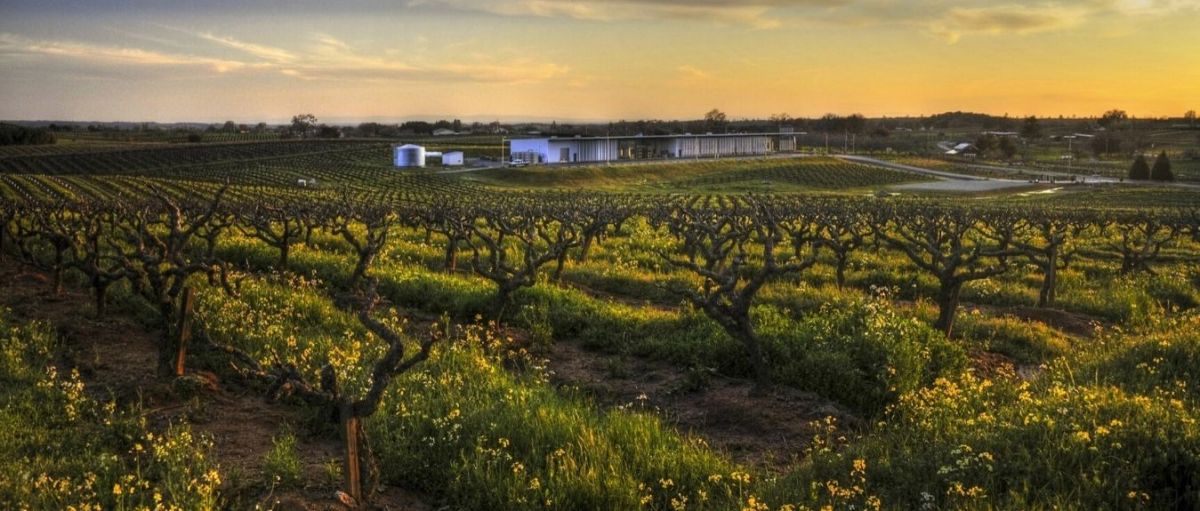 Andis Winery- A Modern Boutique Winery in the Foothills of Sierra
14/11/2019 Andis Winery has great focus to seek out the best vineyards in the Sierra Foothills to craft delicious wines with balance, character and complexity.
Andis Winery was founded by Andrew Friedlander. It was opened in November of 2010, Andis Wines has a modern boutique winery located in historic Amador County in the heart of California's beautiful Sierra Foothills.
About the Andis Vineyard
The main focus of Andis Winery is to seek out the best vineyards in the Sierra Foothills to craft delicious wines with balance, character and complexity. Andrew Friedlande hand-picked a group of quality people to make great wines and to offer the finest hospitality to their guests.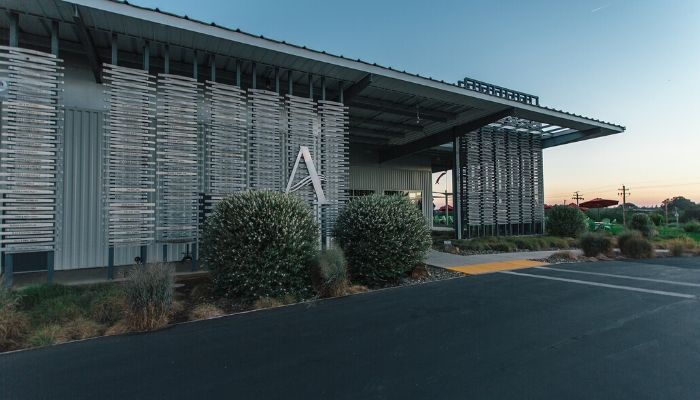 This 22,000 square foot winery was designed under two tenets:
1) Design a winery that can make great wine, and
2) To Make it pretty. Andy and Janis worked hand-in-hand with Sage Architecture for well over a year to come to a design that would achieve that goal.
Their modern facility, striking views and captivating wines provide guests with a fun experience that awakens their spirit and the senses. Their building is a state-of-the-art winemaking facility constructed with a "green" design. With a spacious tasting room, Andis Winery also offers an outdoor picnic area that allow guest to bring their furry friends! Yes, you heard it right, it's a pet-friendly vineyard.
Read Next: Guidelines to get your wines in the big hotel chains of USA
Before looking at their award-winning wines, check out the entire process that takes place in the 22,000 square foot vineyard.
Winemaking at Andis Vineyard
Fermentation Room
The fermentation room can be both heated and cooled allowing us the best control over the fermentation environment in reaction to the seasons and needs of the process.
Crush Pad
The crush pad allows rapid processing of fruit from field to tank. The quicker grapes are processed after picking, the more character they retain.
Barrel Room
The Barrel Room uses evaporative cooling to create the optimal environment for making wines of character.
Tasting Room
The Tasting Room features a twenty-six-foot-long bar fabricated from sustainably harvested Lyptus wood and large windows overlooking the surrounding Amador Wine Country.
Andis Wine Portfolio
Andis Red Wines | Andis White Wines | Old Vine | Painted Field Wines | Gift & Merchandise
BarberaD'Amador Wins Gold Medal at USA Wine Ratings
It is an Italian grape variety that made its way to Amador County during the Gold rush of the 1850's and still thrives here today. The variety's natural acidity and deep color make it a great option for blends but also a wonderful stand-alone wine.
This crisp, lip-smacking red wine has lots of cherry and cranberry flavors, light to medium body and good balance. It's an appetizing mealtime wine that doesn't steal the show. 500 cases produced.
Semillon Old Vine Bill Dillian Vineyard Wins Gold Medal at USA Wine Ratings
40 years ago, a visionary grape grower named Bill Dillian planted these beautiful, head-trained Semillon vines in the sandy soils of Amador County, California - Shenandoah Valley AVA. Andis Wines took the chance on producing wine from this vineyard without knowing that one day it would be recognized by critics as a "Hidden Gem of California". the unique micro-climate and the high elevation of the Sierra Foothills develop a fruit with great acidity and balance. Aromas of green apple, fig and honeysuckle make for a dry, crisp white wine making it a great companion for delicate cuisine.
Grenache Noir Wins Silver Medal at USA Wine Ratings
Grenache is one of the most widely planted red wine grape varieties in the world and thrives in the Sierra Foothills' hot summer days. It produces rich, ­avorful, and aromatic red wines with crisp acidity and similar characteristics to Pinot Noir.
Old Vine Zinfandel Wins Silver Medal at USA Wine Ratings
This Old Vine Zinfandel is sourced from the diverse vineyards of the Sierra Foothills AVA region, to compose a red wine very similar to what was likely being produced here in the late 1800's.
Zinfandel Wins Silver Medal at USA Wine Ratings
Zinfandel is sourced from the diverse blocks of our Estate Vineyard located in the Shenandoah Valley of Amador County. We bring together two of Amador's traditional grape varieties to compose a wine very similar to what was likely being produced here in the late 1800s. Dried berries boysenberry, and blackberry fruit ­avors are allowed nicely with hints of co‑ee, to‑ee, and licorice.
Cabernet Franc Wins Bronze Medal at USA Wine Ratings
Cabernet Franc is a black-skinned French wine grape variety grown in most wine-producing nations. The variety is most famously known as the third grape of Bordeaux and can be found in many of the world's top Bordeaux Blend wines.
Here are some of the Blogs by Andis Winery
(Stories from the winemaker, new recipes, happenings around the winery, and more.)
1. Spanish Style Meatball Recipe
This recipe uses Spanish smoked paprika to impart depth and a handful of local fresh herbs to enhance the old-world style of our wines.
The truth is that we keep busy with the different cycles of vineyard and cellar work.
3. Do Old Vines Make Better Wine?
The one universal truth in wine is that there are no universal truths about wine.
To view Andis Winery website,click here.
Email: info@andiswines.com
Enter your brands now and get in front of USA's top buyers. Get your brands rated by Quality, Value and Package.