Top 10 Wine Magazines in the USA You Should Subscribe to
06/03/2018 If you love wine more than just a drink, you might be interested in reading more about wines. Here is a list of top 10 Wine magazines in the USA you should subscribe to.
Do you love to learn more about wine, check out the recipes of food and wine or improve your knowledge of the current trends in wine industry? This article is probably the best for you if you do. Have a look at this list of top 10 wine magazines in the USA.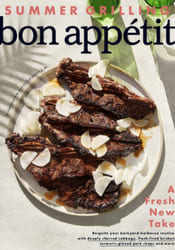 Bon Appetit
Bon Appetit is all about good food and fabulous wine, as well as how to pair them. Each edition of this magazine has content about new trends in the world of food and wine. You will also get reviews and recipes to cook up your own dishes at home. You will also get to learn about food and drink of different culture in this magazine. It has a small section of restaurants at different places; you can use them as a guide if you ever want to go for a dining out of your kitchen.
Image source: Bon Appetit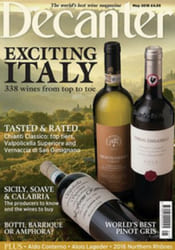 Decanter
Decanter magazine is focused on wine and spirits. This magazine is for the people who take their wines seriously. The magazine has countless reviews on wines and spirits from around the world. Specifically, you will get more than 4,000 wine recommendations every year. Decanter has readers from 90 countries. This magazine also holds the annual Decanter World Wine Awards, which is one of the largest wine competitions in the world.
Image source: Decanter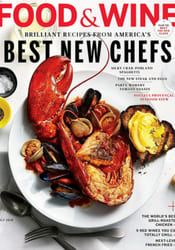 Food & Wine
Food & Wine Magazine makes its subject very clear in the title. This magazine is entirely focused on food and wine. In each issue of Food & Wine, you will find a number of recommendations of food, wine and pairing of both. Apart from food and wine, this magazine has a guide to various locations to visit, upcoming events and more. For 40 years, Food & Wine magazine has kept the subscribers mesmerized by covering Food & Wine Classic held annually in Aspen.
Image source: Food & Wine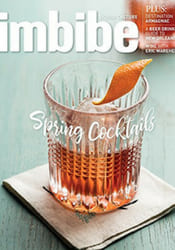 Imbibe
Imbibe features news and information regarding wine, beer, spirits and cocktails with its every issue. You will find small content on non-alcoholic beverages like tea and coffee, too. With Imbibe, you will receive a number of recipe's to prepare alcoholic as well as non-alcoholic beverages. It also covers some fun destinations of liquid culture. Imbibe has won nearly a dozen awards over past 8 years, recently the Tales of the Cocktail Spirited Award: Best Cocktail Writing in 2014.
Image source: Imbibe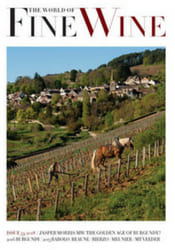 The World of Fine Wine
The World of Fine Wine Magazine specializes in all aspects of wine. This magazine has articles about the worldwide goings-on about the wine as well as report the best wine every month. You will also find beautiful travel destinations for winery and restaurant tours. You can also look up the perfect pairing of wine and food in the magazine. The information in this magazine can cater to any type of wine lover. It also covers upcoming wine events.
Image source: The World of Fine Wine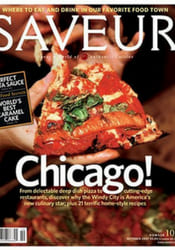 Saveur
Saveur magazine lets you explore the world to see where your most liked wines and dishes come from. It gives you an outlook on how they taste like in their native land today. This wine magazine covers entire framework of food and wine, not just the recipes you want to know to make something. It has a unique storytelling quality, it has chef profiles, recipes, wine origins and how they exactly got there, and many more things about food and wine.
Image source: Saveur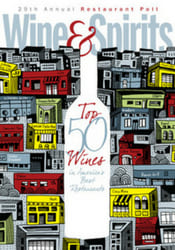 Wine & Spirits
Wine & Spirits publication is for you if you are planning to broaden your wine and spirits collection. It gives you wine recommendations, reviews on wines, spirits, and restaurants and stores so that you can wisely choose your wines to drink or restaurants to visit. It covers worldwide news of wine and spirits industry. Apart from these, it also covers recipes, interviews of sommeliers, upcoming wine and spirits events and videos of interviews and other events.
Image source: Wine & Spirits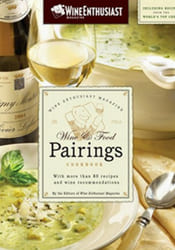 Wine Enthusiast
Every single issue of Wine Enthusiast comes with reviews and ratings on new wines and spirits. This magazine also features some basic information on wine and food-wine pairing. You will get recipes of food and drinks, stories of chefs and current trends with each edition. Apart from these, this magazine guides you about the best places related to wine and spirits. Like other wine magazines, Wine Enthusiast also shares news of wine and spirits industry.
Image source: Wine Enthusiast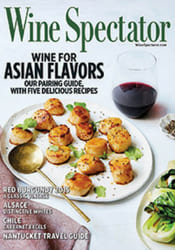 Wine Spectator
Wine Spectator issues 15 editions in total every year, Each of them brings you ratings on wines, the goings-on of wine industry, some basic topics from which you can learn about wine, reviews on restaurants and many more things related to the world of wine. Wine Spectator also interviews some fascinating personalities from the world of wine to make you better appreciate the industry. You will also find shops to buy wine, classifieds and wine courses.
Image source: Wine Spectator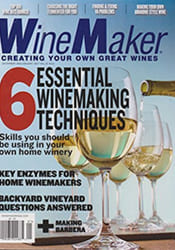 Winemaker
Winemaker magazine focuses on the people who make their own wine from home. If you love winemaking, this wine magazine is for you. What you will find in this magazine is the wine recipes, tips on making wine from home and interviews with winemakers who succeeded in creating their own wines.
Image source: Winemaker
If you liked this article, keep an eye on this one as we often update our articles with newer information.
Meanwhile, you can check some more topics.