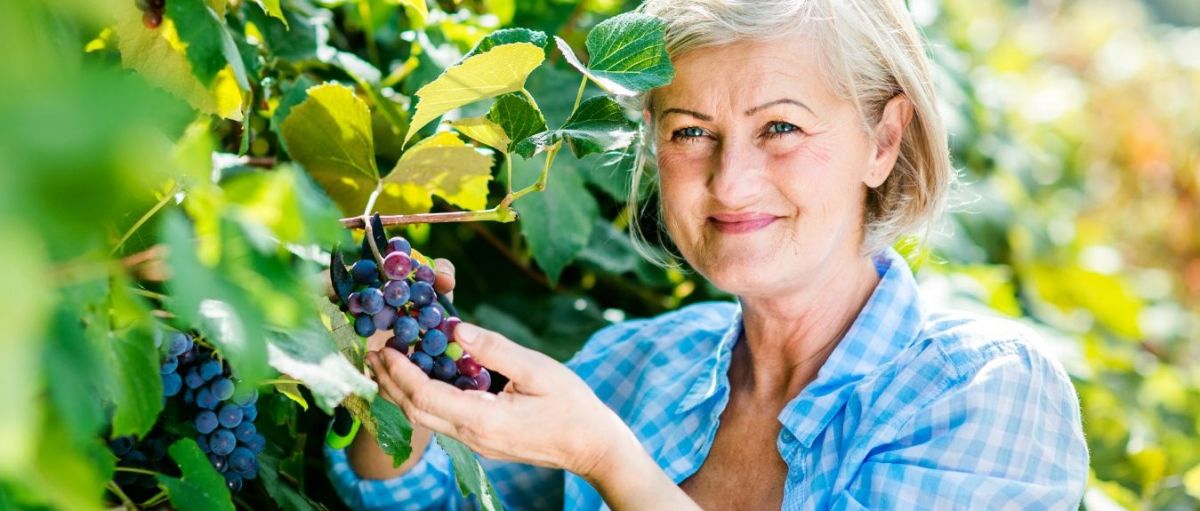 The Most Popular Types of Red Wine Grapes
24/07/2018 There are 20 different Red Wine Grapes that are really popular around the world. Here is a list.
While a handful of red wine grape varietals – such as Cabernet Sauvignon, Merlot and Pinot Noir – may get most of the attention from wine enthusiasts, there are actually 20 different red wine grapes that are extremely popular around the world. Here's a closer look at each of them, with a focus on which wine regions produce the best wines with these grapes.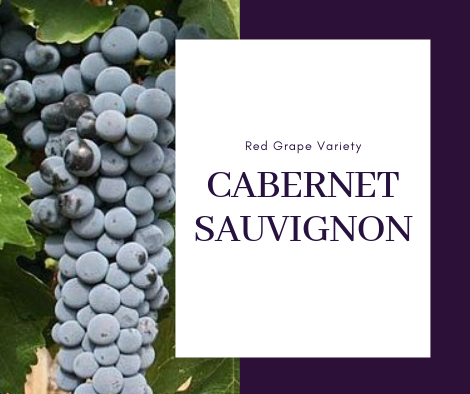 Cabernet Sauvignon is one of the most popular and famous red wine grape varieties in the world. While the historic home of Cabernet Sauvignon is the Bordeaux wine region of France, winemakers in California's Napa Valley and Australia's Coonawarra wine region are also making world-class Cabernet Sauvignon wines, some of which rival those made in Bordeaux. Cabernet Sauvignon wines are typically deep red in colour with moderate acidity. They often have notes of blackcurrant and spices and have moderate to good tannin structure.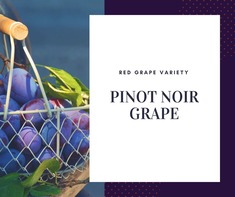 Pinot Noir is part of the Pinot grape family that includes Pinot Gris, Pinot Blanc and Pinot Meunier. This grape variety is most closely associated with France's Burgundy wine region. Due to differences in terroir, Pinot Noir wines created in two different villages in Burgundy may differ widely, adding to the complexity of the wine. Pinot Noir's popularity has led to it being embraced by winemakers in northern Italy, Germany, Chile, South Africa, Australia, New Zealand, California (especially Sonoma) and Oregon (especially the Willamette Valley).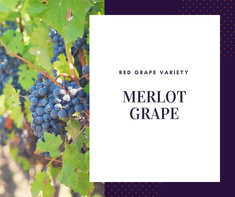 The popularity of the Merlot red grape variety trails only that of Cabernet Sauvignon and Pinot Noir. Bordeaux, in the southwest of France, is the home of the best Merlot wines in the world. Within Bordeaux, the wine regions of Saint-Emilion and Pomerol particularly stand out. Outside of France, other places to find examples of high-quality Merlot wines include Italy, Chile (especially the Colchagua Valley), California and Washington State.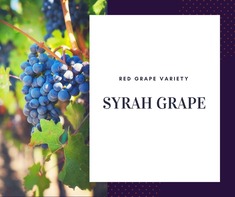 Syrah (also known as "Shiraz") is most closely associated with the Rhone Valley in southeastern France, but it is truly an international grape variety. In the New World, Syrah has become very popular in Chile, South Africa, New Zealand, Australia, California and Washington State. In France, the grape variety is known as Syrah; however, in New World wine markets such as Australia, it is usually known as Shiraz.
Malbec is generally considered to be the national grape variety of Argentina. The Malbec wines of Argentina tend to be softer and less tannic than those found in the southwest of France, where Malbec originated. Within Argentina, the primary wine growing regions for Malbec include Mendoza, La Rioja, San Juan and Catamarca. Based on the success of Malbec within Argentina, Chilean winemakers in the Central Valley are also working on creating high-quality Malbec wines.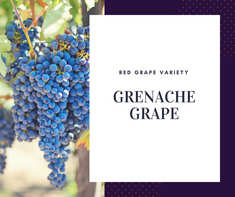 Grenache (known as "Garnacha" in Spain) is one of the most popular red grape varieties in the world. The best Grenache wines can be found in France (especially the Rhône Valley) and Spain (especially Rioja and Aragon). Grenache grapes are used to produce wines that are berry-flavoured, spicy in subtle ways, and soft to drink. They also tend to have a relatively high alcohol content.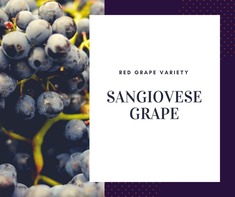 Sangiovese is the most popular red grape variety in Italy. It can be found everywhere in central Italy, but the acclaimed home of Sangiovese is Tuscany, where it has been used to create blends like Chianti and Vino Nobile di Montepulciano, as well as the famed "Super Tuscans." Sangiovese, while capable of ageing well, is best enjoyed as a young wine, when it has fresh, fruit-forward flavours. If aged in oak barrels, it can acquire a more complex, oaky character. While Sangiovese is not as aromatic as other red grape varietals like Pinot Noir and Syrah, it typically will produce a very rich flavour profile that includes cherries and strawberries.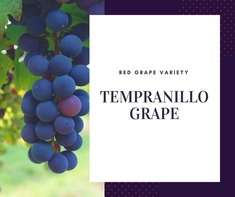 Tempranillo often referred to as "Spain's noble grape," is primarily grown on the Iberian Peninsula, especially within the Ribera del Duero and Rioja wine regions. The Tempranillo grape produces full-bodied, ruby red wines that can take on some very distinctive aromas and flavours, including plum, berries, tobacco and vanilla. When aged in oak barrels, these flavours become even more intense.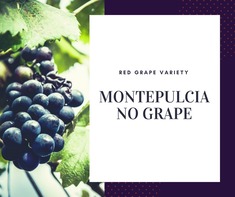 Montepulciano is a red grape variety found primarily in central and southern Italy, especially in the provinces of Abruzzo, Marche, Molise, Umbria, Puglia, and Latium. The Montepulciano grape is not found in northern Italy due to the fact that it is relatively late ripening and would not thrive in a colder climate. Montepulciano differs from the Tuscan wine Vino Nobile di Montepulciano, which is made from Sangiovese, and not Montepulciano.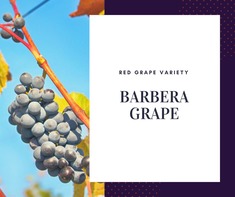 Barbera is one of the most popular Italian red grape varieties, ranking right behind Sangiovese and Montepulciano. The traditional home of Barbera is northwestern Italy, especially the wine region of Piedmont. Perhaps the most famous example of a Barbera wine is Barbera d'Asti in Piedmont. Barbera can produce some long-ageing, robust wines with intense fruit and complexity. When young, Barbera wines often have flavours of red cherries and berries. As they age, the flavour shifts to black cherries and blackberries.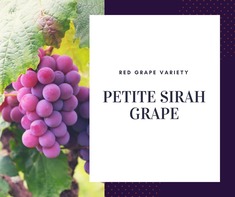 Petite Sirah (also known as "Durif") is a red grape variety that originated in France during the 1880s as a genetic crossing between Syrah and Peloursin Noir. The "petite" in the name refers to the relatively small size of the berries and not the vine. Compared to Syrah, Petite Sirah wines have a darker purple colour, as well as a rounder and fuller taste.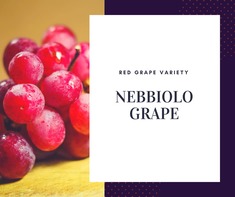 Nebbiolo is a red grape variety that is a speciality of the Piedmont wine region of northwest Italy. The most famous Nebbiolo wines are Barolo and Barbaresco. When young, Nebbiolo wines are light-coloured and highly tannic. However, as they age, they acquire more complex and appealing aromas, such as those of violets, wild herbs, cherries, berries, and tobacco.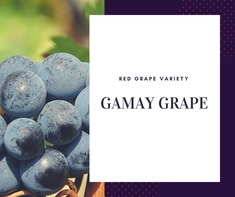 Gamay is best known for the light, fruit-driven red wines of Beaujolais. Within this French wine region, Gamay is used to make both the light Beaujolais Nouveau wines that appear every November, as well as the more complex Cru Beaujolais wines. In other French wine regions, such as the Loire Valley, Gamay is primarily used as a blending partner with Pinot Noir or Cabernet Franc.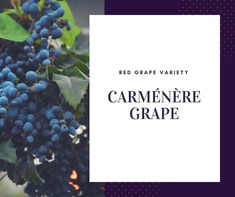 Carménère is a red grape variety that was originally planted in France's legendary Bordeaux wine region. Carménère is one of Bordeaux's six original grape varieties, together with Cabernet Sauvignon, Cabernet Franc, Merlot, Malbec and Petit Verdot. However, Carménère is rarely found in France today; instead, Chile has emerged as the leading nation for the production of Carménère wines, with Central Valley winemakers at the forefront of making high-quality wines.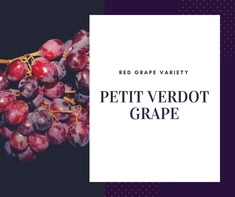 Petit Verdot is a red grape variety primarily used by French winemakers to give added structure to the classic Bordeaux blends. As a blending grape, Petit Verdot is simply unsurpassed. It can impart colour, tannins, and flavour to red blends. This has made it popular with the most famous winemakers in the world, including those from the Médoc area of Bordeaux.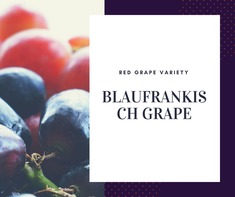 Blaufrankisch is a dark-skinned grape variety used by winemakers in Central and Eastern Europe. In Austria, Blaufrankisch is the second-most-popular red grape variety, trailing only Zweigelt. It can also be found in Hungary, Croatia, Romania and Slovenia. Among wine enthusiasts, Blaufrankisch is sometimes referred to as "the Pinot Noir of the East."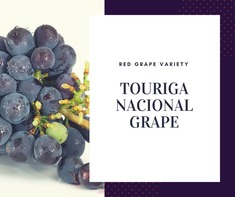 Touriga Nacional is a red grape variety that is found almost exclusively in Portugal and is used to make some of that nation's best red wines. The Touriga Nacional grape, in many ways, can be compared to France's Cabernet Sauvignon grape. Both yield dark, intense fruit flavours, have medium to high tannins, and have great ageing potential.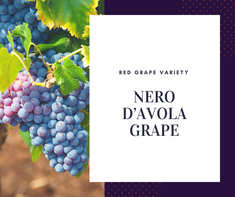 Nero d'Avola is the most popular red grape variety in Sicily. In Italian, the name of the grape means "the black of Avola," which is a reference to the dark skin of the grapes. In some parts of Italy, this grape is also known as Calabrese. Nero d'Avola thrives best in a hot, dry climate. As a result, the grape is found in very warm Mediterranean climates, such as Malta and Turkey.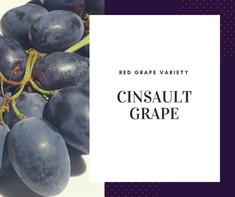 Cinsault is a dark-skinned grape variety that is traditionally used as part of red wine blends rather than as a single varietal wine. Cinsault is a key component of the Southern Rhône Blend that includes Grenache, Syrah and Mourvèdre. The traditional home for Cinsault is the southern France wine region of Languedoc-Roussillon, but the grape is perhaps most famous as being one of the parents of South Africa's famed Pinotage grape.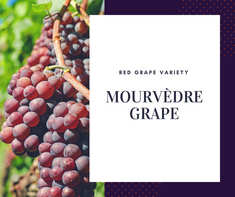 Mourvèdre (also known as Mataro and Monastrell) is a red grape variety most commonly found in France's Rhône and Provence regions, as well as Spain's Valencia and Jumilla regions. Outside of Europe, Mourvèdre can be found in California, Washington State, South Africa and Australia (especially New South Wales and South Australia).
The globalization of the wine industry over the past 20 years had led to the introduction of these red grape varieties in some of the most important New World wine destinations, including both Australia and California. As a result, a Pinot Noir from Oregon or Sonoma can now challenge a Pinot Noir from Burgundy, opening up a whole new world of possibilities for red wine drinkers.
Get rated by Quality, Value and Package by the top trade buyers in the USA. The super early bird deadline is November 30. Enter now and save.